One of Granada's Top Makers, Jose Vigil, Finished Making Another Spectacular Guitar for GSI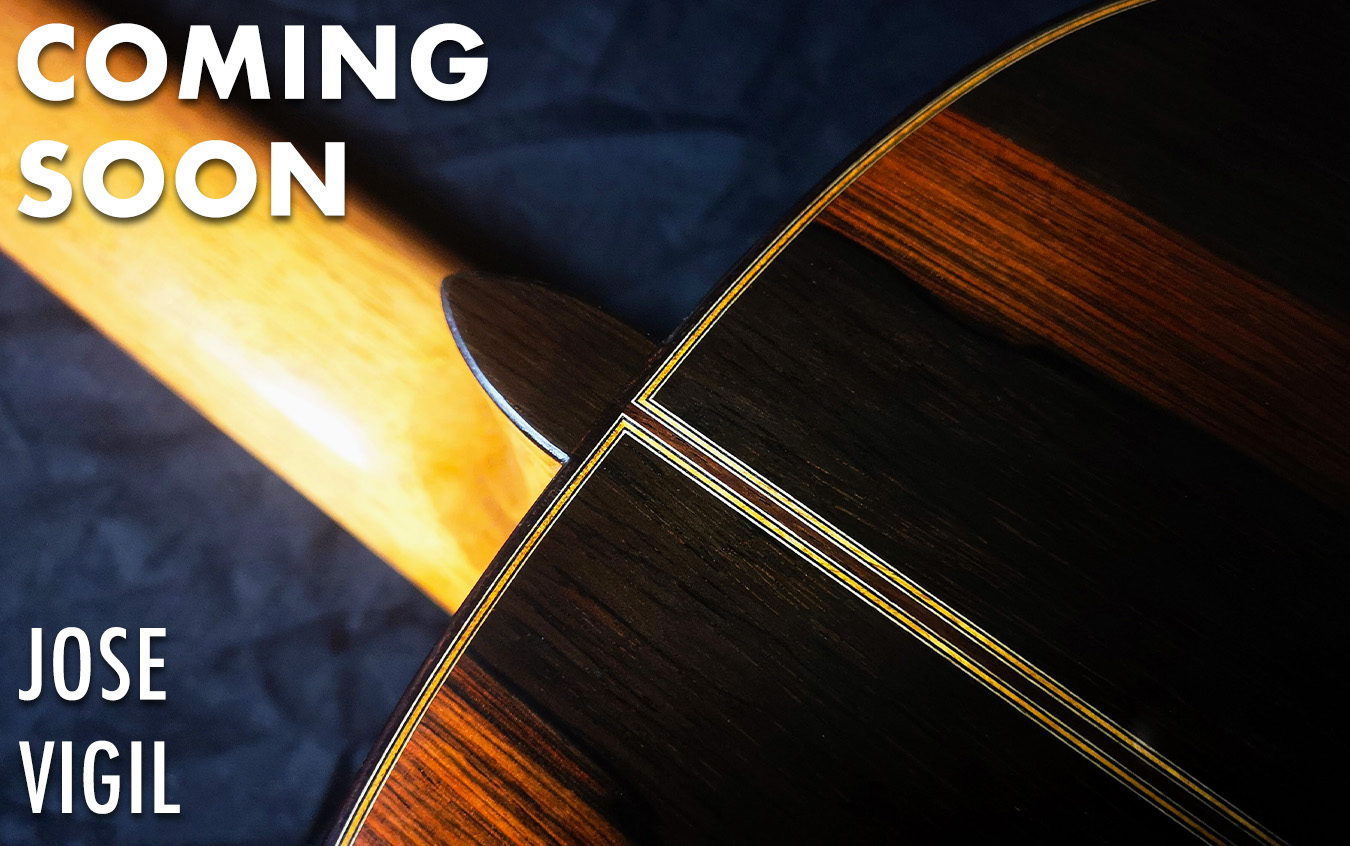 A new guitar is coming soon to GSI from one of the top Granada luthiers, Jose Vigil! He shared with us some sneak peek photos taken in his workshop. Jose is a very methodical and precise guitar maker. Even at first glance, one can notice great attention to detail. The materials used are a treat for the eye - a fine piece of spruce wood used for the top and a first-rate set of CSA rosewood for the back and sides. Jose's decorative elements and inlay designs are also spectacular - check just out the meticulously-made rosette with the "wave" pattern in the central mosaic.
We expect this guitar to arrive in our store very soon. Perhaps even next week. Check out the photos below and let us know if you have any questions about this guitar.
Leave a Comment