Our Sales Associate Patrick Schettler Records His First Videos In The GSI Showroom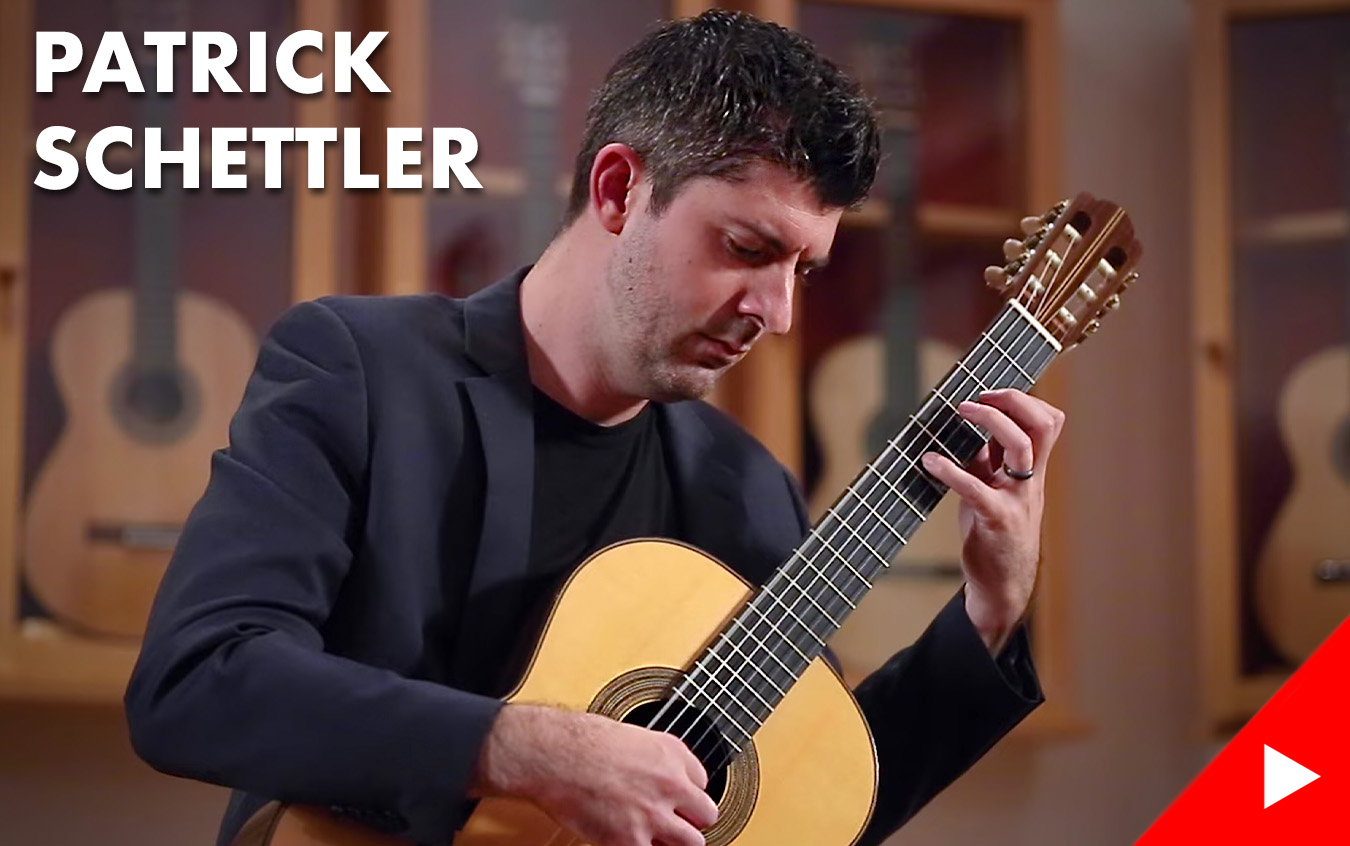 Patrick Schettler is our sales associate who joined the GSI team in 2020. Patrick is currently working full-time for us and knows all the details about literally every guitar in our stock! If you ever reached out to us via phone, email, or live chat there is a high chance you have had a conversation with him before.
Patrick is a Los Angeles native. He learned to play the guitar at age 12 and he attributes his love of classical music to his father, who played some John Williams recordings for him in the late 1990s that sparked his curiosity. He went on to study music at Loyola University New Orleans and Cal State Northridge. Patrick has performed and recorded as a soloist and in various ensembles and believes in the power of music as a universal language that connects us in a turbulent world. Like all of us, he shares a deep appreciation for the art of lutherie and the rich history of the guitar.
You can watch Patrick's first GSI videos below. He recorded "I. Allegretto" and "II Andante Espressivo" from Jorge Morel's "Sonatina". Of course, he picked two excellent guitars for these recordings - a 1999 Kevin Aram "Marina" SP/IN and a 1957 Robert Bouchet SP/CSAR.
Leave a Comment