Pat Metheny's Newest Album Features the Performances of the Los Angeles Guitar Quartet and Jason Vieaux!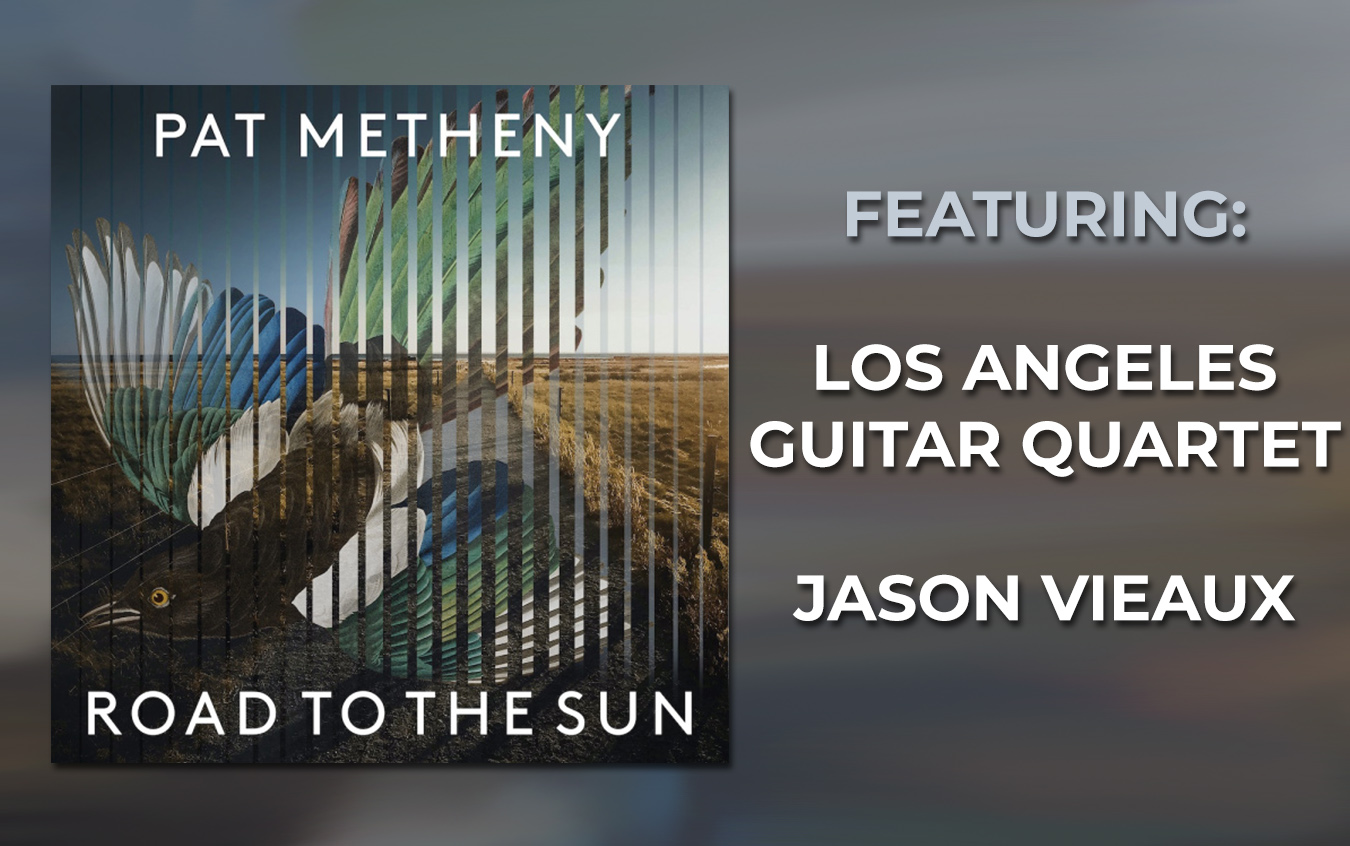 Jazz guitarist and composer, Pat Metheny has released a new album dedicated to classical guitar. Compared to Metheny's previous albums, Road to the Sun features mostly tracks that are Metheny's compositions performed by other guitarists – Jason Vieaux and the Los Angeles Guitar Quartet (both, Vieaux and LAGQ are Grammy-award winners). However, Metheny still participates as a player in parts 2, and 5 of Road to the Sun as well as in his solo arrangement of Arvo Pärt's Für Alina on the 42-string "Picasso Guitar."
The first piece, Four Paths of Light, is a four-part suite performed by Jason Vieaux. Jason gained international attention in 1992 when he won the prestigious Guitar Foundation of America (GFA) International Competiton. In 2005 he recorded another album titled Images of Metheny which is a set of Metheny's compositions arranged for solo guitar.
A six-part suite, Road to the Sun, is a piece for a classical guitar quartet. When Metheny wrote this piece, he had in mind the members of the Los Angeles Guitar Quartet (William Kanengiser, Scott Tennant, John Dearman, and Matthew Greif). Each part is named after a particular member of this ensemble. LAGQ is most likely the most versatile classical guitar quartet in the world. Just like in the case of Jason Vieaux, their repertoire ranges across many genres, from Bach to bluegrass, contemporary music, and rock.
This album is our recommendation for everyone who enjoys jazz music and the sound of classical guitar. Check out the promotions video, as well as a sample track below, and order your album today!