Peer-Reviewed Academic Journal, Soundboard Scholar, is Now Open-Access! Read This Peer-Reviewed Academic Journal by GFA for FREE!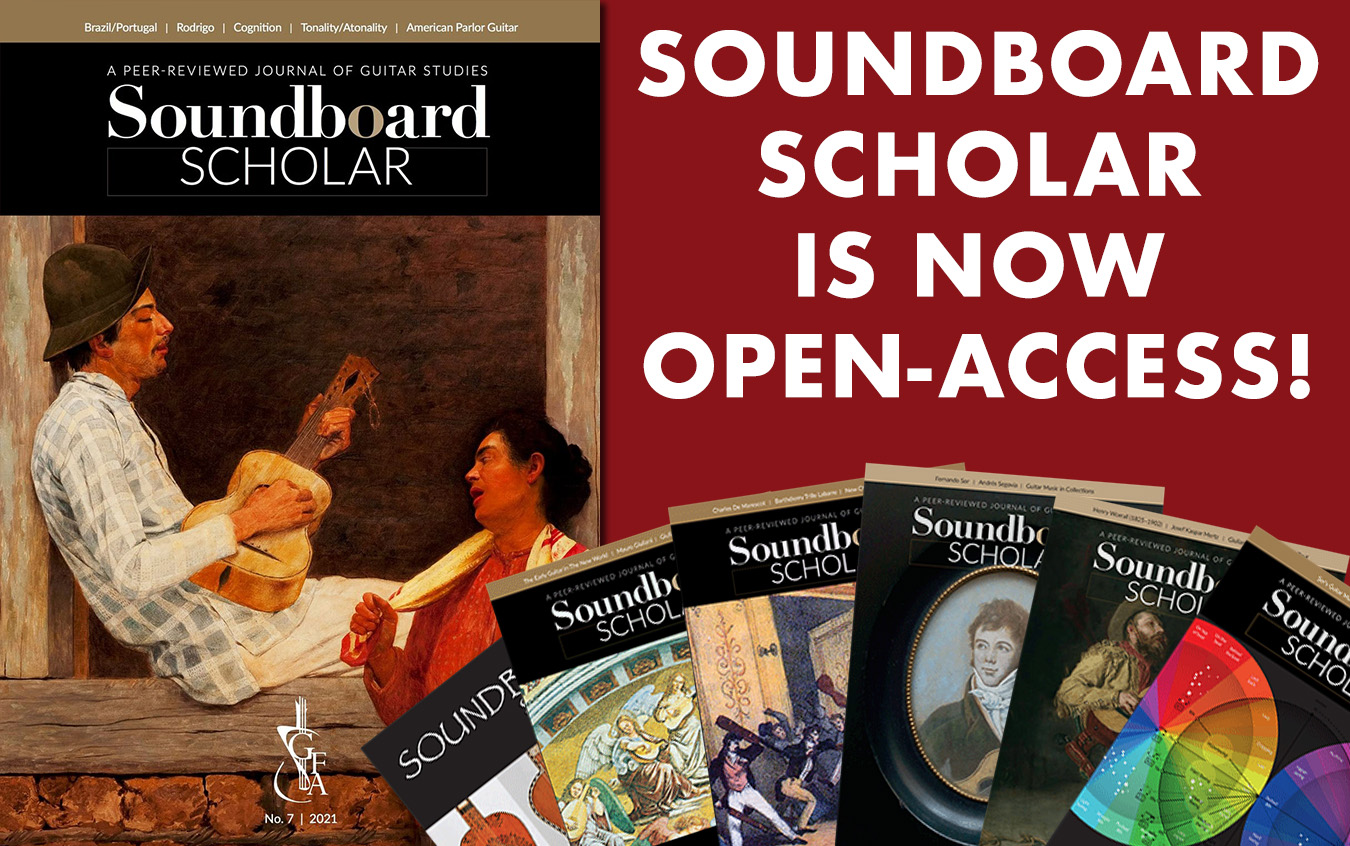 Guitar Foundation of America has recently announced that their peer-reviewed academic journal, Soundboard Scholar, is now available for free around the world! This journal has gone open-access, so it means that no matter where you live you can read all articles for free without a GFA membership.
The purpose of Soundboard Scholar is to publish and disseminate guitar research at the highest possible level. Some of the featured areas of research include historical studies, historiography, music analysis, performance studies, pedagogy, and guitar scholarships. It's a great treat for all guitar lovers. Click on the button below to access Sounboard Scholar.
Read Soundboard Scholar
Leave a Comment