Photos: New Guitar by Elias Bonet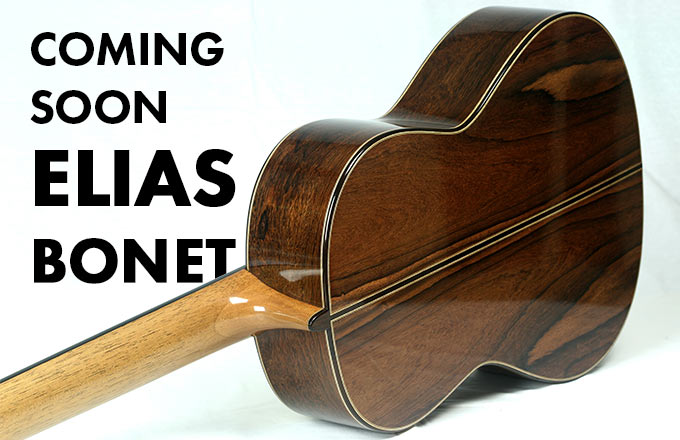 Do you like wonderfully sculpted headstocks and artful rosettes? Well then, Elias Bonet's latest instrument might just satisfy your eye's need for such things.
Elias sent over these photos below of his third guitar for us (you can see his first two in our Store). This one, which should arrive shortly since it's polished up and in its case by now, features a spruce top and African rosewood back and sides (yes, we like that tonewood as well!). This is the first guitar we'll have by Elias with this particular combination; however, Elias is no stranger to building with exotic woods as his last guitar we had earlier this year featured Green Ebony back and sides. We'll show you how this one plays once it's safely in our hands. In the meantime, feel free to loiter in the gallery as long as you need in order to marvel at the headstock and rosette!
Leave a Comment