Our Next Elias Bonet Guitar Is Almost Ready And It's Coming Soon To GSI!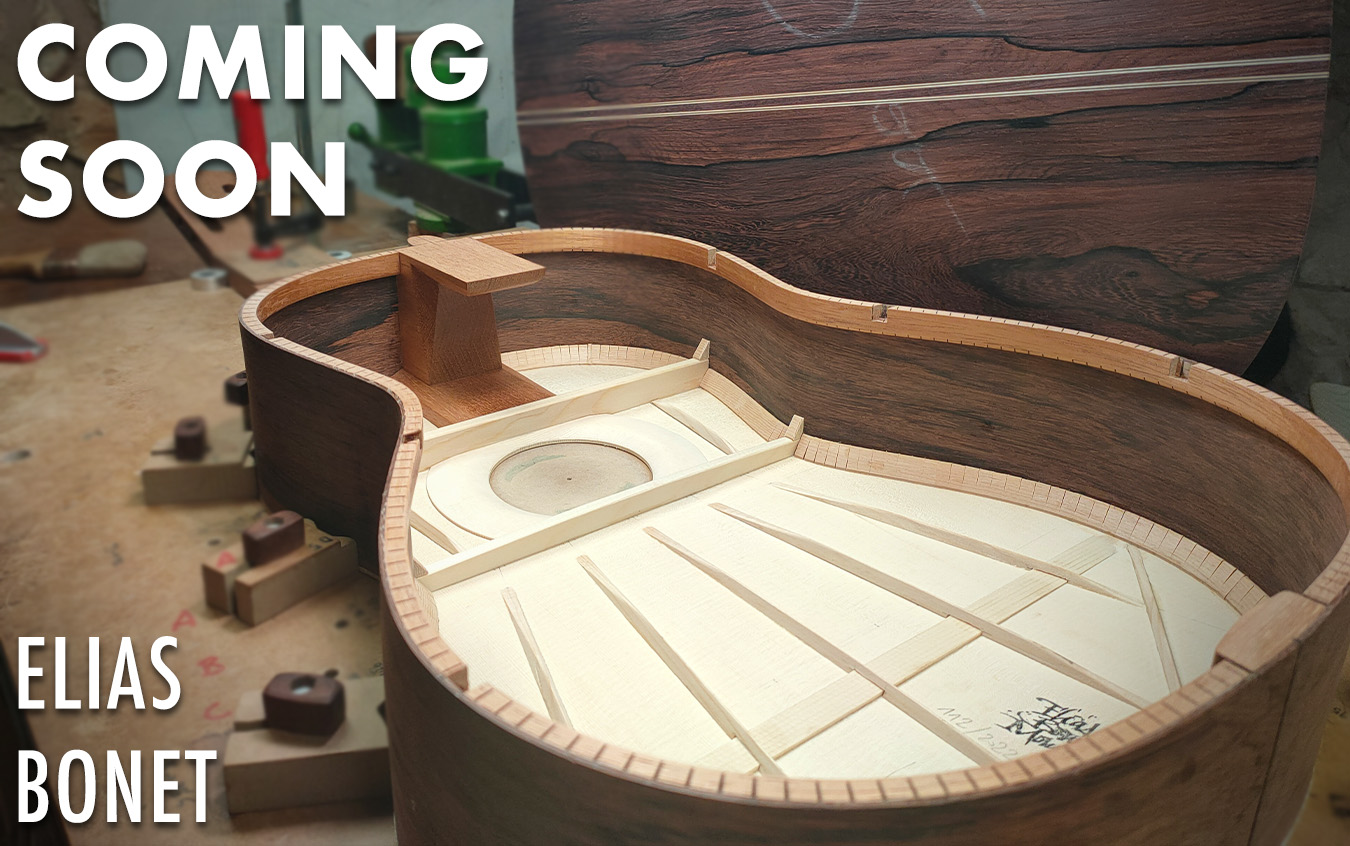 Our next classical guitar by Spanish maker, Elias Bonet, is almost ready and it already looks fantastic. This is Elias' traditional model which is built with a five-fan bracing, well-aged wood and using templates designed according to the guidelines from one of Elias' teachers, Juan A. Reyes.
Like all Elias' guitars featured in our store, this instrument has a modern design with geometrical patterns inspired by seventh-century Persian carvings, all executed in the most tasteful manner. We are proud to be the exclusive U.S. dealer for this talented luthier. If you're curious about this guitar, don't hesitate to reach out to us!
Leave a Comment