Player Spotlight: Glauber Rocha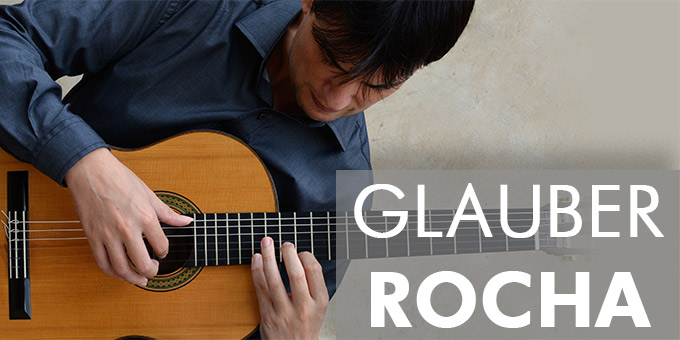 Glauber Rocha is considered one of the great names among Brazilian guitarists. He began taking music lessons at the piano at the age of five. He moved on to the guitar when he had just turned 12, and studied with Prof. Aparecido Dias dos Santos. At 15, he met and had a short period of classes with the Brazilian composer and guitarist Mauricio Orosco.
As a solo performer and chamber musician, he has performed in major halls in and outside the country, such as Kleiner-Konzertsaal Gasteig, Black Box and Carl-Orff-Saal Gasteig in Munich, Konzertsaal Cervantes in Munich, Casa Verdi in Milan Italy, Conservatory of Coimbra in Portugal, MASP (Art Museum of Sao Paulo), Ipiranga Hall Museum, Rondon Pacheco Theater in Uberlândia, Municipal Theater of Poços de Caldas, Asunción National Theatre in Paraguay, Municipal Theater in Presidente Prudente, CCSP Jardel Filho in Sao Paulo, among others in Costa Rica, Portugal, Germany, Italy, Spain, Paraguay and Brazil.
"Glauber Rocha has proven to be one of the most talented and creative young Brazilian guitarists of the present time. We had the priviledge of his presence at the ECA/USP Music Graduation Department which was brilliantly concluded. An artist who excels for good taste and excellence in his work." – Edelton Gloeden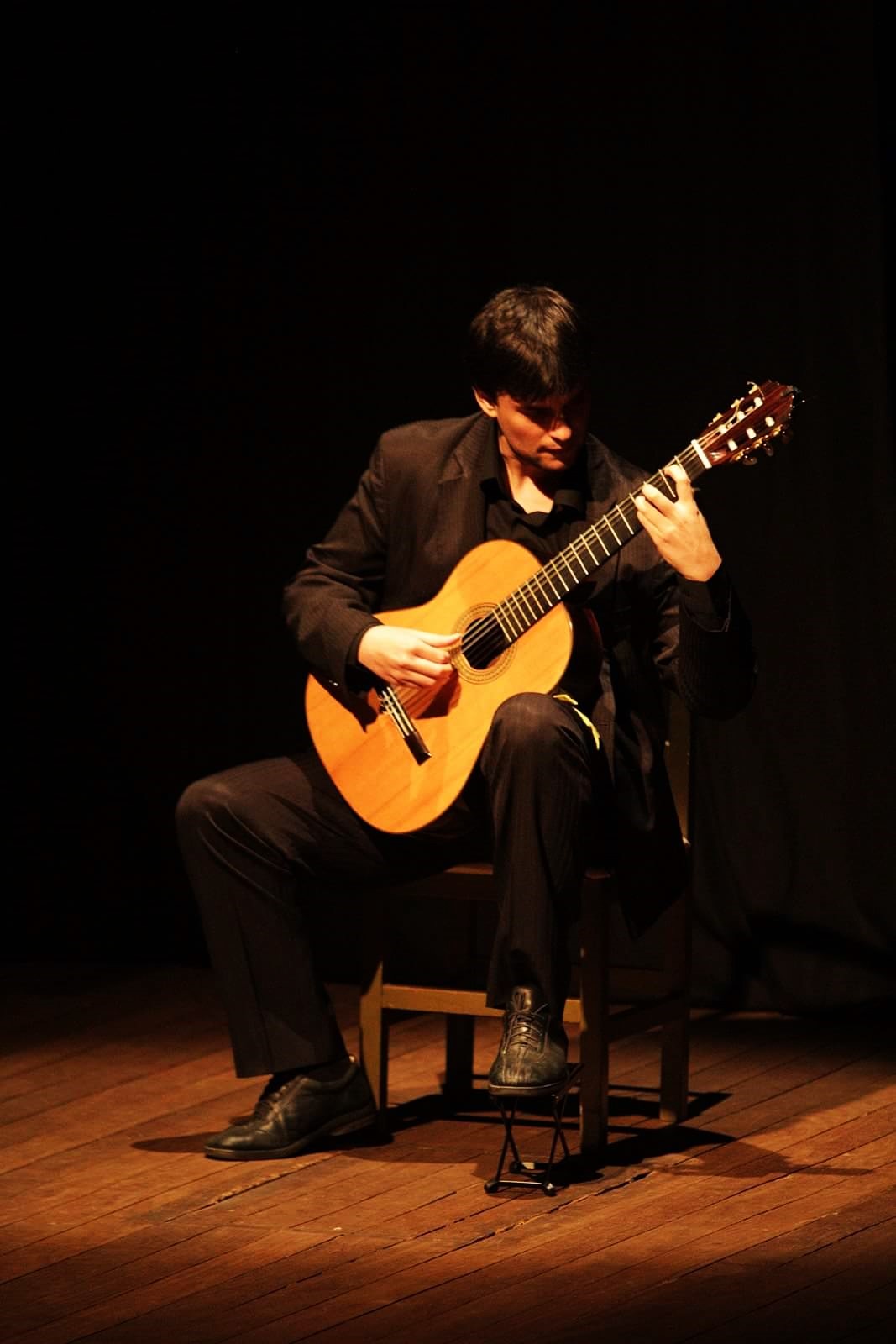 Glauber graduated from the University of Sao Paulo – USP, in 2009, studying under the tutelage of Professor Edelton Gloeden. His final work for his Senior graduation project was the 'Appassionata' by Ronaldo Miranda. He took the highest mark possible.
"I met Glauber Rocha as an undergraduate student at ECA-USP (University of Sao Paulo), in Edelton Gloeden's class. I soon glimpsed him as an interpreter of intense expressive power, capable of executing complex and virtuosic works of the guitar repertoire. His interpretation of my Appassionata is engaging and overwhelming! " – Ronaldo Miranda
In the same year (2009), in his first participation in an international guitar competition, the Barrios WorldWideWeb Competition, Glauber won the first-prize award by unanimous vote.
In 2008, Glauber took part in the 1st Leo Brouwer Internacional Festival (SP) in which he had the honor to play under the direction of the acclaimed guitarist, composer, conductor and maestro Leo Brouwer, who then integrated the group that gave the first performance of 'Los Negros Brujos se Diverten'.
Glauber Rocha was an invited recitalist in prestigious chamber music series both in Germany and Brazil. In Munich, he participated in Virtuoses de la Guitarre and Winners & Masters, while in São Paulo, he performed in Araraquara and Ribeirao Preto: Movimento Violão.
"A high level of inspiration … Glauber Rocha highlighted for his mastery in the interpretation of the themes Confession, Sueno en la Floresta, Danza Paraguaya and Vals op. 8 No. 4." – Marisol Ramirez, Ultima Hora Asuncion, Paraguay, 7.12.2009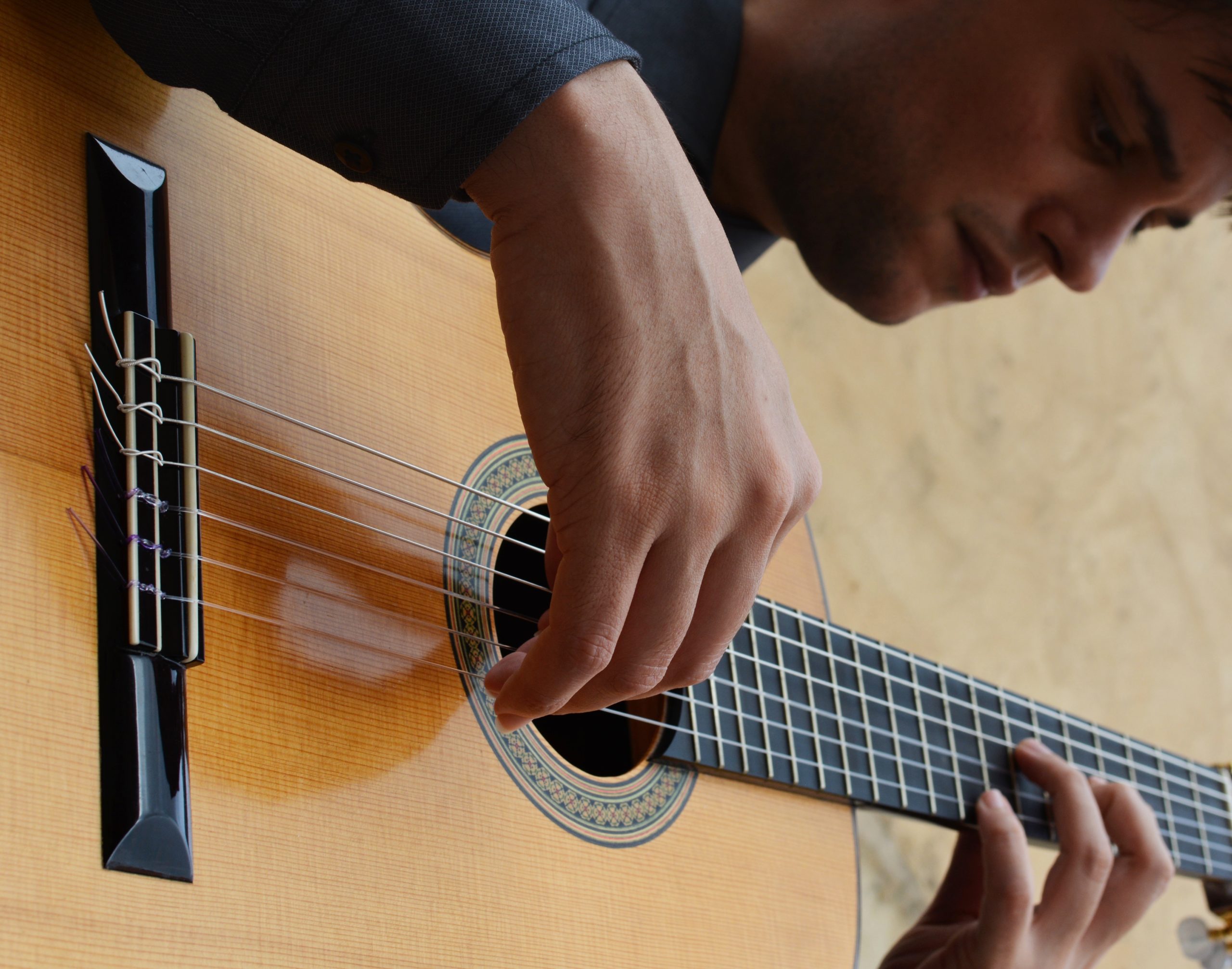 In November 2013, Glauber was invited to perform a concert at the IV Leo Brouwer International Guitar Festival, alongside great names of guitar worldwide, including: David Russell, Jonathan Leathwood, Duo Assad, Ana Vidovic and Jorge Caballero.
Glauber Rocha took masterclass with Jonathan Leathwood, Fabio Zanon, Paolo Pegoraro, Eduardo Meirinhos and Camilo Carrara.
Glauber studied at the Hochschule für Musik und Theather in Munich, Germany, under the guidance of professor Franz Halasz. Currently, he manages his career as a concert performer and is preparing his first CD that will feature music by J.S.Bach and others. Glauber manages his Facebook Artist page, which will be a supplement to his running website – that will be active soon – where fans can find all of his latest musical projects.
Here's what artist Marcelo Kayath had to say about Glauber Rocha:
"Glauber Rocha is one of the greatest talents of the new generation of Brazilian guitarists. With a precise technique, an unusual musicality and a clear pure sound Glauber is a differentiated artist who knows how to explore the sonority of the instrument like few others. I am sure he is soon going to be recognized as one of the greatest guitarists in the country."
Leave a Comment