Portland-based Flamenco Guitarist and Composer, Berto Boyd, Records at GSI for the First Time!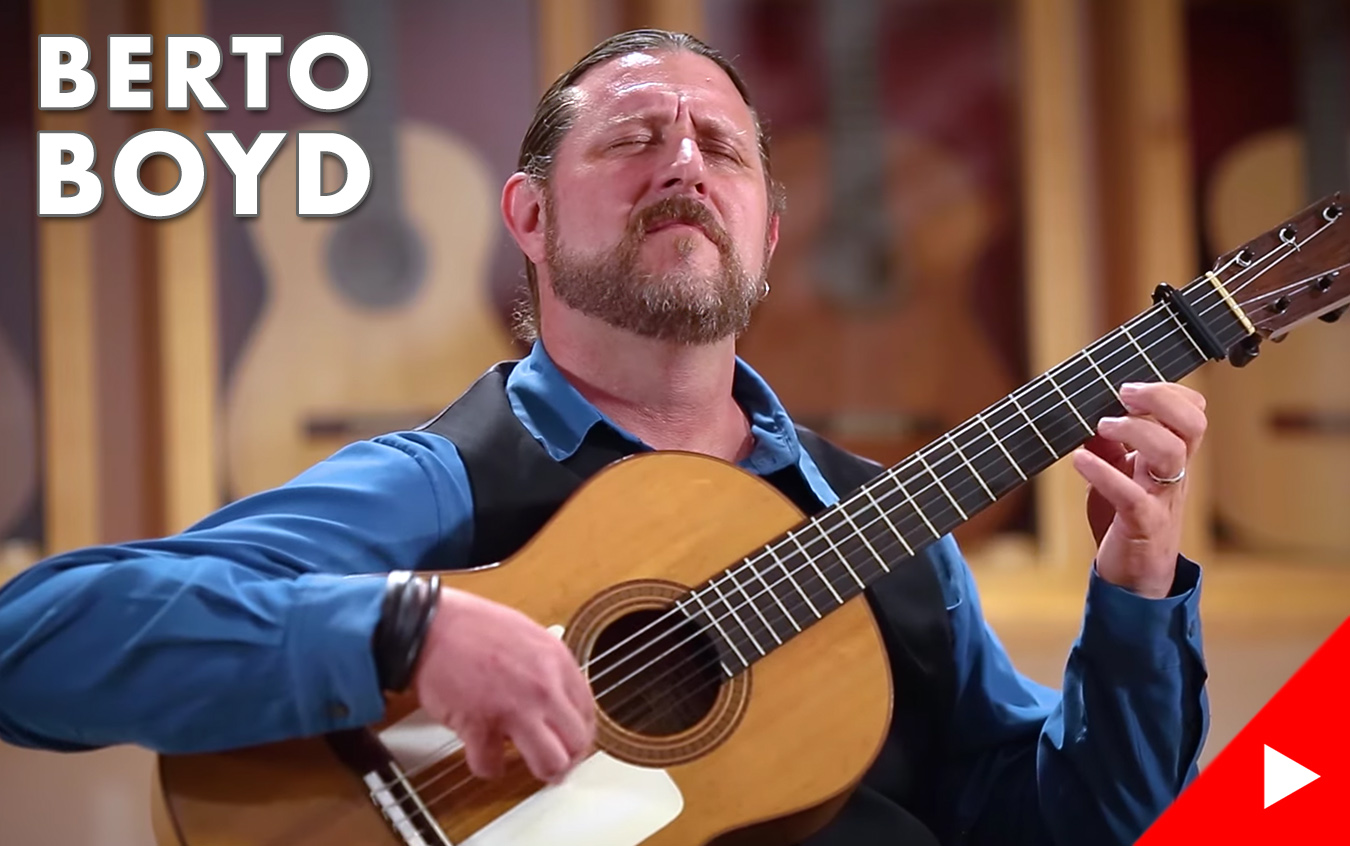 Portland-based Flamenco guitarist and composer, Berto Boyd, has visited our showroom for the first time to record three videos. Berto has been playing the guitar for over 30 years. He studied in Spain and performed throughout the United States with some of the best Flamenco, Classical and Jazz artists.
In Portland, Berto works as a Musical Director for Flamenco Pacifico, and Artistic Director of the Corvallis Guitar Society. In 2018 he was a featured as a soloist with the Salem Philharmonia Orchestra with his interpretation of the Concierto en Re Op. 99 by Mario Castelnuovo-Tedesco. In 2019, he performed with the Grammy Award-winning guitarist, William Kanengiser, in the West Coast debut of "The Walls" by Sergio Assad with the PSU Guitar Orchestra and performed on the same concert as the Los Angeles Quartet (LAGQ) and Adam Del Monte in for the benefit of victims of the Paradise Camp Fire. Additionally, later that year, Berto performed selections of Suite Avalon by Jose Luis de la Paz with the Oakland Youth Symphony directed by Omid Zoufonoun with orchestral arrangements by Alex Conde.
While at GSI, Berto recorded three pieces. He started with Sabicas' "Con Garbo Y Salero (Farruca)" performed on a 1950 Marcelo Barbero SP/CY. This flamenco guitar was made by one of the greatest mid-century classical and flamenco guitar luthiers. After that, Berto recorded two of his compositions "Mariposa" on a 2014 Andy Culpepper CD/CD, and "Como El Aire (Tangos)" on a 2021 Hermanos Camps "Primera Negra". Both of these guitars are great concert-level flamenco guitars. Andy Culpepper's instrument is very lightweight and has the soundboard, back and sides made of cedar. The use of the same wood make it look like an amber 'blanka'-like guitar. It has also plenty of volume. The "Primera Negra" model from Hermanos Camps, is versatile guitar with good projection that could fit even classical music despite being a flamenco guitar.
Leave a Comment