Prakritee Chakraborty & Eduardo Díaz Show That Music Unites People Around The World.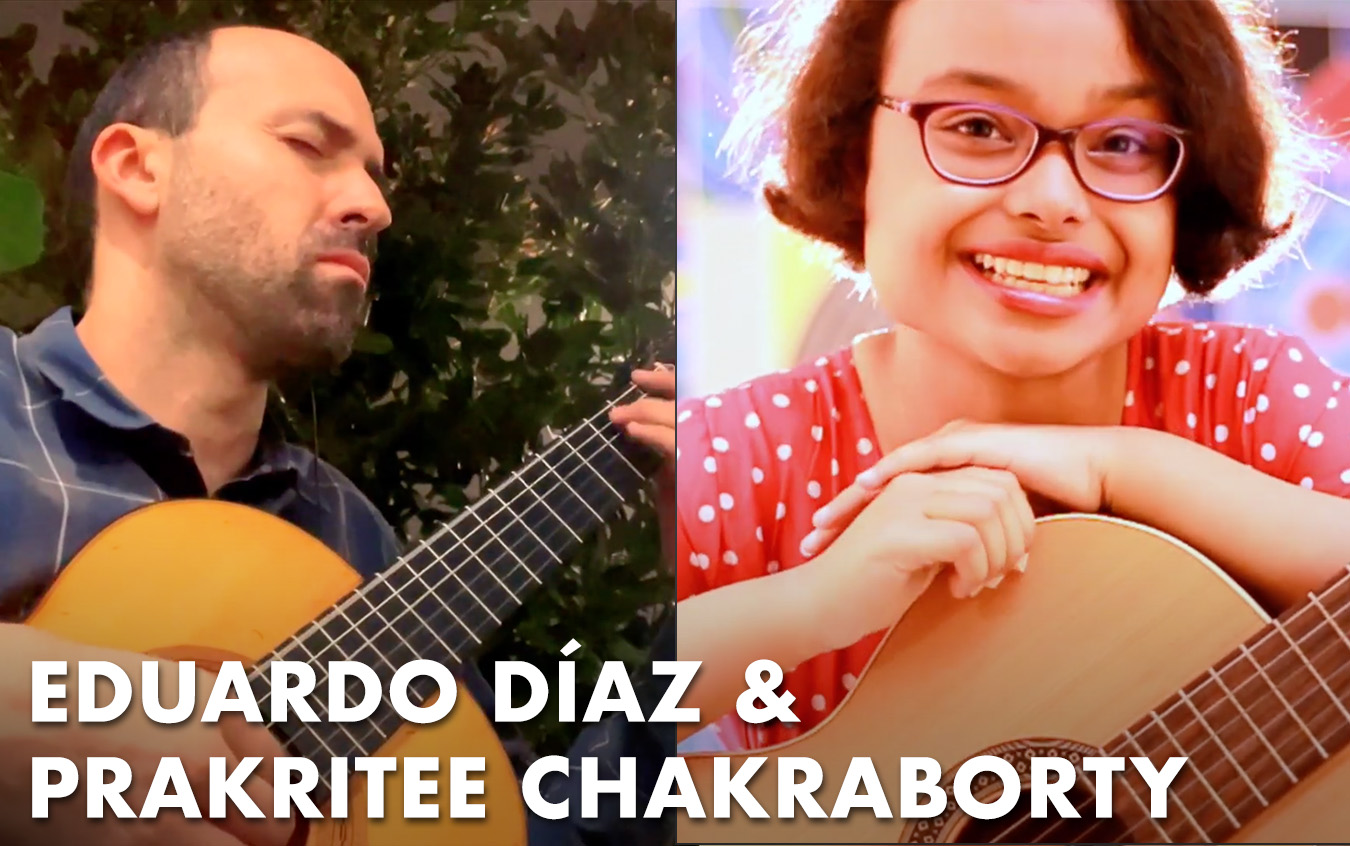 One of the most beautiful things about music is its universal understanding by people no matter where they live or what language they speak. This is a true power that can unite people even from very distant parts of the world.
Quite recently, we've received a beautiful video from a young artist from India, Prakritee Chakraborty. Despite her young age, Prakritee is an incredibly talented and well-rounded artist. She loves to paint, play music and write stories. In fact, one of her short stories entitled "A Gust Of Rain" won her a prize and was highly commended by a "Kids World Fun" portal for kids, parents, and teachers.
Prakritee was born in 2008 in India to a middle-class, family. Her father is also an artist. In fact, Prakritee told us that he is active on the scene of contemporary artists in India. Prakritee's father was a large artistic inspiration for her to become an artist as well.
In 2020, Prakritee became inspired by classical guitar videos on the Internet and decided to pick up classical guitar. She told us that ever since she played her first notes, her mind couldn't hear anything else, except the sound of six guitar strings. Currently, she studies guitar with Jonathan Parkin from Valencia, Spain. Recently, her talent was also recognized at the International Competition of Noty Mira where she won the Grand Prix.
Just after one and a half years of studying the guitar, Prakritee managed to connect via the Internet with Mexican composer, Eduardo Díaz. Together, they recorded a duet version of Eduardo Díaz's piece, "Pensando en Ti" arranged for two guitars by Carlos Ramos Márquez. Below, you'll find a full performance of this piece, as well as the recording of Prakritee's original composition, "The Bird Finder".
Leave a Comment