Product Spotlight: J.S. Bach For Guitar - Alan Mearns' Original Approach to Arranging Bach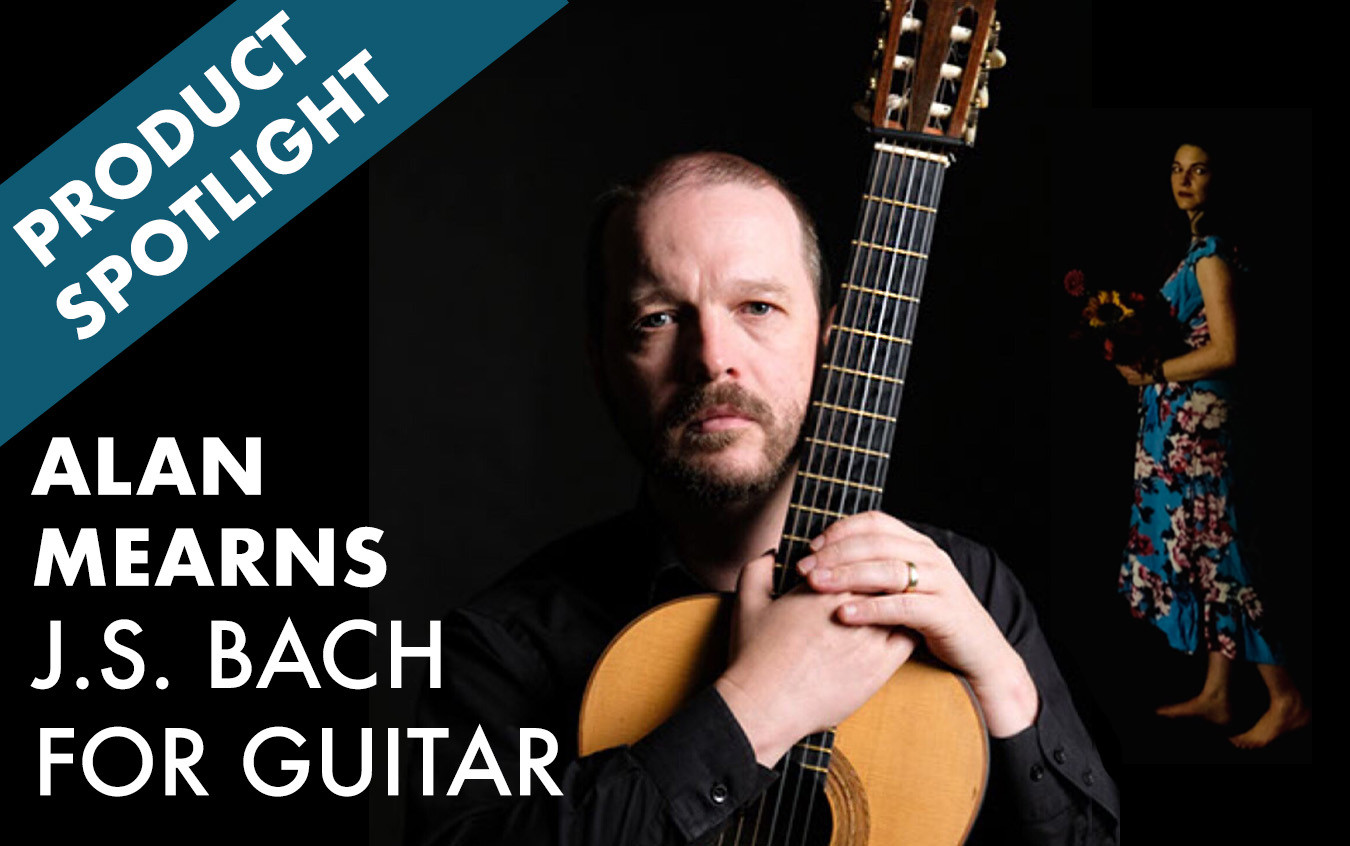 Recently, we came across a video by Rick Beato who is a very important influencer with over 3.1 mln subscribers on YouTube. The video is titled "Unknown Musical Genius Only Has 24 Spotify Followers! Help!". The musical genius from this title, Alan Mearns, is a multiple genre guitarist and composer. Beato dedicated an extensive part of his video to Alan's original approach to arranging Bach music for classical guitar. After learning more about it, and seeing the score, we just had to feature it in our store. We also became friends with Alan during this process.
Alan's book with arrangements, "J.S. Bach For Guitar", was edited by Stanley Yates and it includes the following pieces: Two preludes (C major and C minor) from the Well-Tempered Clavier (BWV 847), the iconic prelude from the first unaccompanied Cello Suite (BWV 1007), a well-known chorale prelude "Ich Ruf Dir, Herr Jesu Christ" (BWV 639) and, from the unaccompanied violin works, the monumental Chaconne from the 2nd partita (BWV 1004) and the substantial third Sonata (BWV 1005).
If you'd like to learn more about Alan Mears and his arrangements, check out the videos below. You'll also find there Alan's performance of Bach's Chaconne BWV 1004.
Leave a Comment