Buy A Guitar And Receive Up To A 40% Discount Off A Tonebase Subscription!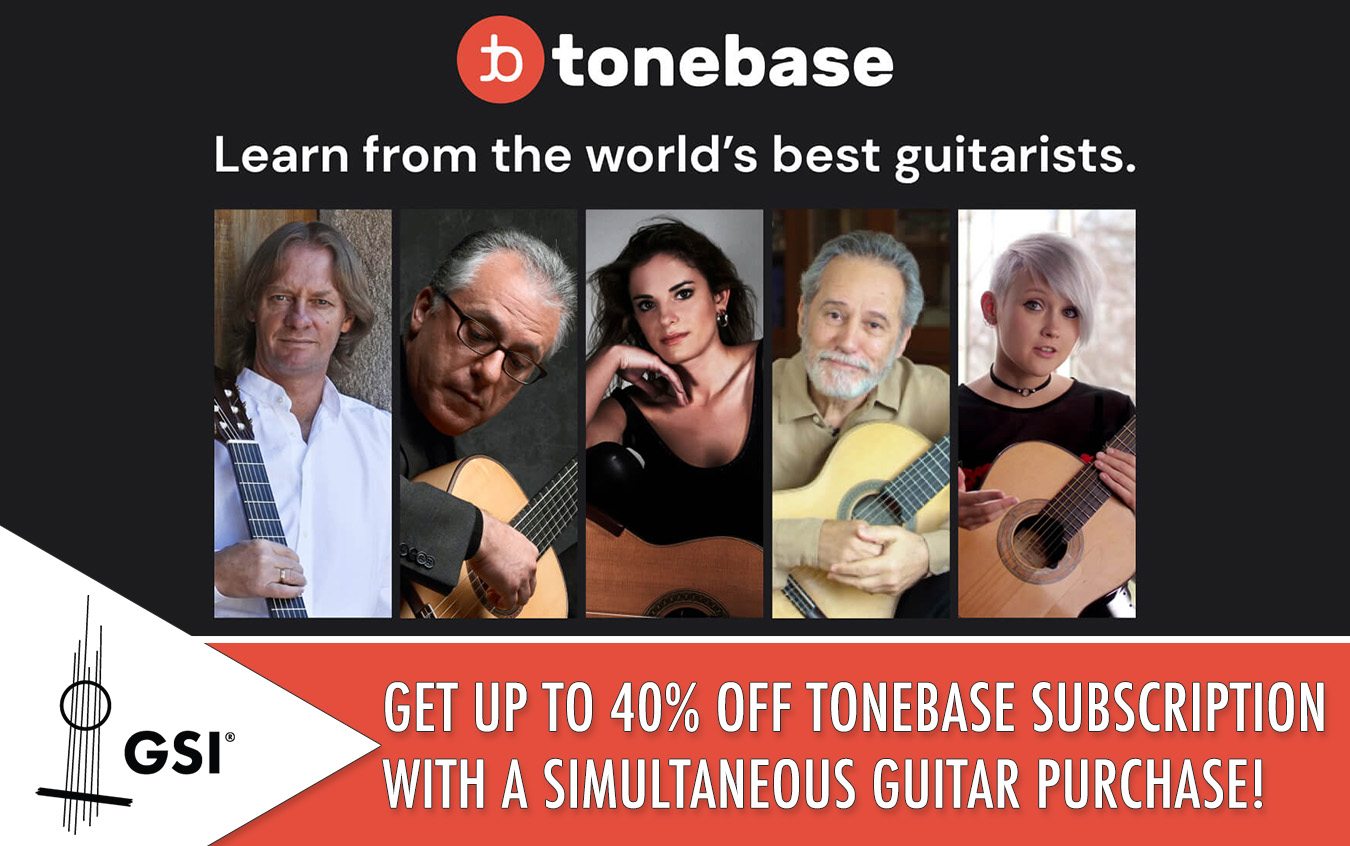 We're thrilled to announce that you can now purchase tonebase subscriptions on the GSI website! Tonebase offers classical guitar lessons and courses from the world's best guitarists. A tonebase subscription gives you access to over 500 lessons, courses, and interviews from highly-esteemed masters of classical guitar. With their help, you'll be able to refine your classical guitar foundations, develop your passion, and make progress with guidance from top experts.
Our store offers yearly and lifetime subscriptions to tonebase. To celebrate our collaboration with tonebase, we'd like to offer you up to 40% off yearly and lifetime tonebase subscriptions!
Promotion details:
This promotion is available from January 25 to February 28, 2023, 11:59 PM PST.
Any guitar purchase above $5,000 qualifies customers to receive a 40% discount off a tonebase subscription. Guitar purchases between $1,000 and $4,999 qualify customers to receive a 30% discount off a tonebase subscription.
This promotion is only valid with a simultaneous guitar purchase made on guitarsalon.com
This promotion is NOT applicable to auction purchases and guitars listed in the GSI marketplace.
These discounts can only be redeemed on subscriptions purchased at guitarsalon.com
These discounts are offered at our online checkout.
Leave a Comment