Russian-born Luthier From Granada, Pavel Gavryushov, Builds Another Guitar for GSI.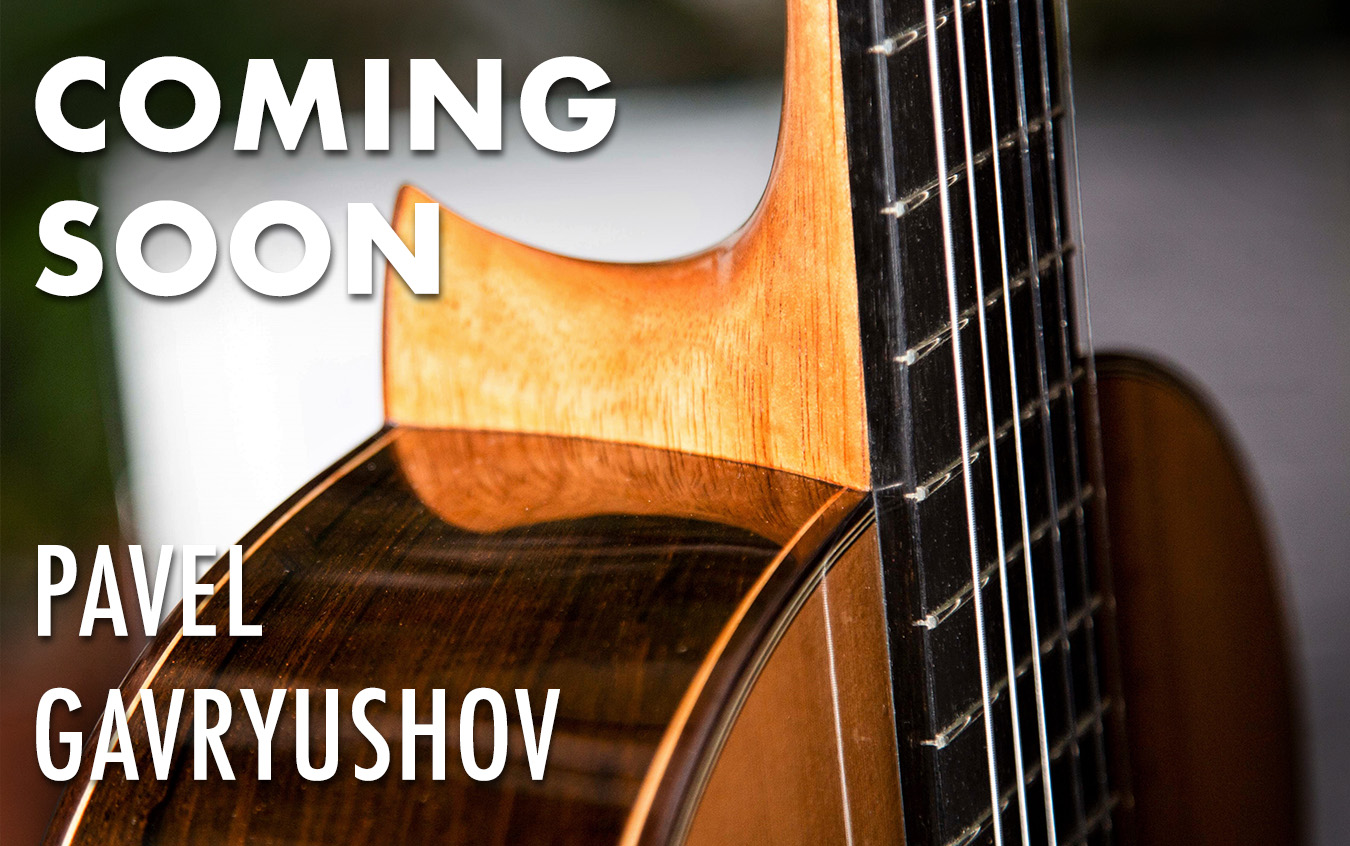 Russian-born guitar maker based in Granada, Pavel Gavryushov, has just finished building another guitar for us which will be shipped to GSI very soon!
Pavel's guitars are built in the classical Spanish style. He mainly incorporates Torres' building techniques, but he supplements them with some methods developed by the leading luthiers of the twentieth century. Pavel has a very scientific approach to guitar making, much like Greg Smallman or Simon Marty, but he utilizes more traditional techniques.
Pavel describes his approach in the following words:
"A guitar is a complex acoustic construction. It must have a wide dynamic spectrum, a quick attack, a well-balanced sound, and a beautiful tone quality. In order to create such an instrument, the master needs to possess knowledge that goes beyond woodwork ability. One needs to know the laws of physics, acoustics, and the basis of guitar construction. No amount of enthusiasm, obsession, impulse, energy or imagination would allow anyone to make a proper instrument without corresponding knowledge."
We have some sneak peek photos of our new guitar made by Pavel. This is our second cedar top from him this year. Check out the photos below, and don't hesitate to reach out to us with questions!
Leave a Comment