See Oscar Munoz's Next Guitar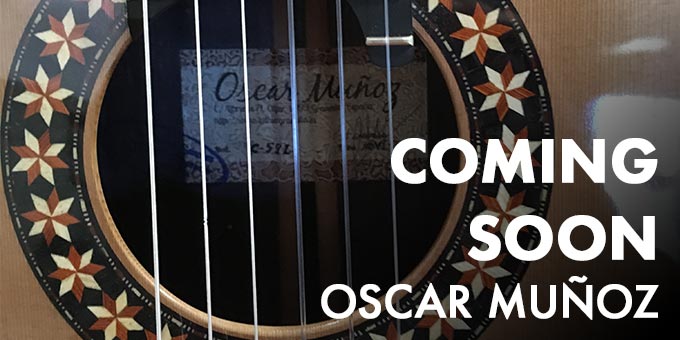 Granada-based luthier Oscar Muñoz recently completed the construction of a new guitar that he made just for us. We're expecting it to arrive within the next three weeks, so until then, enjoy these photos he sent us below. Muñoz, who won second-prize at the 2017 Antonio Marin Montero Guitar Making Competition (revisit our coverage of that here), appointed this model with a cedar top and Madagascar rosewood back and sides. It features a quite striking rosette with black background that promotes the red-orange/beige colored stars in the foreground. Muñoz also chose premium Perona tuning machines that perfectly match and contribute to the overall aesthetic – but don't fret, there won't be any damage done to these features as the guitar will arrive safely in a Hiscox case.
Make sure to consider taking it home before it's gone! Until then, keep an eye on our New Arrivals page and subscribe to our weekly e-newsletter for updates on all the latest arrivals, including this Muñoz guitar.
Leave a Comment