Sneak peek: Erez Perelman builds his second guitar made from Israeli wood.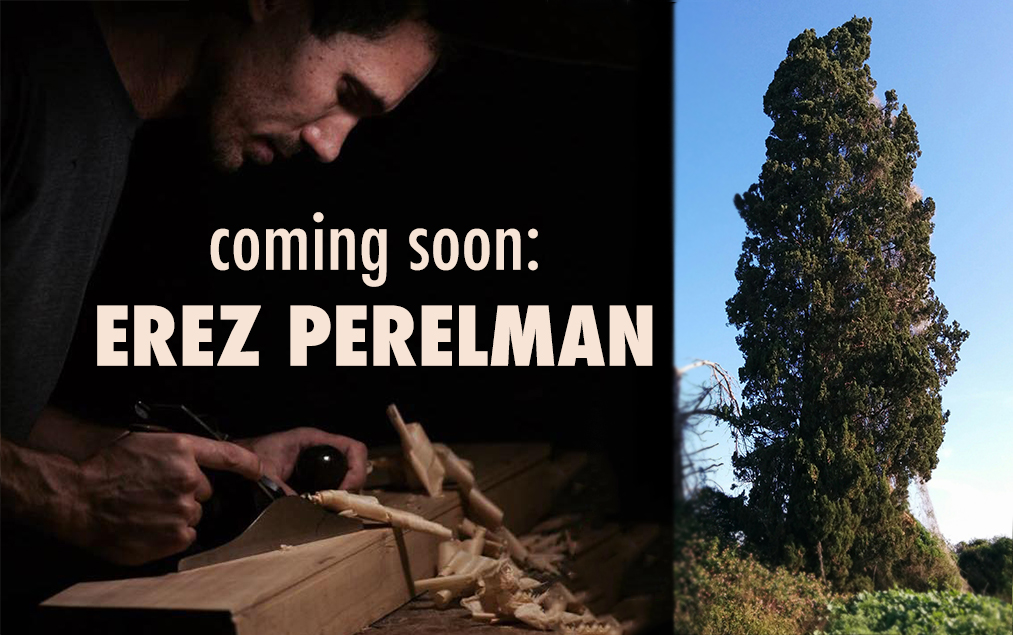 We've received some new sneak peek photos of Erez Perlman's newest GSI guitar. For this instrument, Erez used a set of a beautiful Mediterranean Cypress from Israel. According to Erez, this is the second classical guitar made from wood grown in Israel! This guitar is going to be a Santos model. Perhaps it's best to hear about the history of this wood directly from Erez:
The Medittarrenean Cypress has been revered since biblical times. From Greek mythology to Noah's Ark, it is a tree that has been eternalized spiritually for its wonderful attributes. For centuries, builders have relied on cypress wood to play a key role in the design of their instruments.
Often misconstrued as a purely flamenco guitar tonewood, it has been used to create some of the most beautiful classical guitars. Antonio De Torres has built many wonderful instruments with cypress, most notably 'La Leona,' and this tradition has continued through the works of great luthiers such as Santos Hernandez and Domingo Esteso.
I've been in love with Mediterranean Cypress as a tonewood ever since I built my first instrument with it. Although at first glance it may appear as a relatively plain looking and light wood, it reveals an internal tension that the builder senses when they work with the wood. Additionally, it exudes the most wonderful aroma and visitors are usually amazed by the wonderful smell of the workshop.
Israel has never been known for its lumber production or tonewoods. An arid land which is widely cultivated, most trees here grow slowly and don't reach the sizes that make them useful for modern wood industries. But Mediterranean Cypress is a native and common tree that you see everywhere here.
I found a beautiful cypress grove near my home with older and larger trees that I have enjoyed hiking in. A few years back there was a very strong storm that knocked many trees down throughout the region. I went to see what happened in the cypress grove and found that some of the tallest and oldest trees toppled over during the storm.
This was a treasure trove for me. I collected as much of the lumber as I could find. It was back breaking labor, but I knew this was special wood considering how rare it is for trees to grow to this size in Israel. I didn't realize the quality of the material until I cut open the logs with the chainsaw and saw the wonderful grain of the wood.
I carefully sealed the ends of the billets and aged them for years before cutting into them. Just this year I started to saw again the billets into pieces that I will be using in making the next guitar for Guitar Salon International.
It is a unique experience to partake in the full cycle of a living tree to a living musical instrument. I feel fortunate to have this opportunity to continue the eternal cycle of the cypress and make it into a beautiful guitar that will sing in the hands of the player.
by Erez Perelman
Leave a Comment