Sneak peek: New Vladimir Druzhinin's GSI guitar is taking shape! See Vladimir's improved fan bracing design.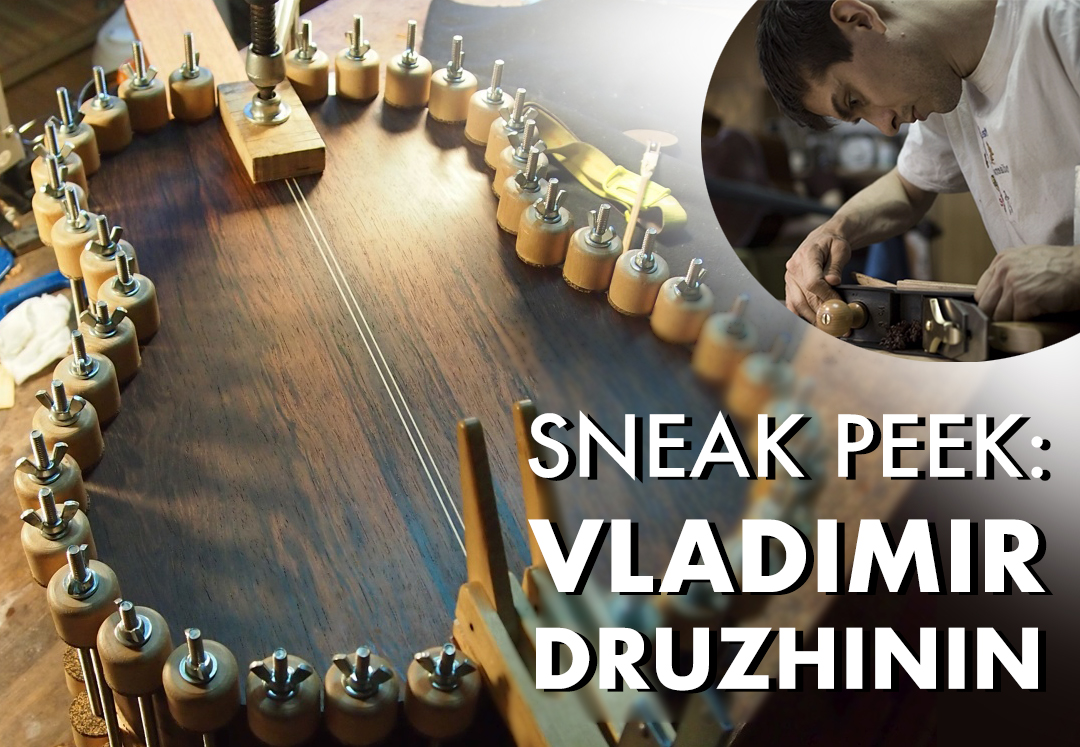 We've received some new photos of the newest Vladimir Druzhinin guitar which is soon going to be on its way to GSI.
With this guitar, Vladimir is exploring some new developments in his structural design. He largely finds his inspiration in the early Spanish school – Manuel Ramirez, Santos Hernandez and Domingo Esteso are primary influences. In the photos below, Vladimir presents his rearrangement in his fan bracing positions and bevels compared to his previous instruments. You can see the old layout center lines marked with red on Vladimir's plan visible below. He also used a solid beech lining instead of cedar kerf as well as bevels on the 'under-rosette' plates. This guitar has beautiful materials – a quarter sawn cedar top with an abundance of "aguas" and a striking set of African rosewood used for back and sides.
Vladimir is constantly refining his design, partially with a scientific approach – In addition to his music degree, he also has a Bachelor's and Master's degree in physics what allows him to better understand the nature of the sound production.
Vladimir Druzhinin shared with us a video of Vladimir Gapontsev playing "Fantasy on 'Crimson Moon" by Sergei Rudnev on this new GSI instrument. We're looking forward to the moment when this guitar arrives at GSI.
Leave a Comment