Sundays with Segovia - new classical guitar radio show launches Feb. 2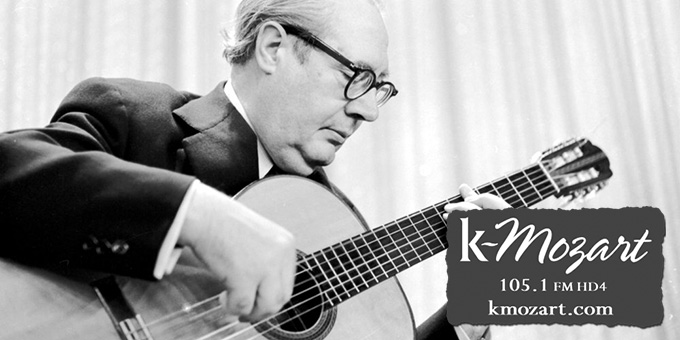 Check out the new radio show on k-Mozart 105.1 FM HD4 called Sundays with Segovia. The show will air each Sunday at 3PM, starting February 2, 2020. In each episode, the host, Rodney Williamson will present guitar music as well as feature luthiers whose guitars we have in our GSI catalogue.
The first episode will present tracks from Scott Tennant's newest album titled The Segovia Sessions (which you can purchase at the GSI Store). This album was an outcome of a collaboration between the artist and our GSI team. For the recording, we loaned Scott the 1969 Jose Ramirez "1a AM" CD/CSAR that previously belonged to Andrés Segovia. Stay tuned to k-Mozart as listeners will be offered a special discount coupon code to GSI.

The Segovia Sessions by Scott Tennant at the GSI Store – $15.00

Don't forget to tune into k-Mozart 105.1 FM HD4 this Sunday, Feb. 2 at 3pm!

Leave a Comment