Taro Wayama Records Seven New Videos at GSI Including Six of His Original Compositions!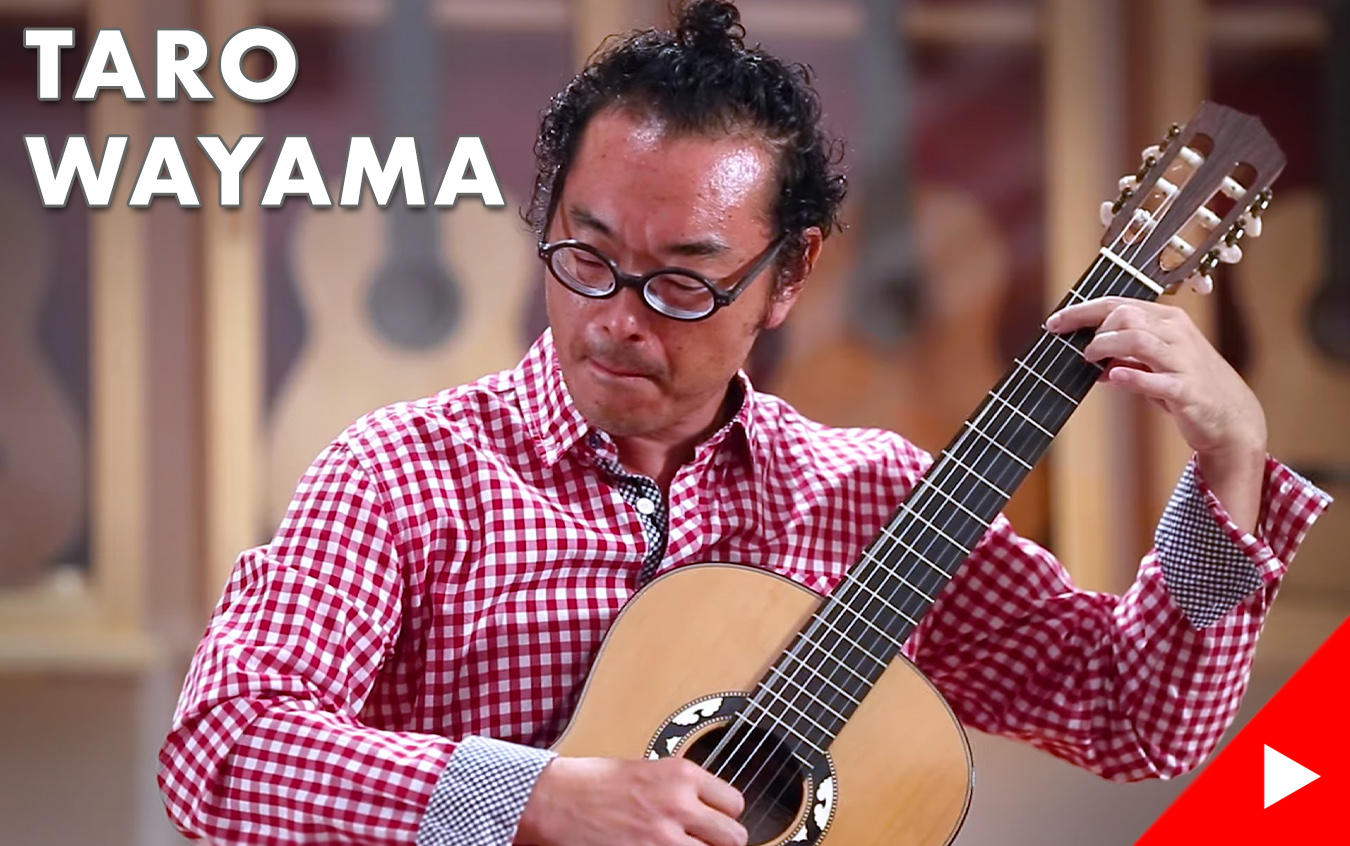 Our friend Taro Wayama stopped by the GSI showroom recently for another recording session. Taro is a Japanese-born guitarist, composer and a winner of numerous competitions including: 1st prize in the 2003 Aron Green/American String Teachers Association Guitar Competition, and the 2nd prize at the Thailand International Guitar Competition. He also competed as a composer and received the "Best Original Score" award at the Los Angeles Movie Awards for an independent film, "Anne Jennings". Taro is also a chamber musician who performs with clarinet, flute and voice.
He graduated with his Masters and Bachelors degrees in music from the USC Thornton School of Music where he studied with Pepe Romero, William Kanengiser, James Smith and Brian Head.
During his recent visit to GSI, Taro recorded seven pieces. Six of them are Taro's own compositions. He started with the set of Etudes (1. "Passage Into Musical Alchemy" 2. "Dance Of The Oven" 3. "Bluegrass For a Sarcastic Thumb" 4. "Kittens' Play, Meow") recorded on four different guitars: 2021 German Vazquez Rubio "Divina" SP/PE, 2002 Ross Gutmeier CD/CSAR, 2006 Pablo Requena CD/CSAR, and 1981 Jose Ramirez "1a" CD/IN. After that, he recorded two of his short lullabies – "Lullaby" performed on a 2012 Woon Sun Lee CD/MP, and "A Lullaby and Variations: Variation I" on a 2020 Jorge Lay Herrera CD/CO. Taro finished his recording session with a piece titled "Just Passing By" composed by Billy Arcila. For this video, Taro picked a 2021 Edmund Blöchinger SP/CSAR.
Check out Taro's videos below!
Leave a Comment