Teacher Spotlight: Jim Smith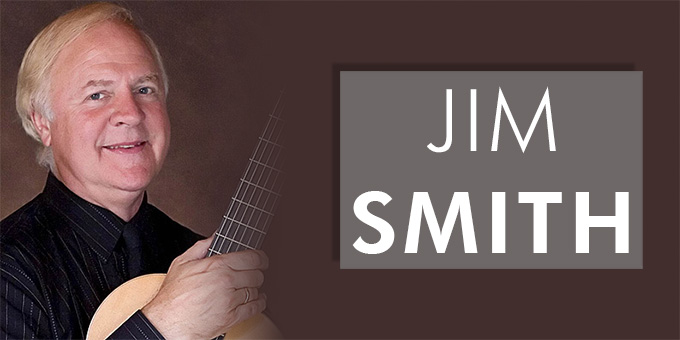 James Smith (known as Jim Smith) was professor of music and chair of the classical guitar department at the University of Southern California Thornton School of Music. He is regarded as one of the finest classical guitarists to have ever played the instrument. His students include prize winners in international competitions and participants in two ensembles trained at USC, the Los Angeles Guitar Quartet (LAGQ) and the Falla Trio, both ensembles that have successful professional careers.
Smith gave master classes at the Manhattan School of Music, Eastman, Yale and the New England and San Francisco Conservatories, to name a few. He was a very active performer and played throughout the Americas and Asia. He was a dedicated chamber musician, and performed with the Bel Arts Trio (David Shostac, flute, John Walz, cello), Canto Claro (Sun Young Kim, soprano), Windwood (Douglas Masek, winds) and with guitarist Dusan Bogdanovic and violinist Endre Balogh. Smith had performed concertos and solos with the Glendale, Marina del Rey, Long Beach, Antelope Valley, Topanga, Brentwood, Los Angeles Opera and New Orleans Orchestras.
A skilled arranger, several of his works have been recorded by the LAGQ and other ensembles. Recordings with David Shostac on Excelsior and Douglas Masek on Massax include numerous arrangements by Mr. Smith. An ardent supporter of new music, he gave the premieres of works by Dusan Bogdanovic, Reich, Johanson, Musgrave, David Leisner and Lesemann, to name a few, and his recordings for Orion and Protone records contain first recordings of works by Schickele, Crockett and others. His solo playing is featured in the acclaimed movie Sleepy Time Gal (1996), which stars Jacqueline Bisset. He served as president of the GFA and the advisory committee of the First American Guitar Congress, and also as a board member of ASTA-LA. Jim Smith had also judged many international guitar competitions. He organized the Celebration of Pepe Romero at USC (2004), the First Stotsenberg Guitar Competition and the Andrés Segovia Commemorative.