The Leonardo Guitar Project and Newspaper Guitar Challenge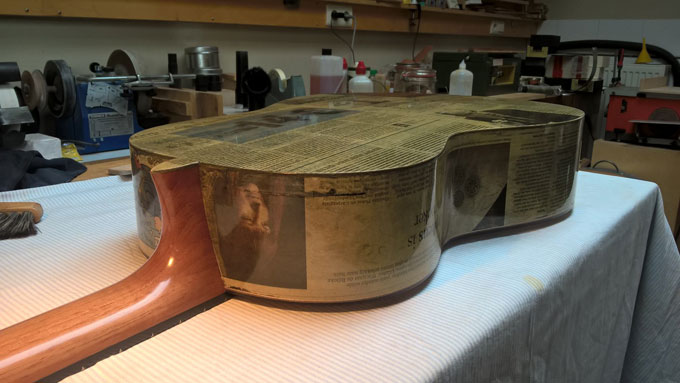 Check out the Leonardo Guitar Research Project, which is testing our assumptions about the need for tropical tonewoods for the back and sides of guitars. In the audio sample, they have edited together recordings of nearly identical guitars made with various tonewoods, all built by students of luthiers Walter Verreydt and Karel Dedain. In the first video below you can listen to an edit of guitarist Gaëlle Solal playing the guitars with the various tonewoods, and in the second video you can hear Jan Depreter playing the Newspaper Guitar.
And click here to subscribe to the LGRP Newsletter.

Leave a Comment