Two New Guitars From the Teodoro Perez Workshop Are Coming Soon to GSI!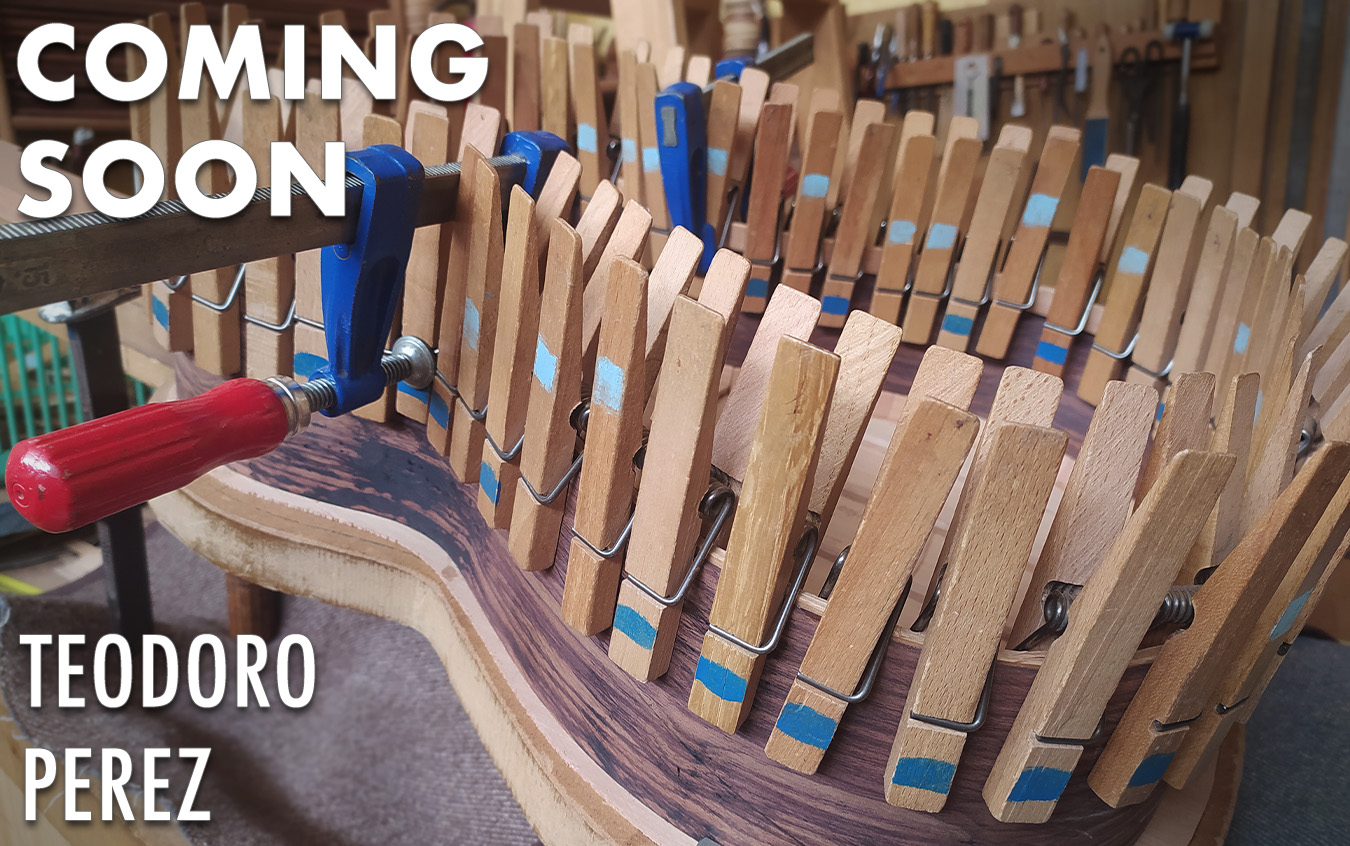 We're currently waiting on two new classical guitars from the Teodoro Perez workshop. Madrid-based guitar maker, Teodoro Perez, is currently working on his "Antigua" model. Just like his "Concierto", "Antigua" is French polished and has single sides. This model has a more compact body size, but still has a 650 mm scale and 51 mm nut width. For the back and sides, Teodoro used a beautiful set of wild Indian rosewood. See the photos below!
Our second guitar from Teodoro's workshop is being made by his son, Sergio Perez, who has been working in his father's workshop since 1998. This guitar is Sergio's "Segovia" model (named after the Spanish city, not Andres Segovia) which is made with top quality materials - including a beautiful set of Green ebony. "Segovia" is entirely French polished and features ornate detailing. Check out this guitar in the photos below!
Leave a Comment