Two New Julia Wenzel Guitars Are Coming Soon To GSI!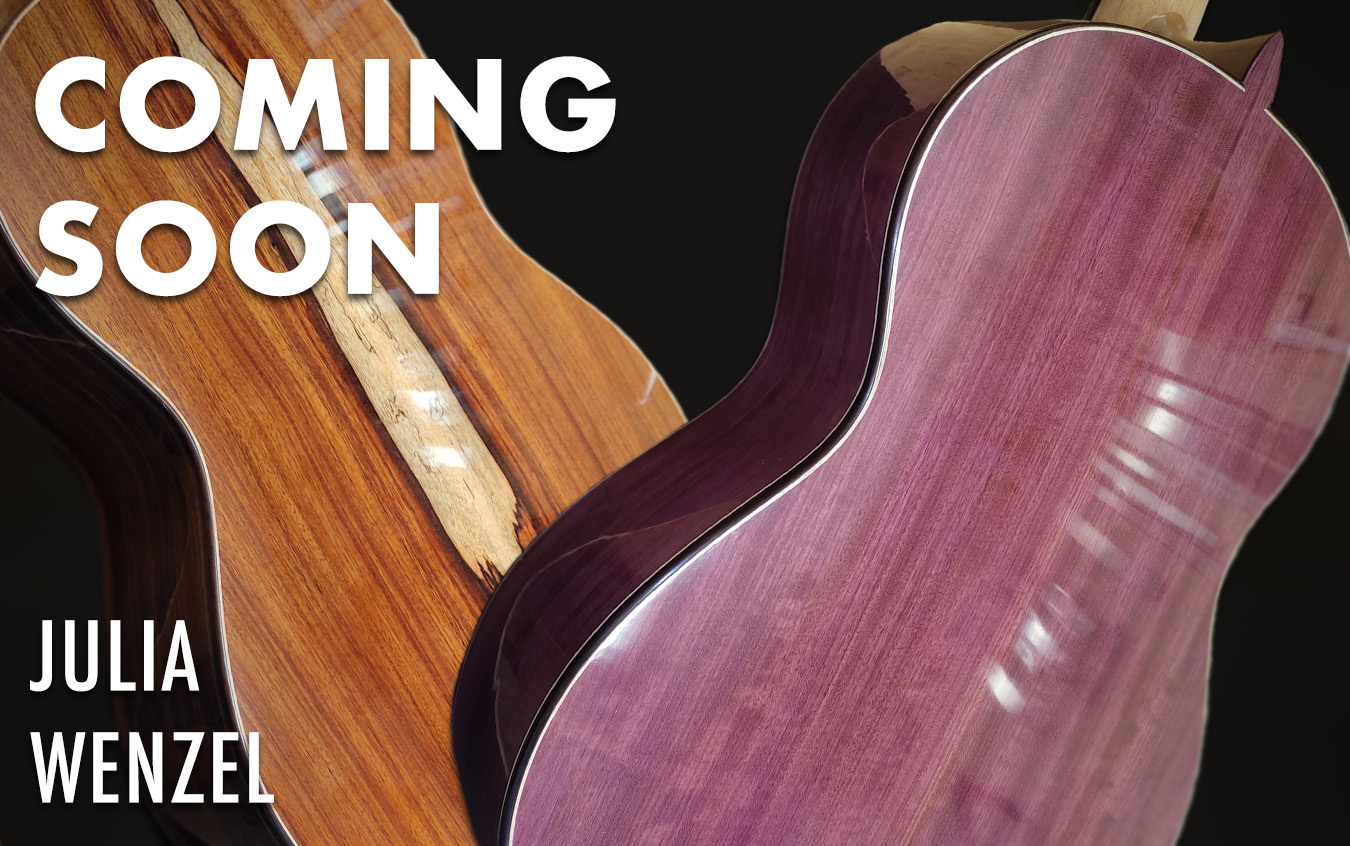 It's been a while since we had our last guitar from German maker, Julia Wenzel. Now, to make up for this time, we're getting two new instruments from her!
Julia is a great luthier from Munich who completely follows the Spanish tradition of building guitars. She was even awarded the second prize at the 2017 Antonio Marin Montero Guitar Building Competition in Granada, Spain. Her instruments resemble the guitars from the legendary Miguel Rodriguez workshop. They're lightly built, with a fast, immediate attack and a full, rich sound.
These two instruments are quite different. The first one has a spruce soundboard and granadillo back and sides. The bracing is based on guitars made by Hernandez & Aguado. For this guitar, Julia used Klaus Scheller machine heads.
The second guitar is made of cedar and a striking set of purple wood used for the back and sides. It features a 7-fan bracing based on the Torres design.
Check out the photos below and let us know if you have any questions!
Leave a Comment