Uruguayan Luthier, Ariel Ameijenda, Makes A Cedar-Top Guitar For GSI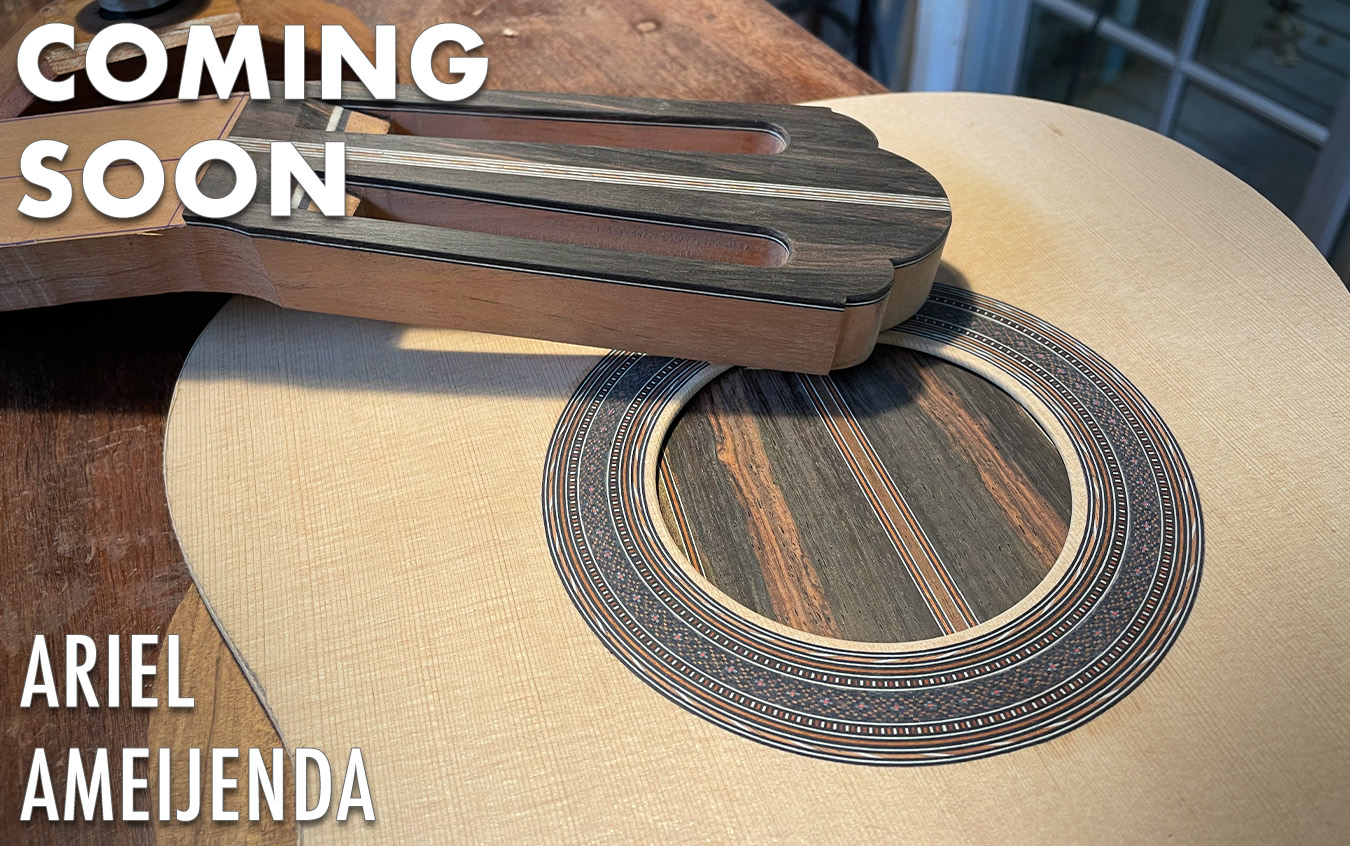 Our good friend, Ariel Ameijenda from Uruguay, is currently making another guitar for us. This time, Ariel is making us a cedar-top guitar which also features his beautiful "confessional" CSA rosewood for the back central strip. It was salvaged from a very old church in Rio de Janeiro, Brazil. If this old wood hadn't been salvaged for some kind of re-purposing, then it would most likely have ended up being burned or thrown away. But in this case, the wood was spared for a second life - during its first life this special wood heard and absorbed thousands of confessions over many years, and now, it has the chance to speak back, with a beautiful, sonorous tone!
Ariel sent us a few sneak peek photos which we'd like to share with you. Check them out below!
Leave a Comment