Vladimir Druzhinin Builds a New Guitar For GSI Featuring Some Design Improvements. See the Photos!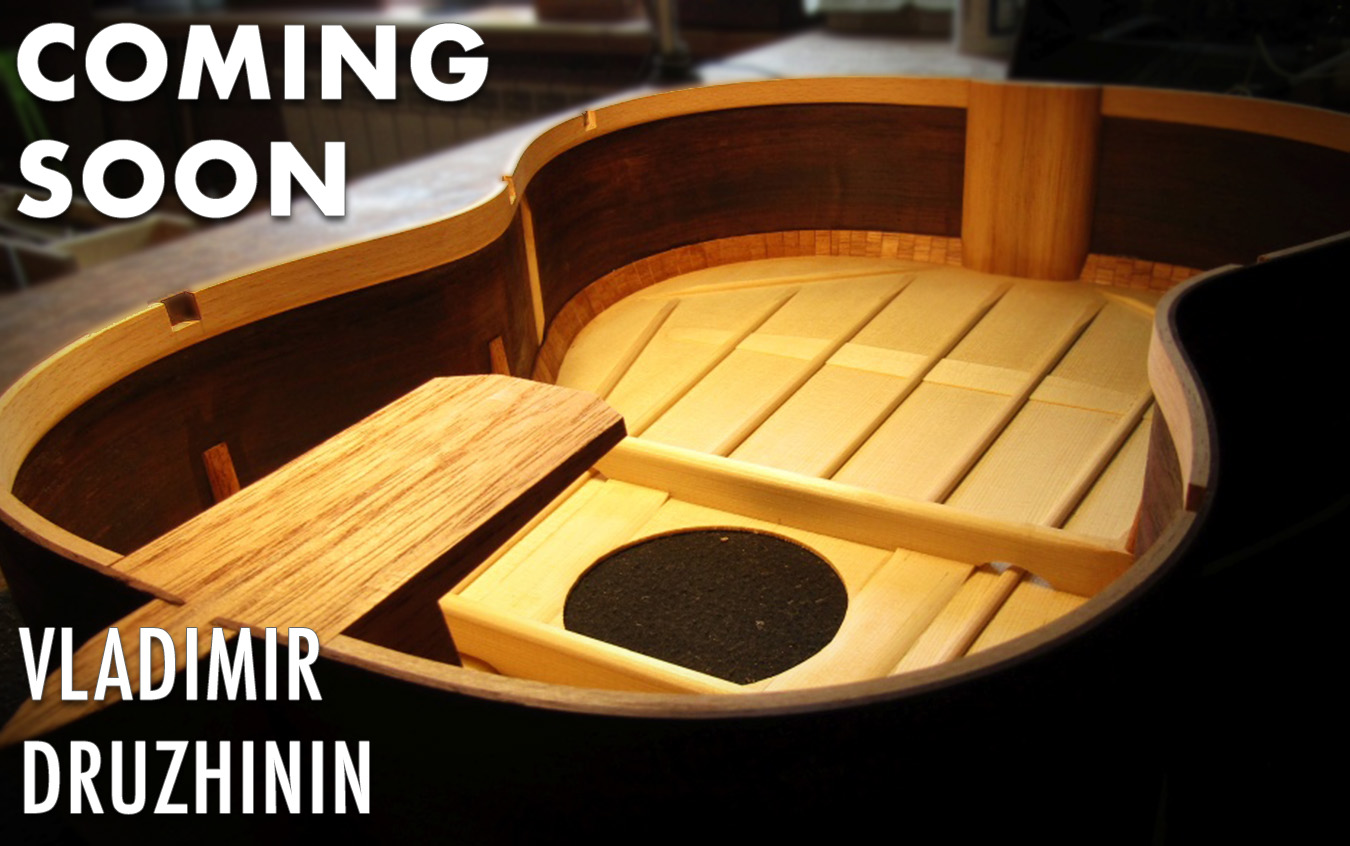 Vladimir Druzhinin has shared with us some beautiful sneak peek photos of our newest guitar. The guitar is already completed and will be available in our store very soon!
Vladimir told us that this guitar features the design which was invented by Vladimir's good friend and mentor, Timofey Tkach. It's based on the framework of the Classical Spanish School and continues the tradition of Manuel Ramirez by implementing the development of a symmetrical design of the top. Over the years, Vladimir has been discussing and sharing ideas with Timofey, and in 2022 he started applying Timofey's above-mentioned design in his instruments. The overall goal of these changes to the design is to improve the sound potential, but without sacrificing the natural timbre and color of the sound.
In the upcoming weeks, we're also planning on sharing the article written by Vladimir and Timofey which is going to describe in detail their guitar design. In the meantime, check out the sneak peek photos below!
Leave a Comment