Coming Soon: Youri Soroka's French walnut guitar built with locally grown woods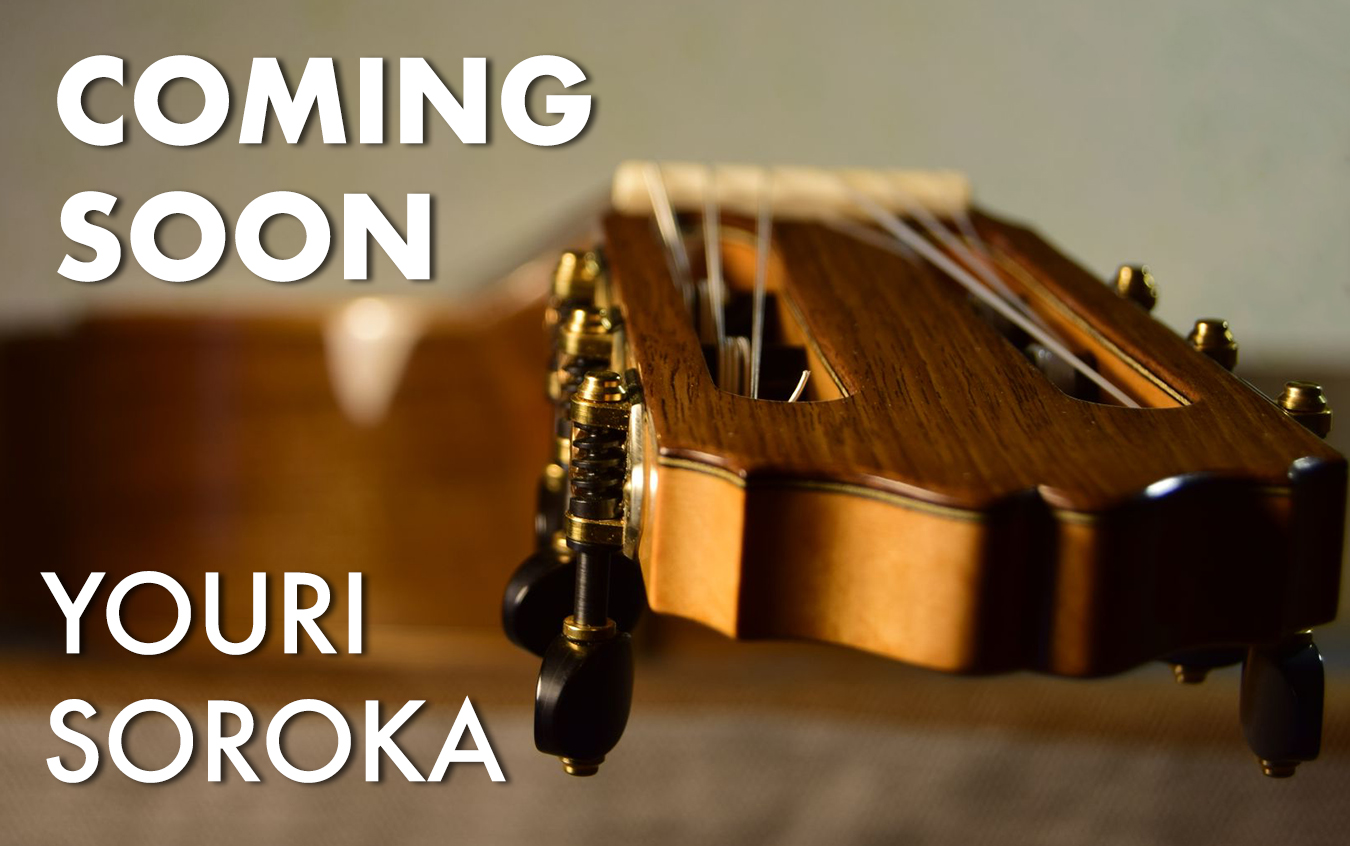 Youri Soroka's guitars have been very popular in our store. They find their new owners almost as quickly as they show up at GSI. Now, we're expecting another guitar made by Youri to arrive at GSI very soon! Youri has also shared with us some sneak peek photos of this new instrument. This new concert guitar is strongly influenced by Torres and Hauser heritage. It's also one of the "Local Wood Challenge" guitars, which prioritize the use of local materials, rather than exotic woods from far away. Youri says that this new guitar is very light (1160 grams in bare wood) with a low resonance (F) as well as great clarity and sustain. He also told us that the first string has an immediate attack and great balance. Overall, the sound is very malleable and very responsive to even subtle color changes giving a player a very expressive sound.
Youri shared with us the story how he acquired the wood used for this instrument: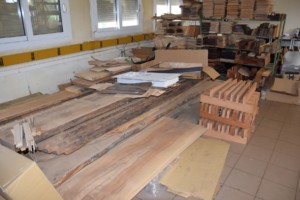 "Three or four years ago my father-in-law asked me to help him with picking up a workbench he found in a classified ad. We came to the meeting place, and found out that it was a big woodworking shop that looked abandoned. It belonged to the son of the late owner who was selling out all woodworking machines in order to sell the building afterwards. Previously, it was a pattern-maker shop, where they used to build wooden molds for different industries, and at some point in the 80's they were also building furniture.
While walking around all of the bandsaws, lathes, sanders and planers I found a big pile of wood. I asked the son of the owner if it was for sale, and he said that he wasn't thinking about selling it. He was going to chop it all to pieces and use it as a firewood. I told him that I was interested in buying it, so he called me on the following day with a price and we shook hands. It was about 4m3 of wood, many decades old. I found a lot of alder and walnut, as pattern makers use it to build molds, and also cherry, chestnut, ash, black walnut, and oak. When I told the seller that I was interested in using this local wood to build musical instruments, he loved the idea, and he said his father would have been happy to know that his wood was used for such a purpose.
For this new GSI guitar, Youri has selected a piece of French walnut for the back and sides, fingerboard, bridge, and the head plate. This walnut grew locally near the area where he lives – the area of Gerzat town, not far from the famous volcano Puy de Dôme in the Auvergne region. The wood has been air-dried for at least 3 decades. Youri says that this walnut is straight-grained and produces a very good sound. He also used cherry strips in the middle of the back to add some longitudinal strength for a brighter sound. Youri told us that in general European walnut is very strong transversally and pretty flexible lengthwise. Cherry, on the other hand, is bright sounding and strong lengthwise. He combined French walnut and cherry to obtain the sound he had in mind. He also used cherry for the binding. Interestingly, this cherry came from the same stock as the one he used for the guitar presented at the II Antonio Marin Montero Guitar Building Competition in Granada. The table is made of a piece of spruce that comes from the French Jura region. All internal bracing and reinforcements were also made of spruce. For the neck, Youri used a classy piece of old alder. 
Youri used a buffalo horn for the tie block inlay to complement the beautiful Scheller tuners with buffalo horn buttons and rollers.
We're very excited to see another of Youri's "Local Woods" guitars in our showroom. Check out the sneak peek gallery below and don't hesitate to reach out to us if you have any questions!
Leave a Comment