16-year-old Jack Davisson and His Sister, 14-year-old Elle Davisson, Record Their First Videos at GSI!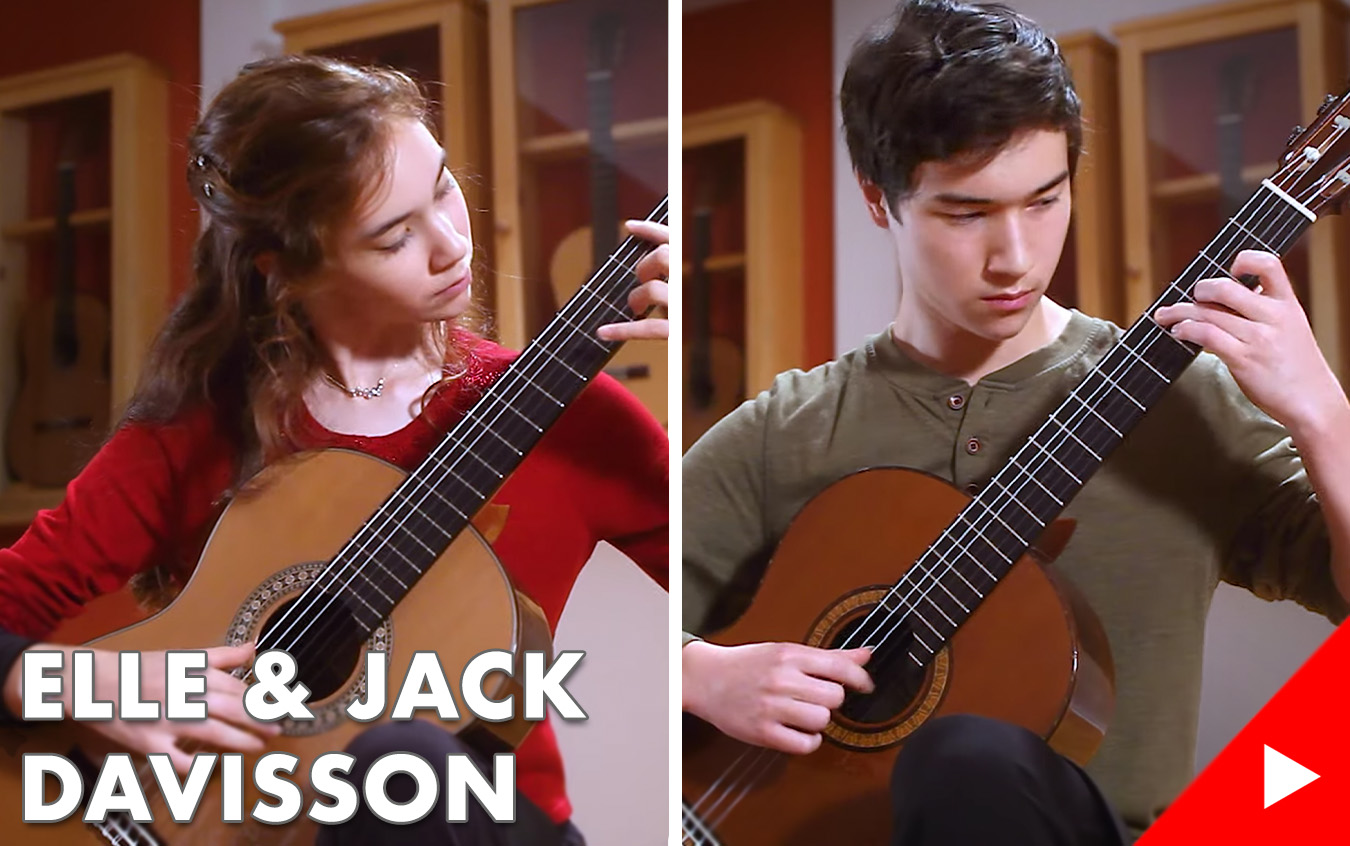 Recently, we had two new fantastic players recording in our showroom. Despite their young age, siblings Jack (16 y.o.) and Elle Davisson (14. y.o.) have already become D'Addario Artists and are performing the repertoire played by guitar virtuosos.
Jack and Elle Davisson are from Palo Alto, California, where they study at the California Conservatory of Music under the tutelage of Christopher Mallett. Since 2017, they've also been playing as a duo. Together, they won second prizes at the 2017 and 2018 GFA Small Ensemble Youth Competition.
As soloists, Jack and Elle have won many prizes in various prestigious classical guitar competitions across the country, including 1st place at the 2018 Columbus State University Guitar Competition, 1st place at the 2017 Indiana International Guitar Competition, 1st place at the 2017 Boston GuitarFest Competition, and 1st place at the 2016 and 2018 United States International Music Competition.
While at GSI, Jack recorded three pieces and Elle recorded four. Jack played Domenico Scarlatti's "Sonata, K53" (arr. Tengyue Zhang) on a 2022 Francisco Munoz Alba "Homenaje", "Torre Bermeja" from "12 Piezas características, Op. 92" by Isaac Albéniz (arr. Konrad Ragossnig) on a 1971 Jose Oribe "Calidad Suprema" (ex Angel Romero), and Roland Dyens' arrangement of John "Dizzy" Gillespie's "A Night In Tunisia" played on a 2018 Luis Fernandez de Cordoba.
Elle recorded four pieces in our showroom. She started with Heitor Villa-Lobos' "Étude No. 7" recorded on a 2021 Pavel Gavryushov. Next, she performed "Tarde", "Cantiga" and "Saltitante" from Sérgio Assad's "Seis Brevidades". She recorded this respectively on a 2020 Hermanos Camps "Torres", 2021 Lucas Martin, and 2022 Otto Vowinkel "2a".
Check out their videos below!
Leave a Comment