Seven New GSI Videos of Mircea Gogoncea - Our Former GSI Foundation Scholar.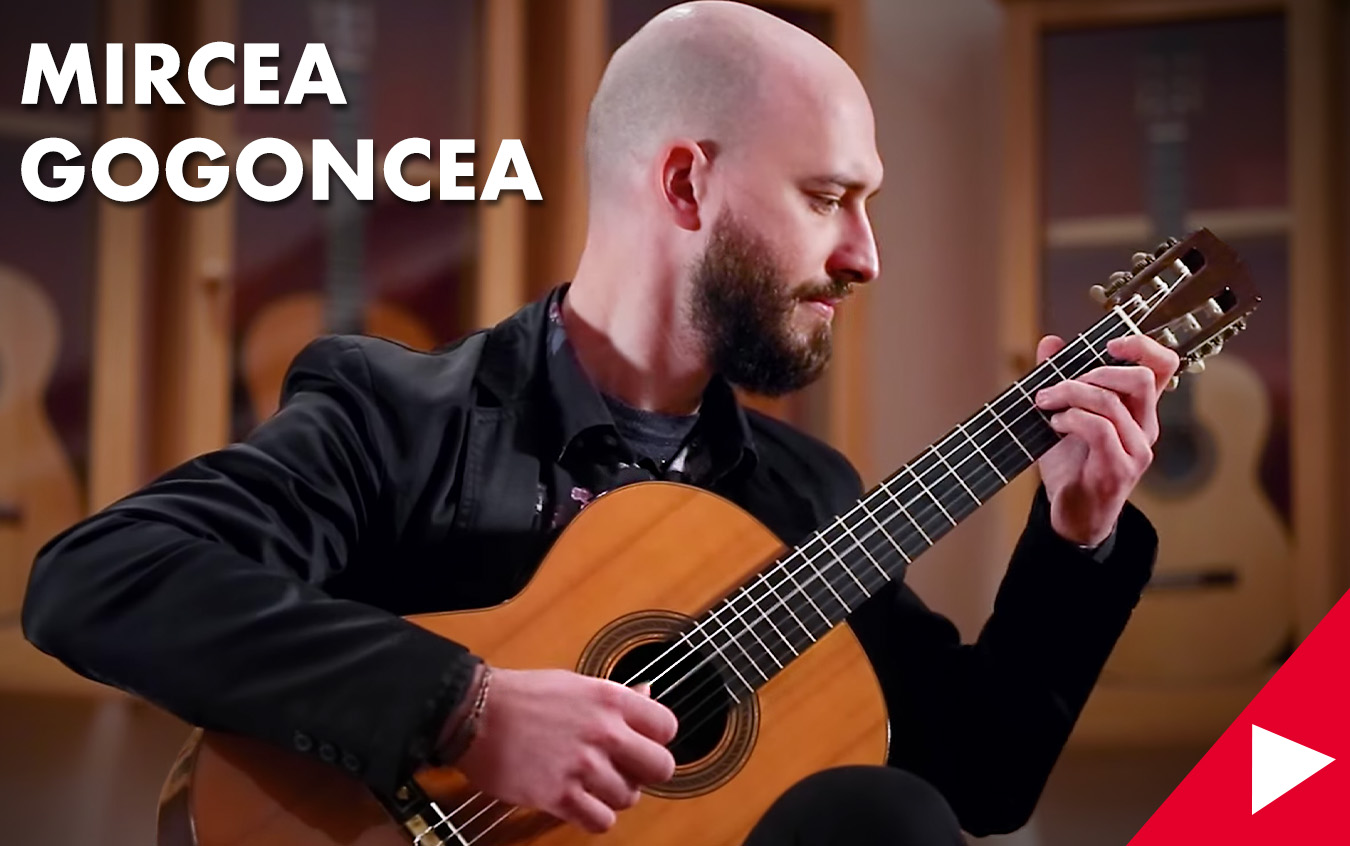 Los Angeles-based Romanian-German classical guitarist, Mircea Gogoncea, is back with seven new GSI videos. Mircea is not only a winner of over a hundred prizes in various prizes in music, but also a recipient of many prestigious scholarships, including the GSI Classical Guitar Scholarship which he received in 2020. Mircea holds a Doctor of Musical Arts degree from the USC Thornton School of Music in Los Angeles, an Advanced Diploma from the Royal Academy of Music in London, and the post-master's excellence program Konzertexamen of the Robert Schumann Academy in Düsseldorf, Germany.
Over the past few months, we've released seven new videos recorded by Mircea in our showroom. His set of videos starts with his performance of Stanley Myers' "Cavatina", which is a theme from the movie "The Deer Hunter". Mircea recorded this piece on a 2003 Andrea Tacchi "Omaggio a Francisco Simplicio" SP/SW.
The next two videos feature two movements from "Mariner's Tale" - a composition written by Mircea's wife, Ashley Lucero. Mircea recorded "Ballade" and "Toccata" for us from that suite. The guitars featured in these videos are a 2000 Sebastian Stenzel CD/IN and a 2004 Simon Marty SP/CSAR.
Mircea also managed to record for us the complete set of "6 Balkan Miniatures" by Dušan Bogdanović. We split these miniatures into two separate videos, even though Mircea practically performs them attacca (immediately, without breaks). The first three, "Jutarnje Kolo" (Morning Dance), "Zalopojka" (Lament), and "Vranjanka" were recorded by Mircea on a 2023 Jake Fuller "Purnell" SP/MP guitar. For Miniatures 4-6 titled "Makedonsko Kolo" (Macedonian Dance), "Siroko" (Wide Song), and "Sitni Vez" (Tiny-Knit Dance), Mircea used a 2012 Geza Burghardt "1943 Hauser" SP/MP.
In the sixth video, you can hear Mircea's interpretation of Manuel Barrueco's arrangement of "La Comparsa" from Ernesto Lecuona's "Danzas Afro-Cubanas". Mircea chose an excellent guitar for this piece, a 1930 Santos Hernandez SP/CSAR. This instrument truly sings when Mircea plays this piece.
The final video features a piece known by every violinist. It's Niccolò Paganini's famous "Capriccio No. 24" originally written for solo violin. Mircea recorded for us his own arrangement of this piece and played it on a 1998 Antonio Marin Montero SP/CSAR. Many violinists and guitarists perceive it as a technical challenge that should be performed as fast as possible, however not many musicians are able to bring out so many musical details as Mircea does.
Leave a Comment