A tribute to a master: the new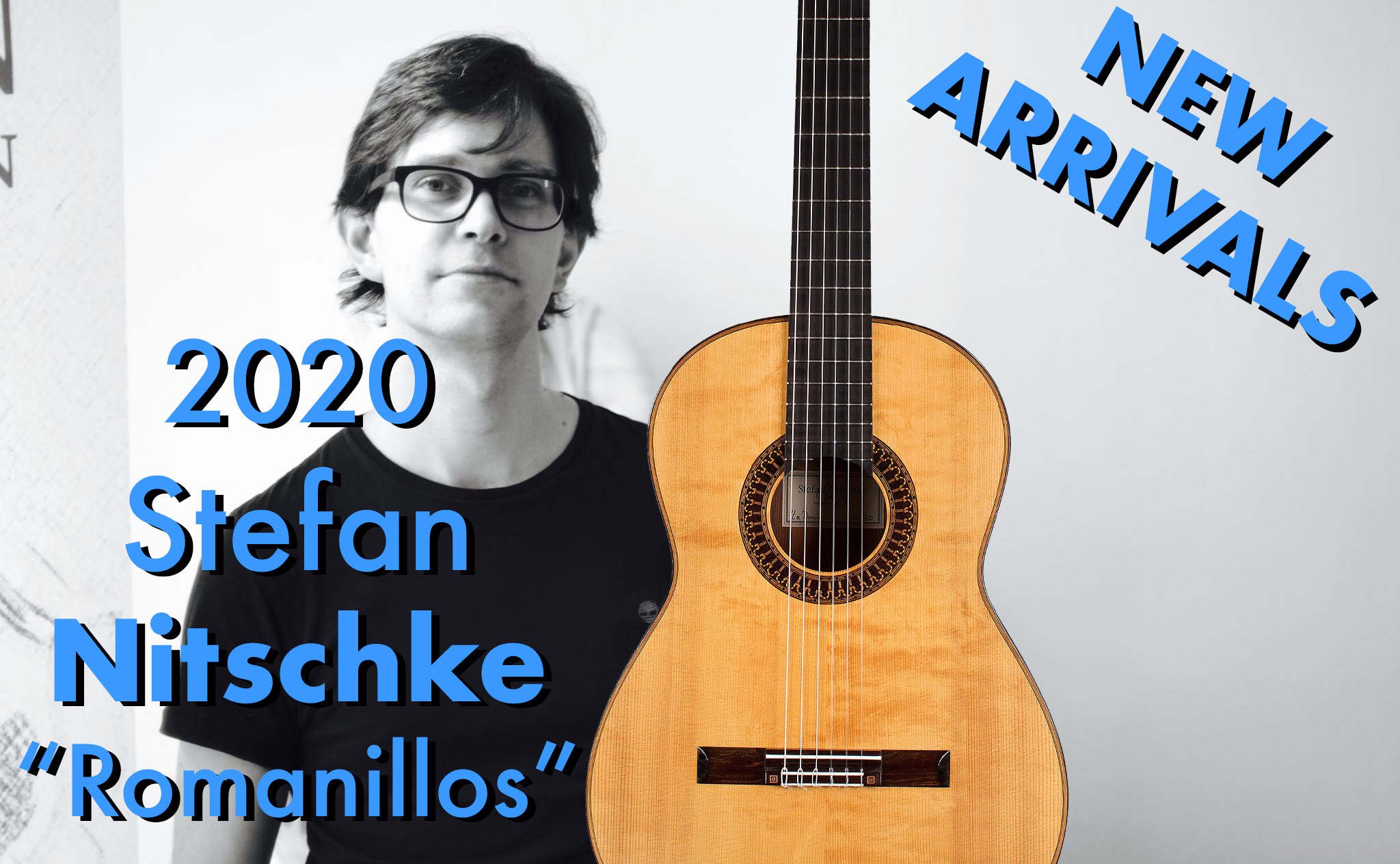 Michelangelo, arguably one of the greatest sculptors to have lived, said:
"Every block of stone has a statue inside it, and it is the task of the sculptor to discover it".
This quote describes the artistic process of creating a masterpiece by chipping away the rock carefully and diligently until the image reveals itself. Can this concept be applied to building instruments? A German luthier, Stefan Nitschke whose newest guitar has recently arrived at GSI said:
"…my greatest motivation to build guitars is the process: when the instrument emerges from the raw materials, and I can form the sound closer and closer to my personal ideal…"
Stefan Nitschke is a luthier whose passion is in the sound of the old masters of guitar building – in addition to his "Romanillos" model, he also builds tributes to Hermann Hauser I and Santos Hernandez. As Romanillos did, Stefan has named his current instrument just sent to us "La Daria". Stefan didn't build a copy of a specific instrument but rather was fascinated by Maestro Romanillos's work and built his guitar using elements of various Romanillos guitars that have caught Stefan's eye over the years. We can tell you after playing this instrument that it has similar attributes to older Romanillos guitars from the 1970s and 1980s. It has a loose, woody sound that has great warmth and clarity with focused, lyrical trebles and sturdy, clear basses. In terms of the aesthetics it features Romanillos' most iconic designs includiing the "Moorish" arch in the rosette mosaic, cathedral doorway head-shape, and inlay work details in the bridge and head. The structure in not a literal copy of Romanillos work either, but rather it captures the key aspects, such as the open harmonic bar system with the 4 struts beneath. Overall a great tribute to a legendary living maker.
Click here to check out this instrument in our store! 2020 Stefan Nitschke "Romanillos" SP/CSAR
Leave a Comment