Grammy Award-winning Guitarist and Composer, Andrew York, Featured on GFAtv.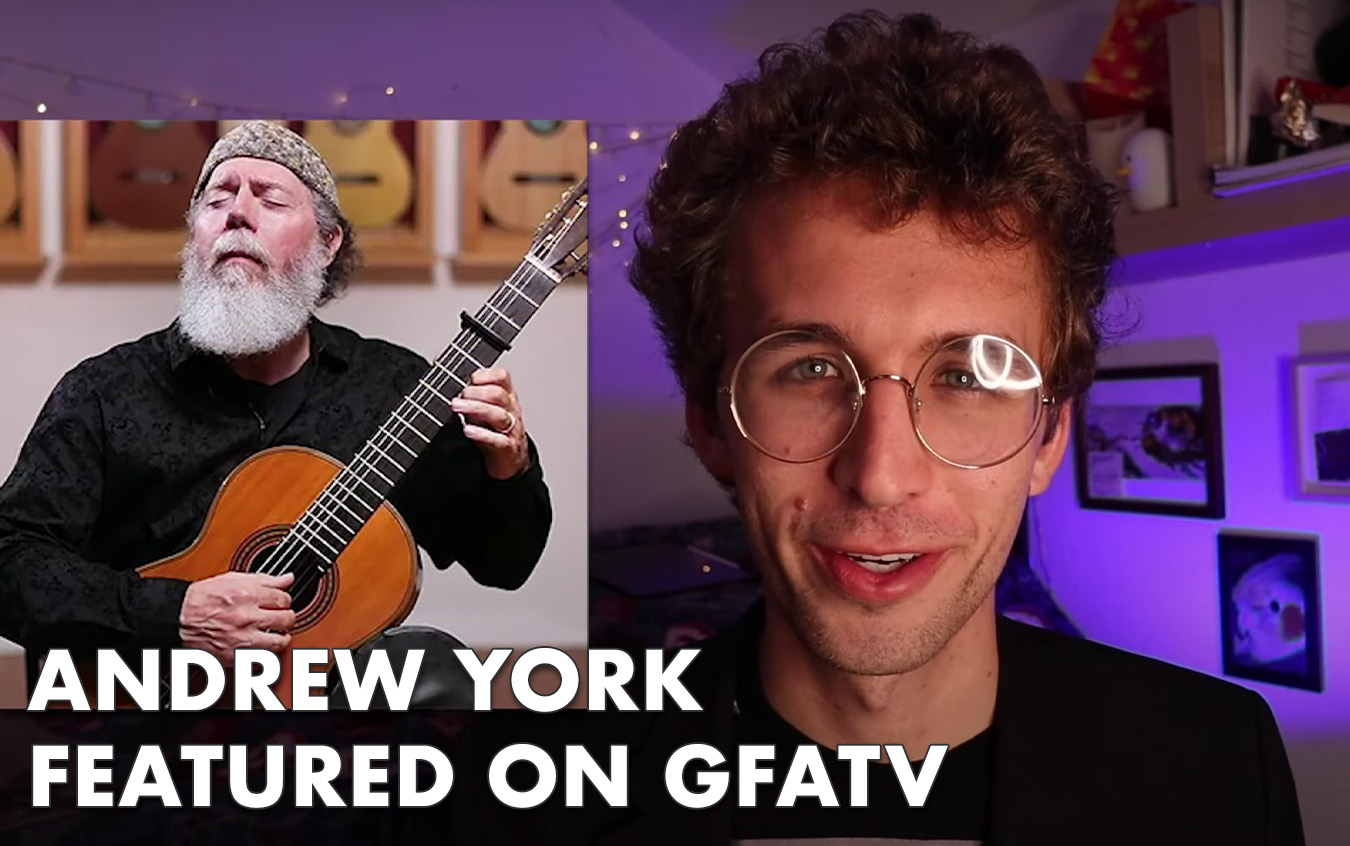 In the most recent brief episode of the GFAtv, the host, Xeno Muller II has introduced our good friend, Grammy Award-winning guitarist, and composer, Andrew York. You might already know Xeno from some of his GSI videos featured on our YouTube channel, particularly from his very fresh interpretation of the famous Roland Dyens' "Tango en Skäi" performed on a 2021 Masaki Sakurai "Special" CD/CSAR guitar.
If you have four minutes, check out Xeno's video on Andrew York below. You might learn some new interesting facts about Andrew and listen to samples of some of Andrew's tracks recorded by GSI.
Leave a Comment