Support Andrew York's World Premiere of a Composition Based on Themes of Tárrega Performed on Tárrega's Antonio de Torres!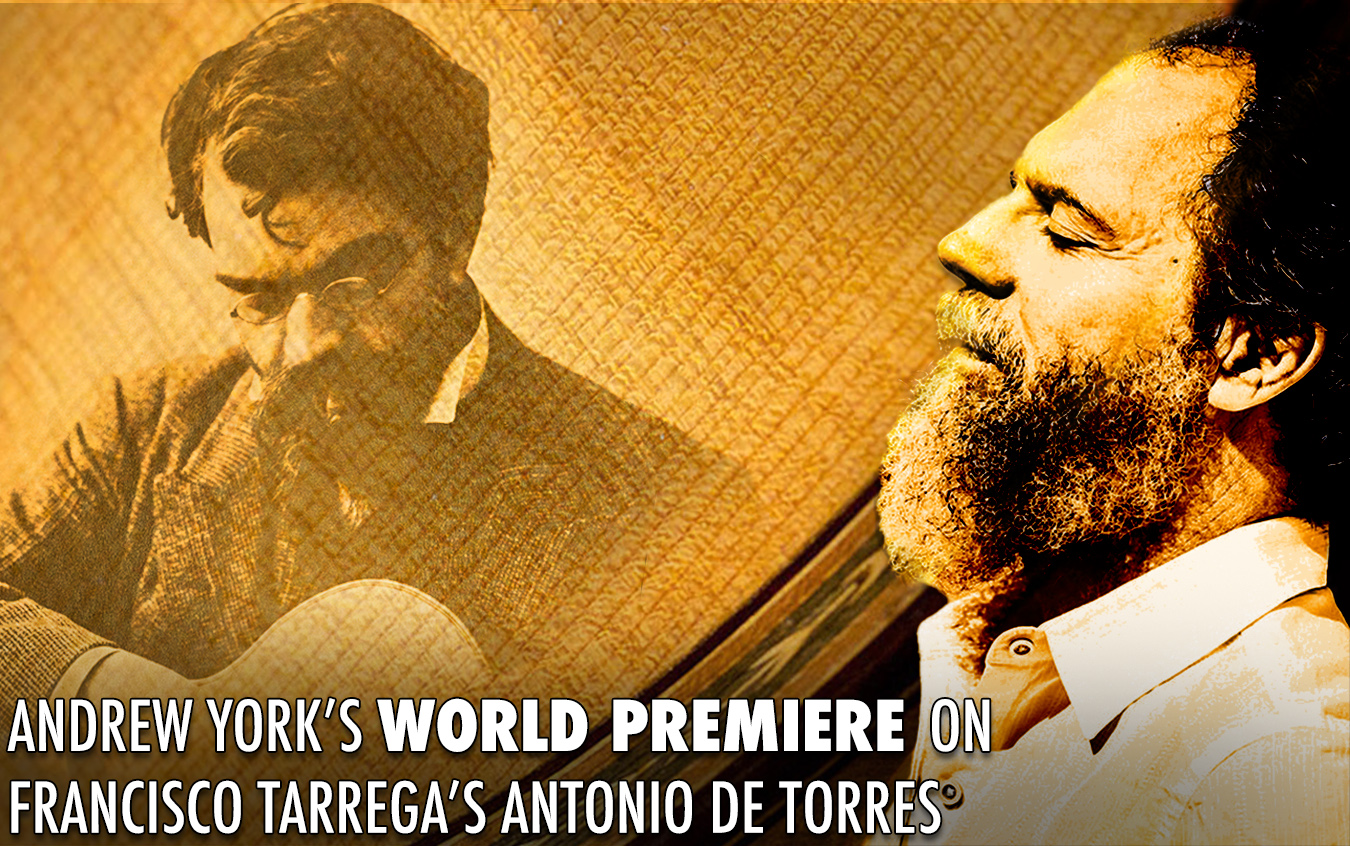 Guitar Salon International would like to invite you to be a part of a new project of great historical significance in the classical guitar world.
There aren't many guitars of similar importance as the 1883 Antonio de Torres SP/MP previously owned by the great Spanish composer, Francisco Tárrega. Tárrega, who is also commonly known as the father of modern classical guitar technique, owned three guitars in his lifetime built by Antonio de Torres, who is himself considered the father of the modern classical guitar in the form of we know it today.
GSI is currently the home to the second instrument, numbered #49 from Torres' "Second epoch." After Tárrega's death in 1909, "SE 49" would be the last of the 3 Torres to be sold by his family, in 1944. This guitar, in its present state, is in excellent, concert-ready condition.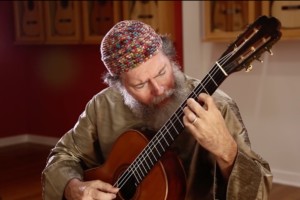 We're very proud and honored to have this guitar in our collection here at GSI. As guitar lovers, we know that it is our duty to demonstrate, film, and showcase hoping to do justice to its legacy as one of the foundational instruments in the history of classical guitar.
Our first project involves GRAMMY-winning classical guitarist and composer, Andrew York. We contacted him and asked him if he'd like to accept a commission to write a piece based on themes of Tárrega, and he accepted! Andrew is putting the finishing touches on the piece and will be coming to the Guitar Salon International showroom to premiere this new piece, performing it on Tárrega's second Torres, SE 49. We will record high-quality audio and video of this for an upcoming release. For this commission, we are inviting all of you to make a small contribution to help fund the commission, with some great perks in return!
Those who support this project will receive:
1. Give $250 or more – You'll also receive an autographed copy of the score and all bonuses listed below.
2. Give $100 – $249 – Your name or the name of your organization will be added at the end credits of the video as a supporter of this project. You'll also receive all bonuses listed below.
3. Give $51 – $99 – Your name will be added to the description of the video on YouTube as a supporter of this project. You'll also receive all bonuses listed below.
4. Give $1 – $50 – Your name will be added to the article about this video on the GSI website.
UPDATE: THE DEADLINE TO DONATE HAS BEEN EXTENDED TO JUNE 18TH, 2021
If we manage to raise more than $3,000, 75% of the additional funds raised above the goal amount will go to the GSI Foundation to help fund music education in public schools and the remaining 25% will go directly to support the composer.