Andrew York Starts His First European Tour in Two Years, from Liechtenstein to Denmark. Final Stop in Rome in May will include a Concert on an 1888 Antonio De Torres Guitar from GSI!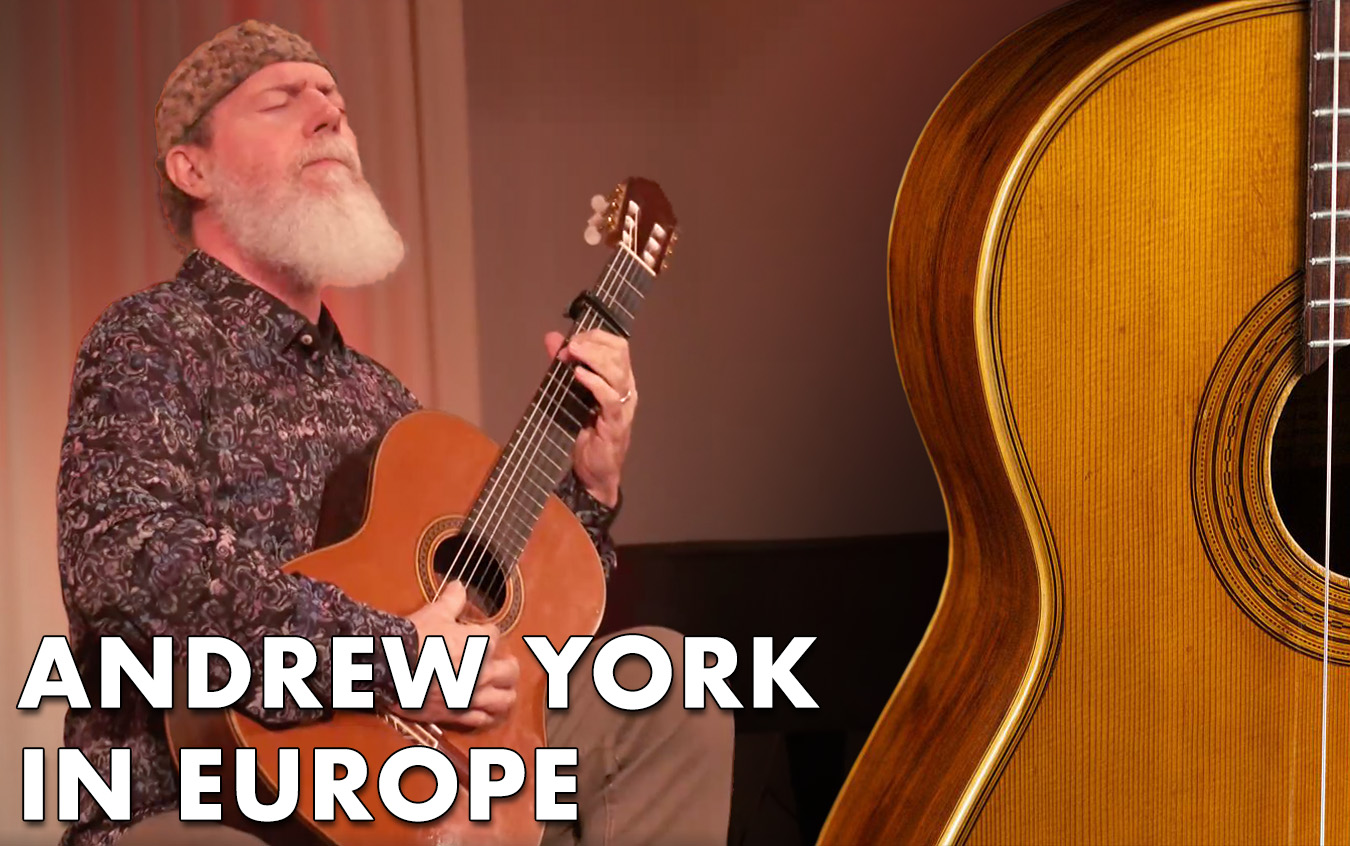 After a two-year break caused by the COVID-19 pandemic, Grammy Award-winning guitarist, and a good friend of GSI, Andrew York, is finally back on the stage with live concerts. Andrew has already begun his first European tour, but shortly before flying overseas, Andrew stopped by Virginia to visit his mom, Bernice, who is 97 years old! After that visit, Andrew's tour started with a concert in Deggendorf, Germany where he also gave an interview for Bayern television. They also filmed the first half of the concert and will air it soon on their TV channel in Germany.
Andrew says:
"...It was an emotional experience for me to share my music with a live audience again, to play directly to a room full of souls that are actually there with me!"
Andrew's next stops in his European tour include Austria, Liechtenstein, Denmark, more concerts in Germany, and then finally the concert co-sponsored by GSI at the Roma Expo Guitars. In Rome, Italy, Andrew will meet with the GSI president, David Collett, and will be reunited with an 1888 Antonio de Torres "La Italica" SP/CSAR guitar. You might know this guitar very well from Andrew's GSI recordings made on this instrument. On May 21, 2022, Andrew will perform his entire concert in Rome on this guitar, so if you'd like to hear him play on this beautiful instrument visit the website of the Roma Expo Guitars and get your tickets.
We've received a few photos from Andrew. Check them out below. You'll also find there a video of Andrew performing on an 1888 Antonio de Torres "La Italica" SP/CSAR guitar.
Leave a Comment