Andrew York Plays "Sherry's Waltz" In His Newest Video!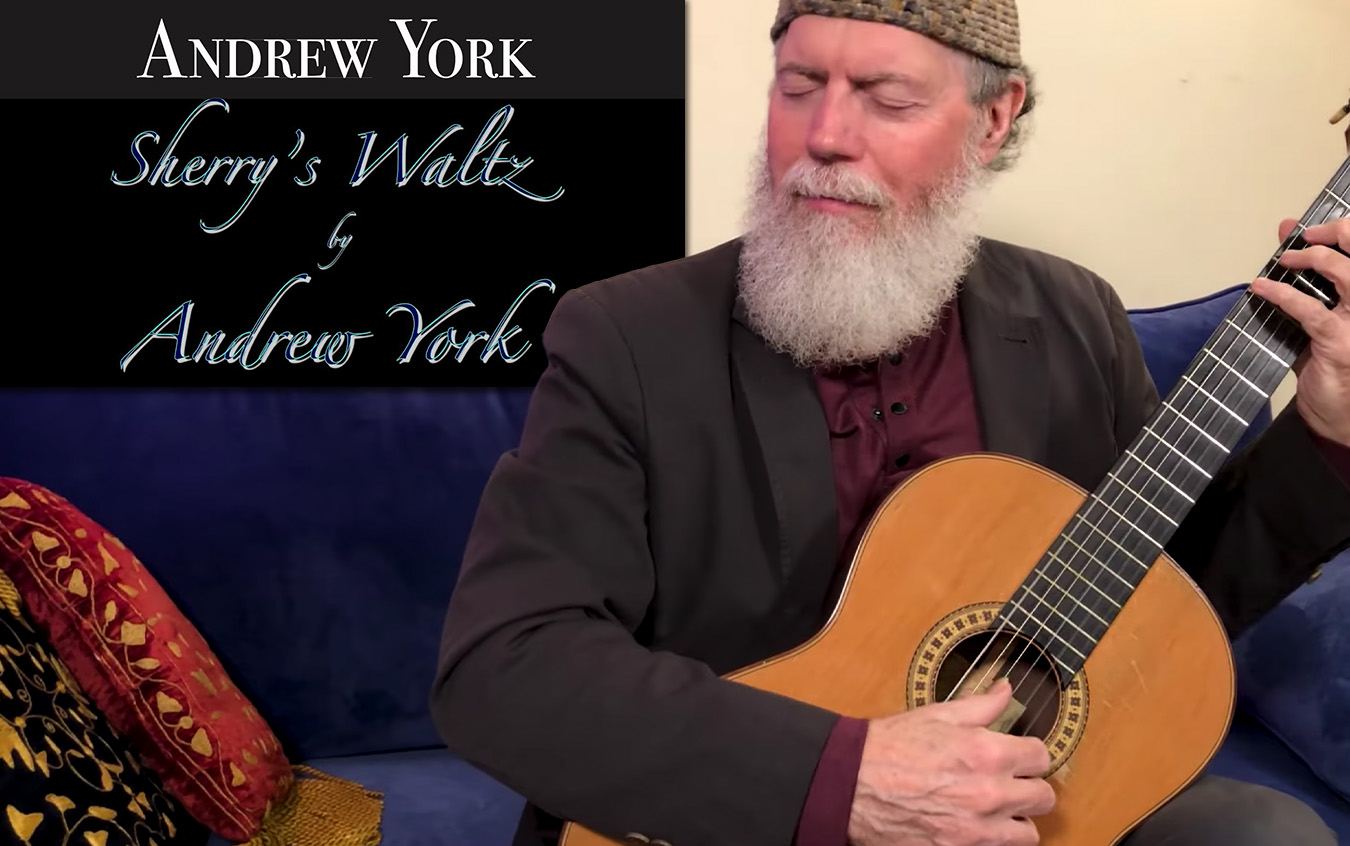 Our good friend, Andrew York, has recently published a new video! This time, we have a chance to hear Andrew playing a short piece titled "Sherry's Waltz" from the collection of "Eight Discernments". This book contains easy student pieces that Andrew wrote in the late 1980s in Los Angeles, and in the early 1990s in London. With this piece, Andrew wanted to compose student-level pieces that would be a great alternative to the large block of 19th-century entry-level pieces.
In the video below, Andrew is playing on the same 1990 Eric Sahlin guitar which he originally used in his 1994 album, "Denouement". If you like "Sherry's Waltz", sheet music is available on Andrew's website.
Leave a Comment