Andy Culpepper Shares Photos of Latest Creation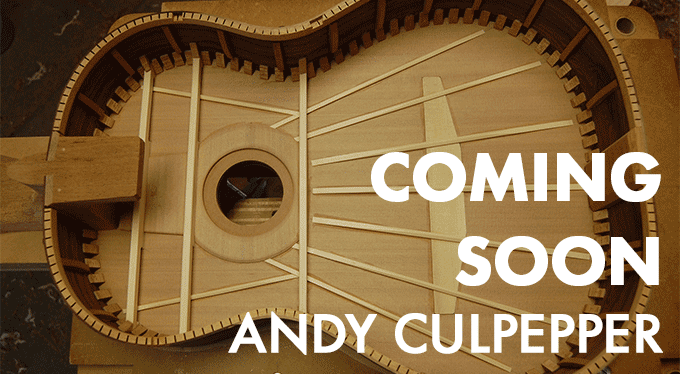 A new guitar is arriving to our showroom soon, and this one features a cedar top and Amazon rosewood back and sides straight from the working hands of Andy Culpepper in New York.
We enjoy showcasing Andy's work as he is a very talented builder (just look at his tonewood selection, especially the figured rosewood for the back as well as his detailed craftsmanship!). Further, Andy used a master-grade cedar top that is 20 years old and was in possession of his mentor Richard Cogger – who himself studied under Ervin Somogyi, Kenny Hill and Jeffrey Elliott – before passing it on to Andy. As Andy says, Cogger only built about 25 guitars during his career but was highly interested in the theoretical aspects of luthiery.
See Andy Culpepper's latest creation below and just why we think his eye for selection of materials is superb!
Leave a Comment