Ariel Ameijenda Builds a New Guitar for GSI. See the Sneak Peek Photos!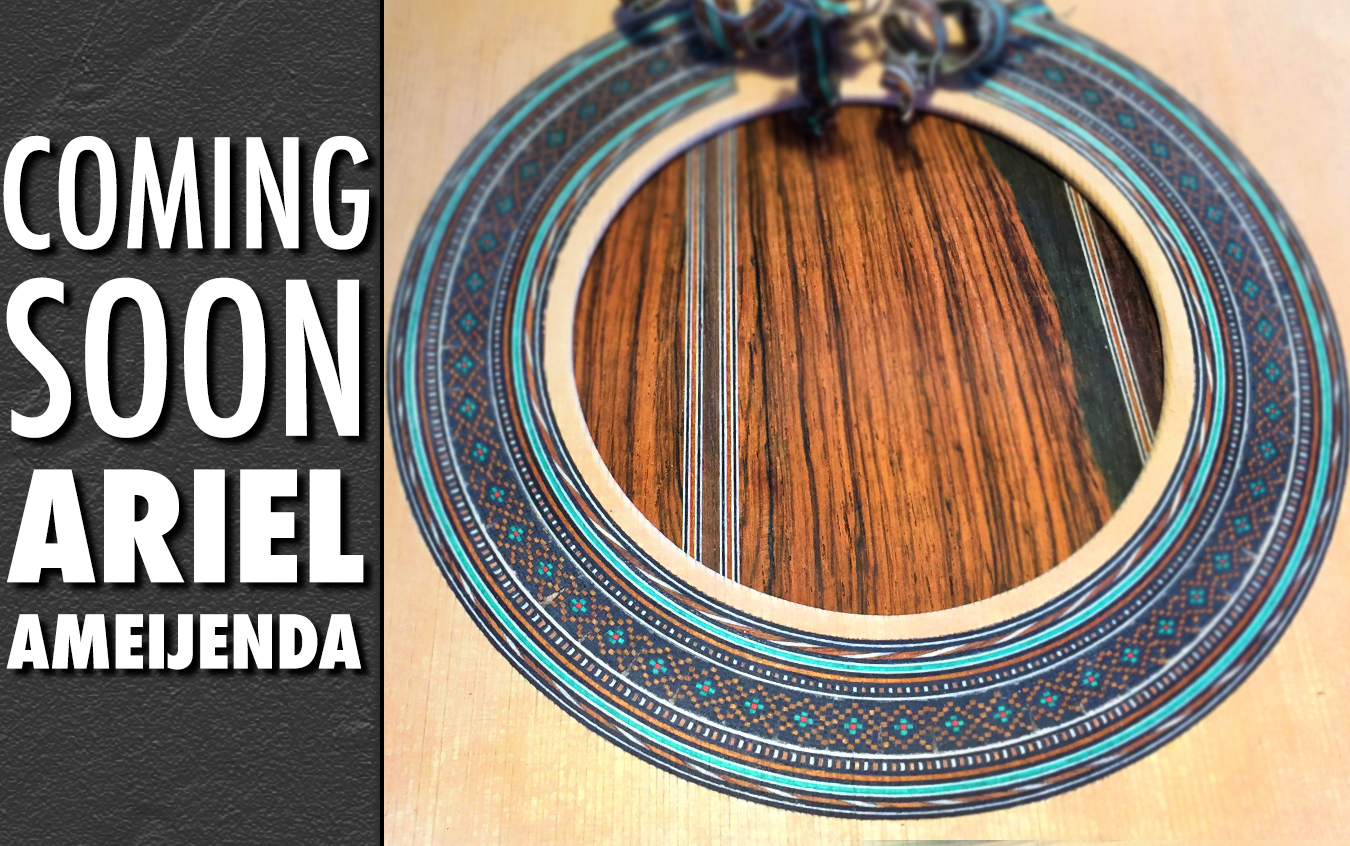 Our good friend and Uruguayan luthier, Ariel Ameijenda, has sent us some new photos of his newest guitar he is building for us. The guitar is still at the early stages of the building process, but we can already tell that it's going to be a beautiful instrument!
For those of you who don't know, Ariel Ameijenda is a second-generation luthier in Uruguay – his father, Manuel Ameijenda, was an extremely well-respected maker who learned his craft from Juan Carlos Santurion, a pupil of Ignacio Fleta. Ariel learned his craft early in his life as a young apprentice of his father and has been working as a luthier since 1970s.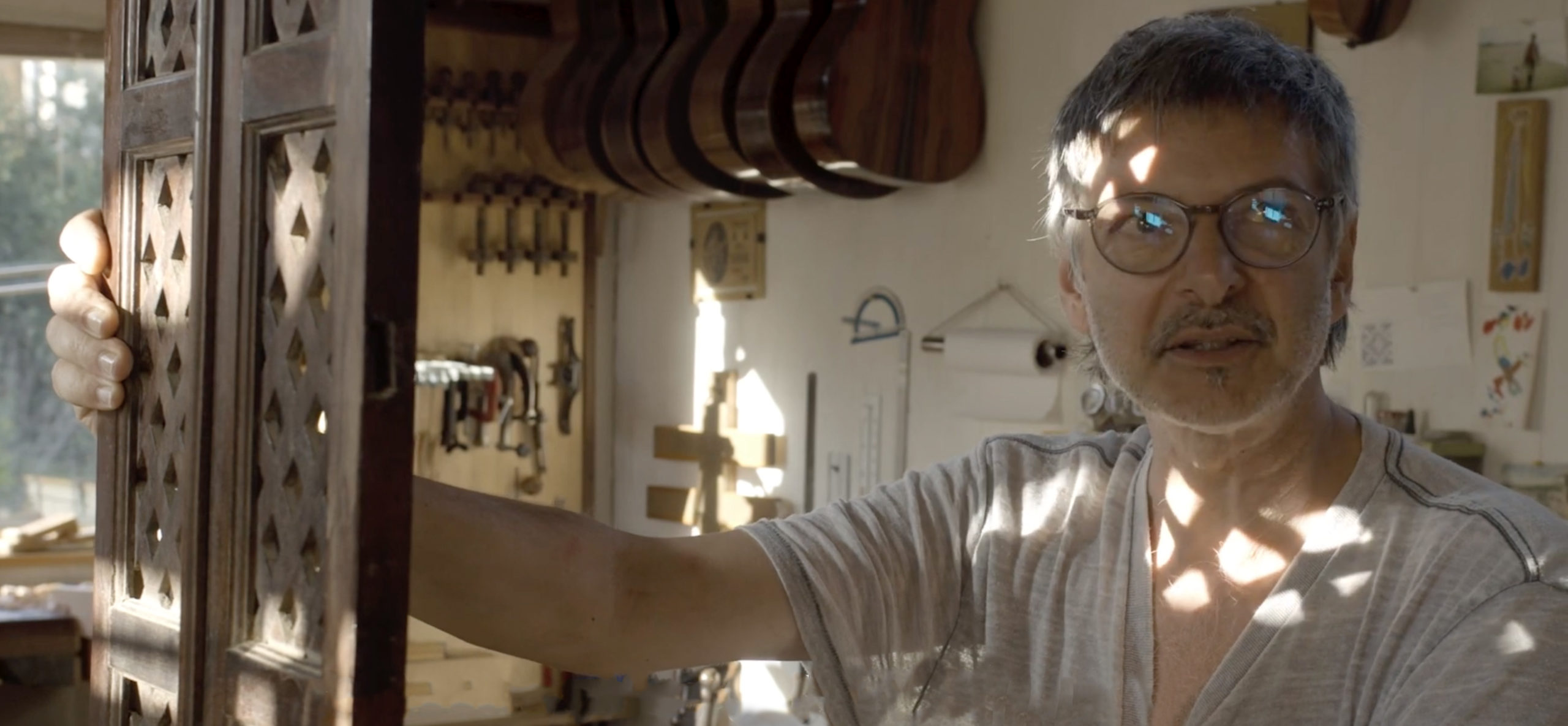 The last guitar we received from Ariel was the "Confession" guitar. It is named after the fact that Ariel build it from an ancient wood that was salvaged from an old confessional.
Contrary to the "Confession" guitar, this time Ariel combined two different types of woods in the 4-piece back. The middle pieces are CSA rosewood and they come from the confessional and the outer pieces are made of Indian rosewood. The CSA rosewood from the confessional is also used for the bridge and head veneer. The guitar has a cedar top with a strikingly beautiful rosette with elements made of turquoise-dyed wood.
Ariel's keen ability to find beautiful materials and match them with an elegant design is clearly visible in his newest guitar. Thanks to Ariel for these photos. We're excited to see this new guitar in our showroom.
If you would like to learn more about Ariel Ameijenda, please click here!
Leave a Comment