Ariel Ameijenda Builds a New Guitar to Commemorate his Father's 100th Birthday.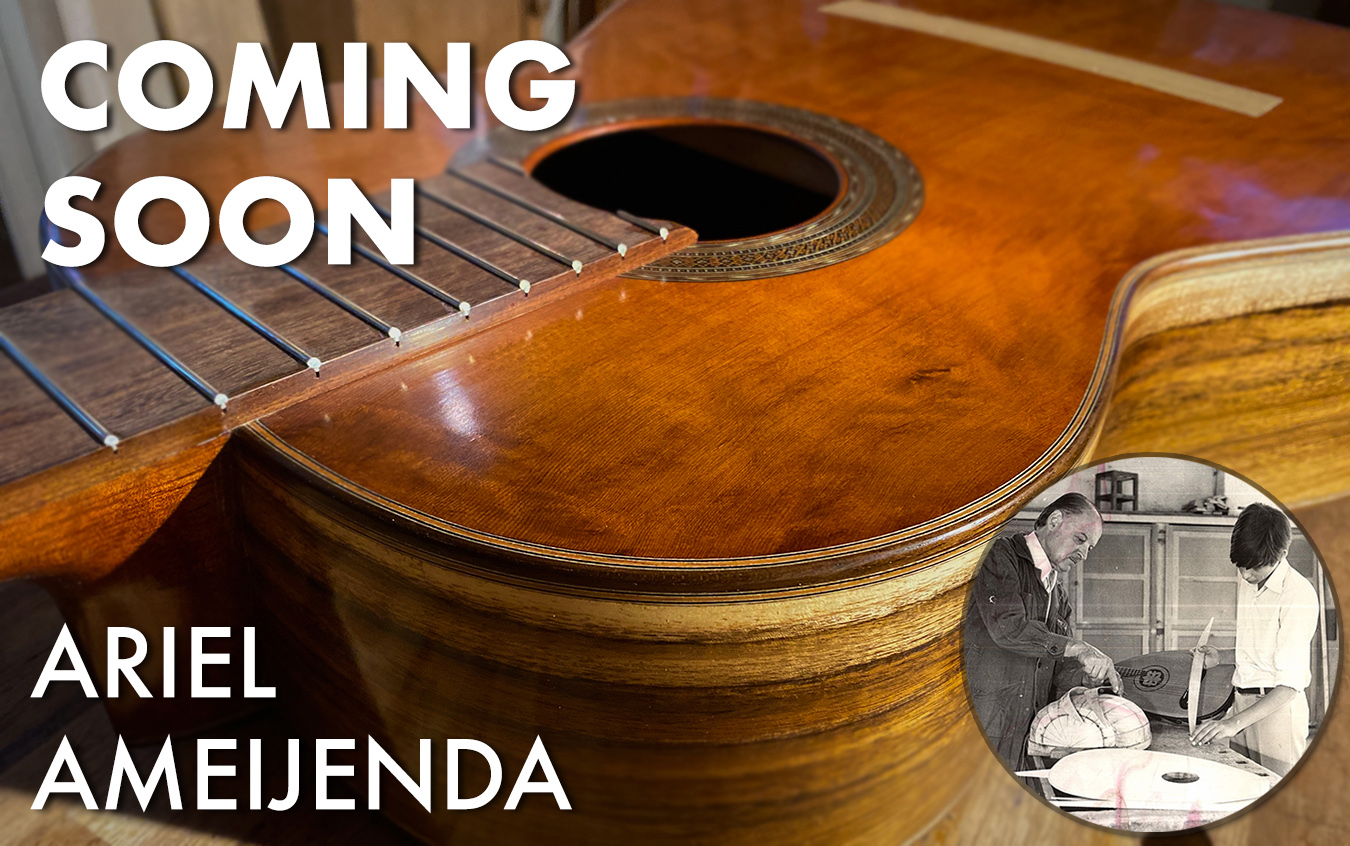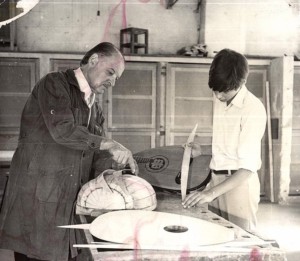 Uruguayan luthier, Ariel Ameijenda, has shared with us photos of his new guitar which he's building for us. This instrument is going to be quite special as it's commemorating the 100th birthday of Ariel's father, Manuel Ameijenda. 
Manuel Ameijenda had never pushed Ariel to follow his profession and become a luthier. He had always repeated: "Do whatever you like but do it the best you can," and "Every day you have something to learn. The day you think you have nothing to learn, that day you're over." His teachings and approach to life turned out to be very influential in Ariel's daily life. These philosophies played a vital role in leading Ariel towards following his dad's profession.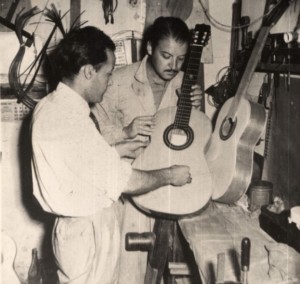 To commemorate his father's 100th birthday, Ariel decided to build a guitar that would honor his father's life. Ariel told us that he didn't want to copy one of his father's guitars, nor his style. Manuel had always said to respect and learn from other masters, but to be authentic and find one's own way at the end. Therefore, Ariel decided to make a tribute by selecting timbers exclusively grown in his father's beloved South America. When Ariel was young, Manuel used to take him camping in the wilderness, where he taught him how to recognize various species of plants and birds. According to Ariel, his father was most likely the first maker in the area to use Acacia Melanoxylon grown in Uruguay for the back and sides, as well as for lute ribs. Manuel was also firmly convinced Alerce wood is one of the best choices for soundboards of concert guitars. In fact, he used this very wood in his most famous guitars.
Our new Ariel Ameijenda's "Centenary" guitar features an Alerce soundboard chosen from one of Manuel's best remaining stock. For the back and sides, Ariel picked Uruguayan Blackwood. The bridge and the head plate are made of CSA rosewood salvaged from the old confessional, best-known thanks to Ariel's "Confessional" instruments. The neck is made of Cuban mahogany (salvaged from a window panel of a 19th-century house in Montevideo) with Argentinian Guayacán wood used for the fingerboard.
This is the very first time when Ariel used this combination of woods for a guitar. We're very excited to see the results! In the meantime, check out the sneak peek photos below.
Leave a Comment