Ariel Ameijenda Builds His Last Guitar From the Stock Of Alerce Wood That Belonged To His Father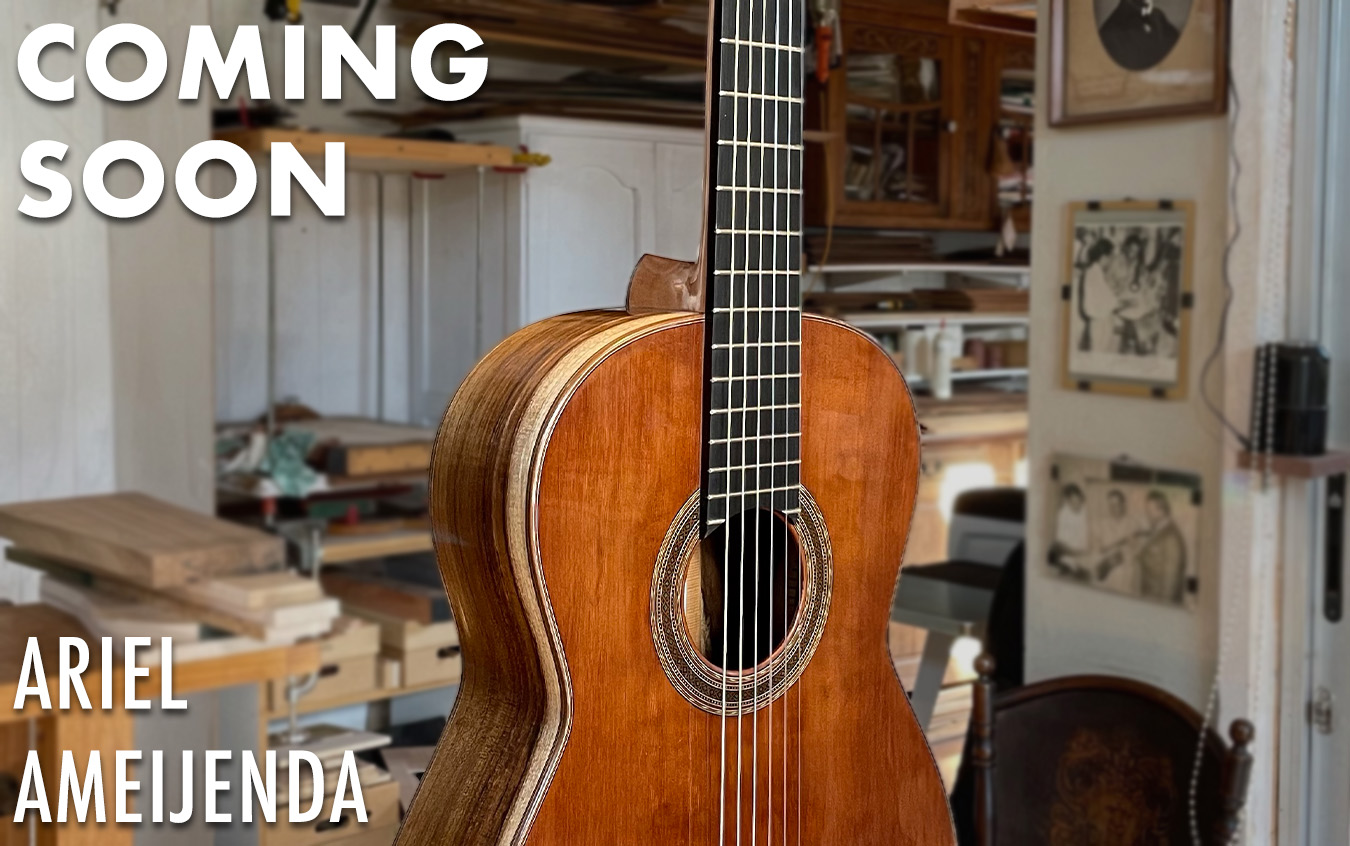 The "Alerce" (Larch) wood used by Uruguayan maker, Ariel Ameijenda, has been in his family's possession for decades and Ariel has been waiting for the prime moment of this wood to use it. It was originally bought by Ariel's father, Manual Ameijenda, in 1957. Manuel built several guitars with this wood and considered it ideal to use for soundboards due to its very tight grains. This particular stock that has been passed on from Manuel to Ariel Ameijenda is quite old - Ariel counted at least 360 years of growth. It has also been extremely well-aged. We've already featured a few guitars made with this special wood in our store, however, each stock is not infinite, and now, Ariel is working on his last guitar made from the Alerce wood from this stock.
These soundboards give quite a unique sound. They have some of the warmth and deeper resonance found in cedar, yet combined with the extreme clarity and balance normally found in spruce.
Check out the sneak peek photos of Ariel's next guitar below, and don't hesitate to reach out to us with questions!
Leave a Comment