Ash wood… On a guitar? You bet! See what Annette Stephany has in the works!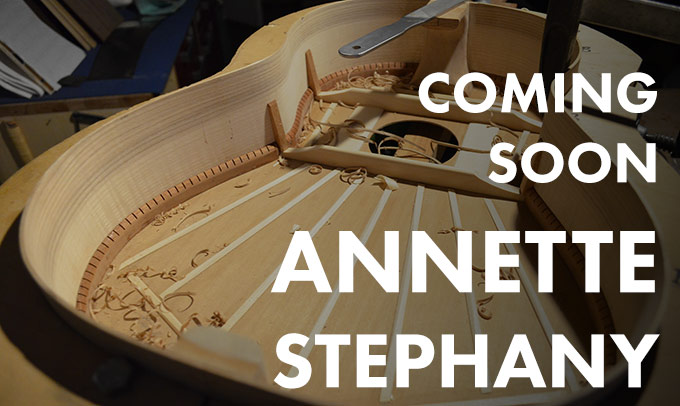 German luthier Annette Stephany will soon be sending us her latest guitar. This will be a Cedar-top guitar with a twist – the back and sides will be made with Ash – our first of this kind from any maker, and we're excited. The guitar is expected to arrive to our showroom sometime next month but for now you can check out some photos of it being built.
The back and sides are bi-colored European flamed ash, which Annette feels will make for a fantastic sounding (and looking) instrument. She bound the top and back with rosewood bindings, and used rosewood for the bridge as well since she likes how it compliments the top, back, and sides that make up the majority of the guitar. The guitar is looking great, and we're really looking forward to hearing how it sounds, so stay posted for news of its arrival.
As always, you'll see it on our New Arrivals page later next month. You can always request a recording of it done by one us on SoundCloud, and if it's here long enough we might even be able to record a video of it where you'll be able to hear it on our YouTube Channel.