Brazilian Guitarist and Composer, Douglas Lora, Records Four Videos At GSI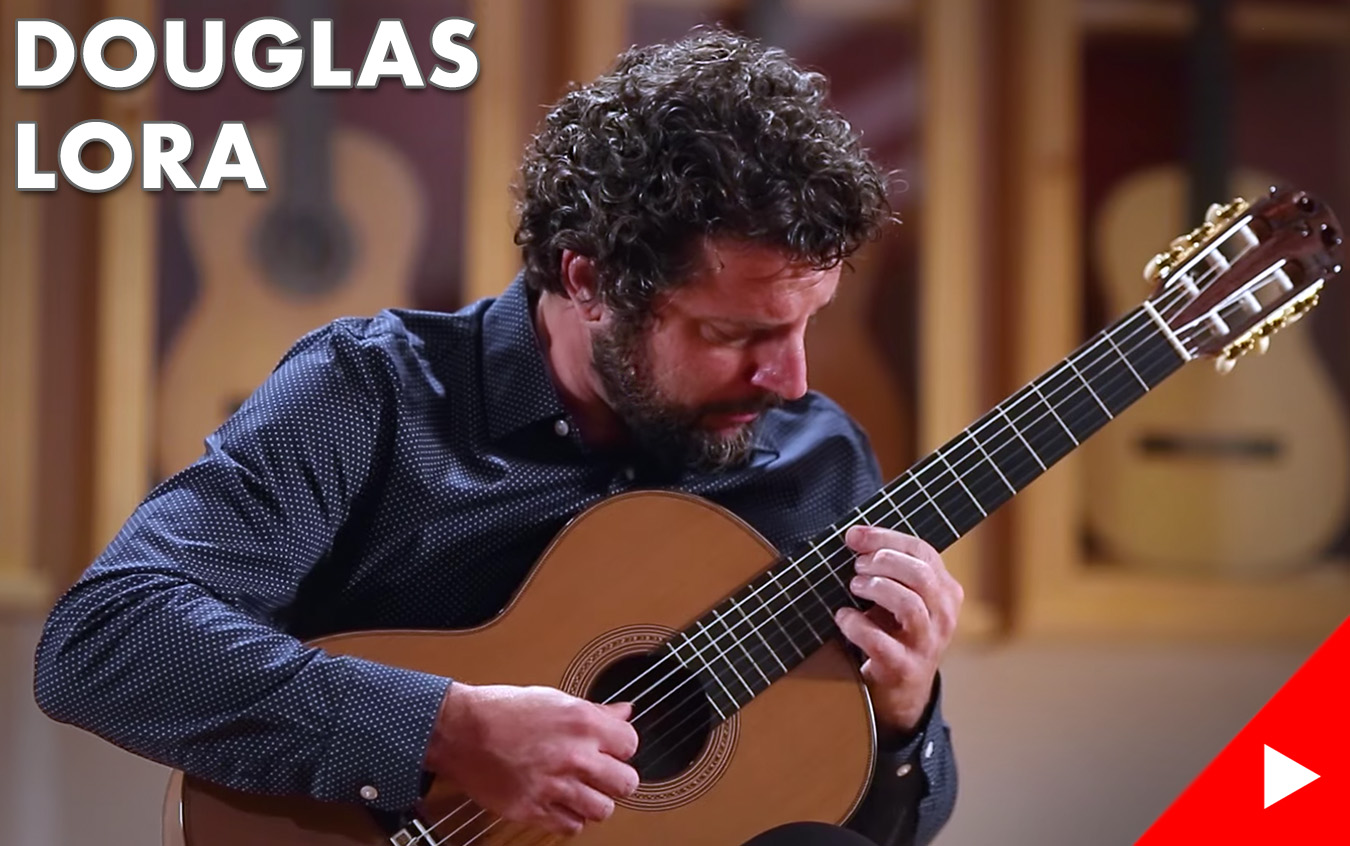 Brazilian guitarist and composer, Douglas Lora, has visited GSI and recorded his first four videos in our showroom. Douglas currently lives in Los Angeles where he's pursuing his doctorate degree at the USC Thornton School of Music.
Douglas is a very versatile player. His repertoire often balances between classical, Brazilian, and popular music. Many of you might also know him from the Brasil Guitar Duo, in which he performed together with Joao Luiz for more than fifteen years. Douglas has collaborated with many great artists such as Paquito d'Rivera, Marco Pereira, Jovino Santos Neto, Ney Rosauro, Marina Piccinini. He also performs traditional Brazilian music together with his brother, percussionist Alexandre Lora.
During his first visit to GSI, Douglas recorded four videos. His recording session started with two compositions by Brazilian composer, Anibal Augusto Sardinha known as Garoto. Garoto's "Choro Triste No. 1" was recorded by Douglas on a 2007 Amalio Burguet "AB" CD/CSAR guitar. It's a Madrid-style instrument with a double back and double sides for improved focus and projection of the sound. For Garoto's "Jorge Do Fusa", Douglas picked a 2000 Henner Hagenlocher SP/CSAR guitar. It's a quite powerful guitar with a rich, textured quality of tone and thick basses.
Douglas finished his recording session with two of his own compositions - "Pardon" recorded on a 2011 Oscar Trezzini SP/CSAR, and "Quase Um Tango" played on a 1999 Jose Ramirez "1a Tradicional". This 2011 Oscar Trezzini guitar has a superb sound with clarity and plenty of power. On the other hand, a 1999 Jose Ramirez guitar has all the color and warmth very characteristic of guitars made in the Jose Ramirez workshop. Check out Douglas' videos below!
Leave a Comment