British Luthier, Jake Fuller "Purnell", Transforms a Piano Into a Classical Guitar.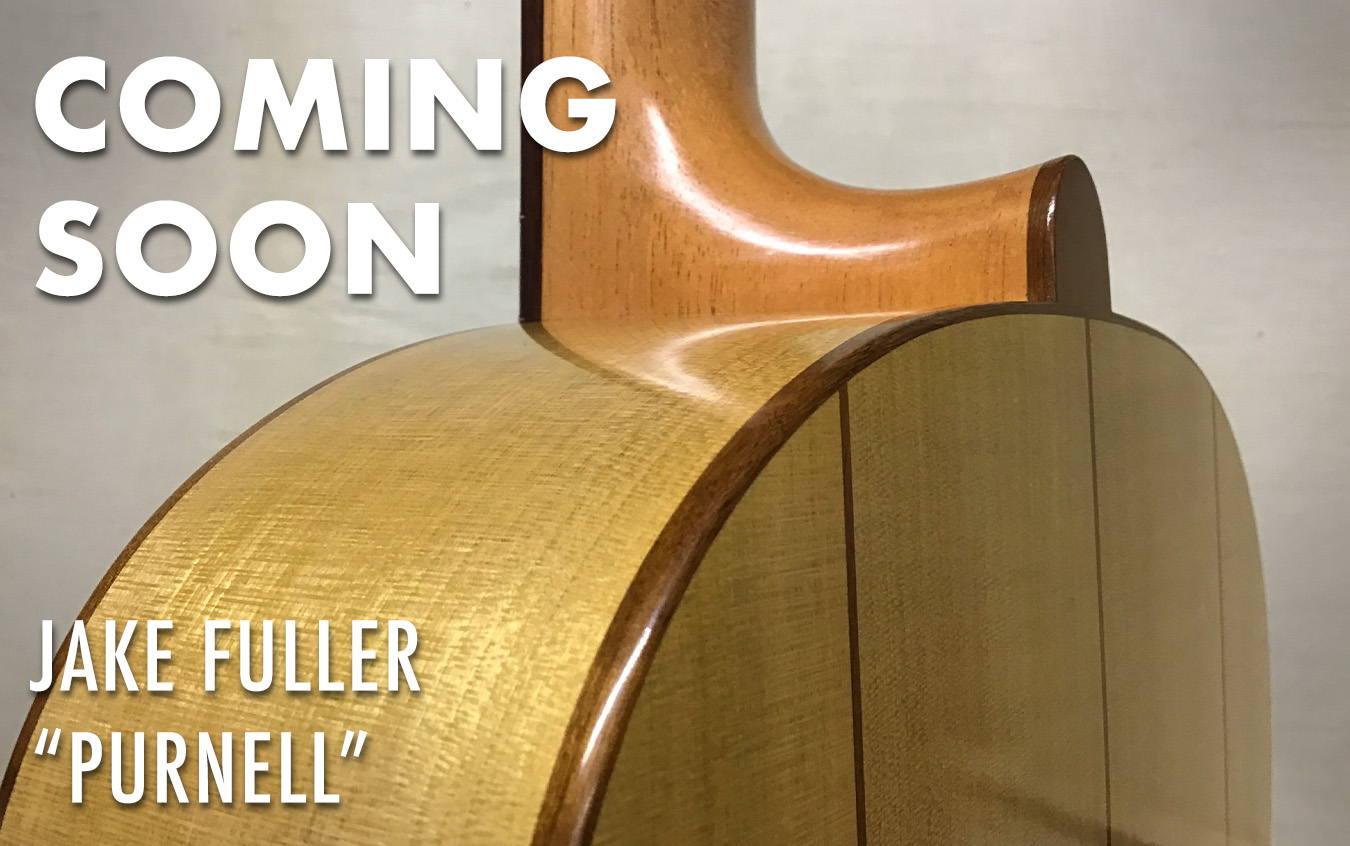 British guitar maker, Jake Fuller, has recently been working on a new guitar for GSI, and the choice of materials is quite unique, since it's made out of a piano.
Jake started salvaging wood from pianos when his wife's 100-year-old Italian piano could no longer be tuned. He began to dismantle it to repurpose the wood. Seeing the old spruce wood of the piano's soundboard, the tulip wood of its casting, and it's pine frame began Jake thinking. After some consideration, he believed this process could be done and he built his own private guitar for everyday use. For Jake, since it was such a satisfying project, environmentally friendly, as well as spiritually fulfilling, he continued this form of metamorphosis or transmutation of pianos into guitars.
His second piano guitar isn't completely constructed from a piano, but just its soundboard and back and sides. The wood dates from the 1950s. Jake was surprised to find that the soundboard was made of a nice, tight straight-grain cedar rather than spruce, and was perfectly quartered. The piano's lid was made from a piece of tulip wood that he used for the back and sides and whose beautiful green hue complements the warmth of cedar. The walnut head veneer and bridge were ebonized, which gives the guitar a piano-like aesthetic. The fingerboard is made of Honduras rosewood.

The design of the guitar incorporates Jake's latest refinements- Full depth linings at the bottom instead of an end block, a laminated fingerboard, carbon neck reinforcement and a raised back bar in order to add extra stiffness and rigidity while keeping the weight down to a minimum (2.54 lbs). The resonance is set to F-F#.
Leave a Comment