Bryan Fasola Visits GSI and Records Music by Gershwin, Albéniz, Reis and Rudnev.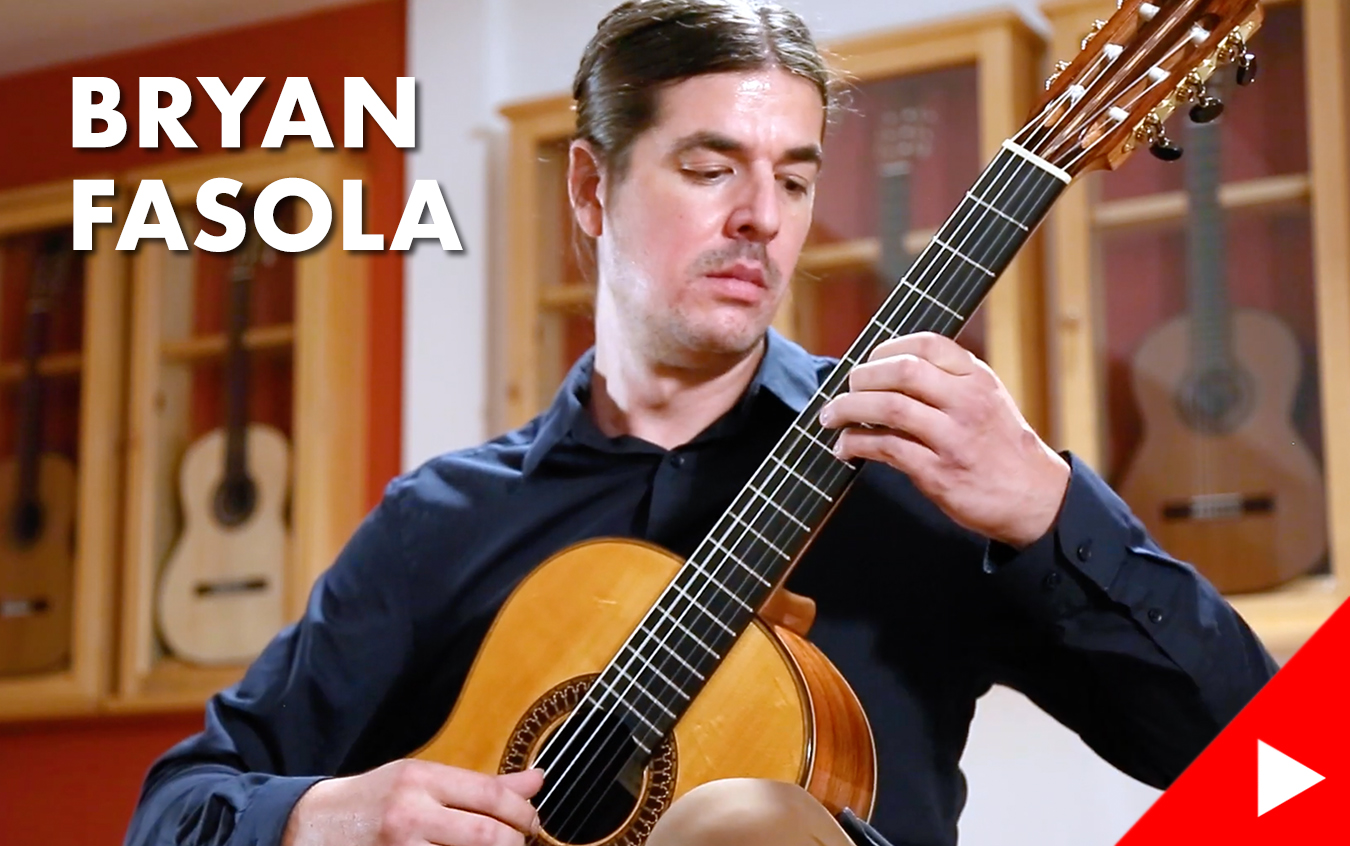 We have published four new videos of our friend, Bryan Fasola, who has recently stopped by GSI. Bryan is a concerting artist and a guitar teacher at the California State University of Northridge and Pierce College.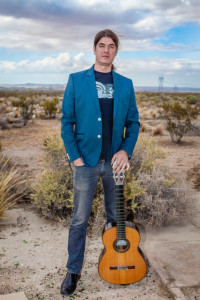 Bryan grew up in Los Angeles. As a young man, he published music through BMI that has been used for various television shows around the world. He studied in Germany, where he received his Performing Arts Diploma in 2009. Then, after his return to Los Angeles he completed his Doctorate of Musical Arts degree at the USC Thornton School of Music. Bryan has adjudicated numerous local programs and guitar competitions. His performances were featured on various radio stations, including KUSC 91.5 in Los Angeles. Bryan is also a founding member of the Los Angeles Duo, which recorded at GSI in the past.
During his recent visit, Bryan recorded four pieces. The first one is a melancholic slow waltz "Se Ela Perguntar" [If she asks] by a Brazilian guitarist and composer, Dilermando Reis (1916-1977). Bryan fell in love with this haunting melody hearing Ricardo Cobo playing it in the early 2000's. Bryan recorded this gorgeous piece on a 2020 Stefan Nitschke "Romanillos" SP/CSAR – a guitar with a lot of lyrical charm, warmth, looseness and focus. Bryan said that: "the highs soar on this beautiful instrument." These qualities, combined with a gentle vibrato help with bringing out a true romantic character of this waltz.
The second piece recorded by Brian is "Mallorca, Op. 202" by Spanish composer, Isaac Albéniz (1860-1909). Even though Albéniz was born in Camprodon, Catalonia in the northeastern part of the Iberian peninsula, he fell in love with the folk music of Andalusia where guitar played a vital role. It's important to remember that Albéniz wasn't a guitar composer. This fact can be easily forgotten knowing how well his pieces sound on classical guitar. "Mallorca, Op. 202" was named after the Mediterranean island of Mallorca and was originally written for the piano, when the composer was in London in 1890. This piece is a barcarole, which is usually associated with the soothing rocking motion of Venetian gondolas. This composition is full of lament and nostalgia. Bryan recorded it on a 1970 Ignacio Fleta CD/IN which fits this piece perfectly. It has a haunting, mysterious and dark, yet still very Spanish sound. Bryan told us that this Fleta was one of the most inspiring guitars he had ever played.
Bryan has also recorded undoubtedly one of the most popular jazz standards, "Summertime" by George Gershwin. "Summertime" is an aria composed in 1934 for the opera Porgy and Bess (1935). This particular arrangement performed by Bryan was made by Japanese composer, Tōru Takemitsu. Takemitsu not only adapted this piece to guitar, but also featured new and innovative harmonic renderings, which sound incredibly clear on a 2002 Jeffrey Elliott SP/CSAR – a guitar with a great, lush and crystal sound. Bryan described this instrument as very light in his hands with a lot of responsiveness and open sound.
The fourth piece was composed by a Russian composer, Sergei Rudnev. Rudnev's works are strongly inspired by Russian folk music. When he was young, he learned how to play balalaika which is a very important instrument in Russian culture. Rudnev's "The Old Lime-Tree" is a traditional Russian folk song. Stylistically, this composition refers to Russian sung poetry, which is often performed with the accompaniment of balalaika. The theme of "The Old Lime-Tree" tells a deeply sad story of lost love, tragic death and lament. Rudnev's composition features a broad range of colors to emulate the sound of the orchestra and a traditional sound of Russian folk music. Bryan recorded this piece on a 2020 Dominique Field SP/CSAR – an extremely powerful guitar with a huge palette of colors. The expressiveness of this instrument is ideal for this type of repertoire. Bryan told us: "I felt as though anytime I wanted a certain tone, this guitar would produce exactly what I imagined. Anything is possible with this instrument."
Leave a Comment