Luthier Colin van Aelbrouck and D'Addario Artist Oman Kaminsky Featured In Our Newest On-Location Video Shoot!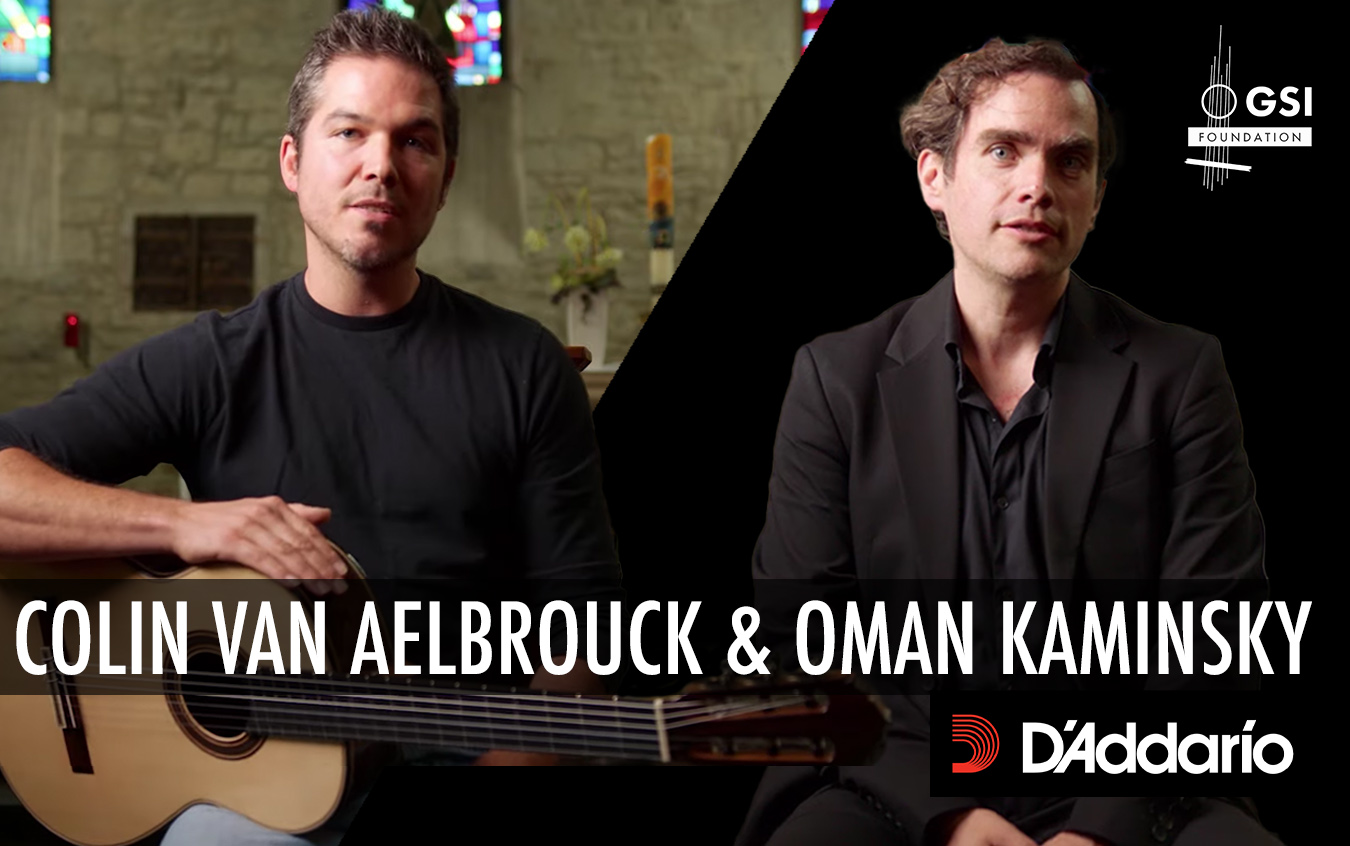 We've released another exciting set of four videos recorded on location with our friends from D'Addario. This time, our video shoot took place in Belgium and focused on luthier Colin van Aelbrouck and D'Addario artist, Oman Kaminsky.
Colin van Aelbrouck is one of the new luthiers featured in our store. Just a few months ago, we won the first prize in the flamenco category at the Sixth Antonio Martin Montero Guitar Building Competition in Granada, Spain. In the same competition, his classical guitar won the second prize in the classical guitar category. Both of the winning guitars were recently featured in our store (2023 Colin van Aelbrouck SP/IN & 2023 Colin van Aelbrouck SP/CY).
Oman Kaminsky is a Mexican guitarist, currently based in Antwerp, Belgium where he teaches as a professor at the Royal Conservatory. He is a winner of 22 first prizes at many prestigious classical guitar competitions around the world.
Oman recorded three videos for us. In the first two videos, you can hear Oman's arrangement of Johann Sebastian Bach's "Allemande" and "Gigue" from "Lute Suite in E Minor, BWV 996". In the third video, Oman plays a beautiful piece by Simone Iannarelli, titled "L'Ultimo Caffè Insieme".
Colin and Oman also agreed to say a few words to the camera. You can check out their short interviews in the fourth video.
Leave a Comment