Colin van Aelbrouck's Cedar Top Classical Guitar is Coming Soon to GSI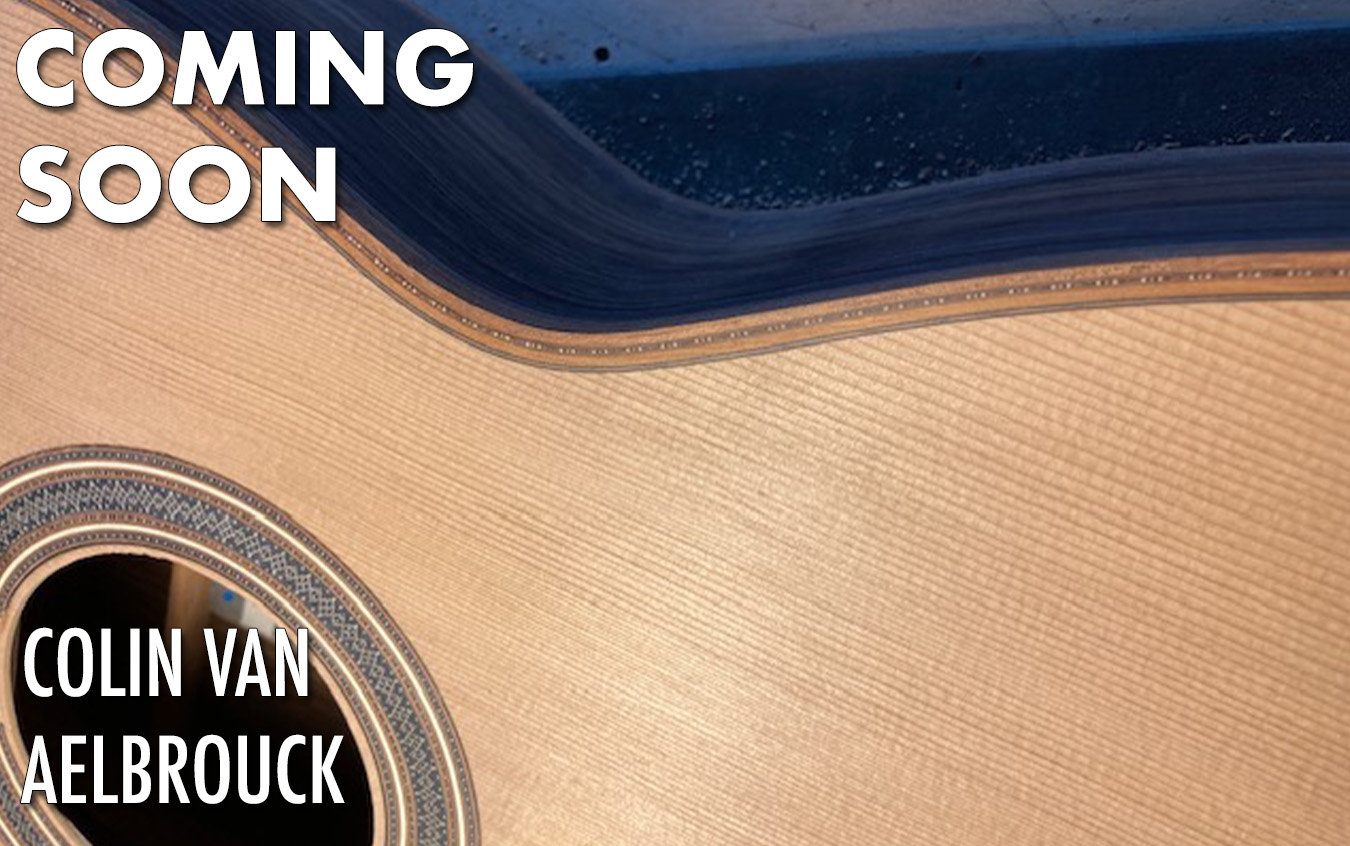 We met Belgian luthier Colin van Aelbrouck earlier this year at the sixth Antonio Marin Montero Guitar Building Competition in Granada, Spain, where he won not one, but TWO prizes. His classical guitar received the second prize in the classical guitar category, while his flamenco instrument won the first prize in the flamenco guitar category.
His guitars are based on a 1915 Manuel Ramirez guitars that his teacher, Karl Dedain, was able to write up plans for after inspecting it in person. They have a traditional 7-fan-bracing system with two closing diagonal bars. Although structurally these guitars are based on Manuel Ramirez, the aesthetics are all by Colin and follow an elegant and sophisticated, yet understated style. As for materials, this is going to be a cedar top with Indian rosewood back and sides. We enjoyed Colin's two previous instruments that were recently featured in our store, so we're looking forward to seeing this new instrument in our store.
Check out the photos below and if you have any questions, don't hesitate to reach out to us!
Leave a Comment