Coming Soon: 2019 Carlos Juan Busquiel - our first cedar top!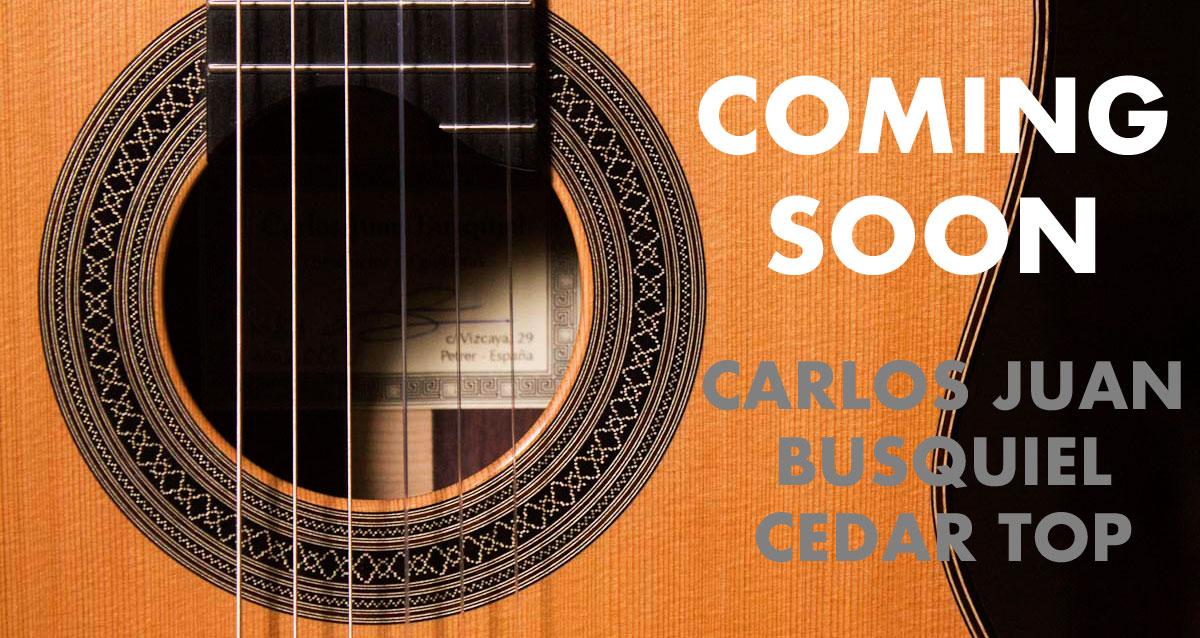 Check out these images showing the early and completed stages of the birth of our first cedar-top guitar from Carlos Juan Busquiel.
We are really looking forward to this guitar – our third from him so far. After we met in January 2018, he sent us two great guitars – one a spruce/maple, and the other a spruce/Indian rosewood, and both were outstanding. This cedar should be here next week so stay posted!
Leave a Comment