Coming Soon: A prize-winner from the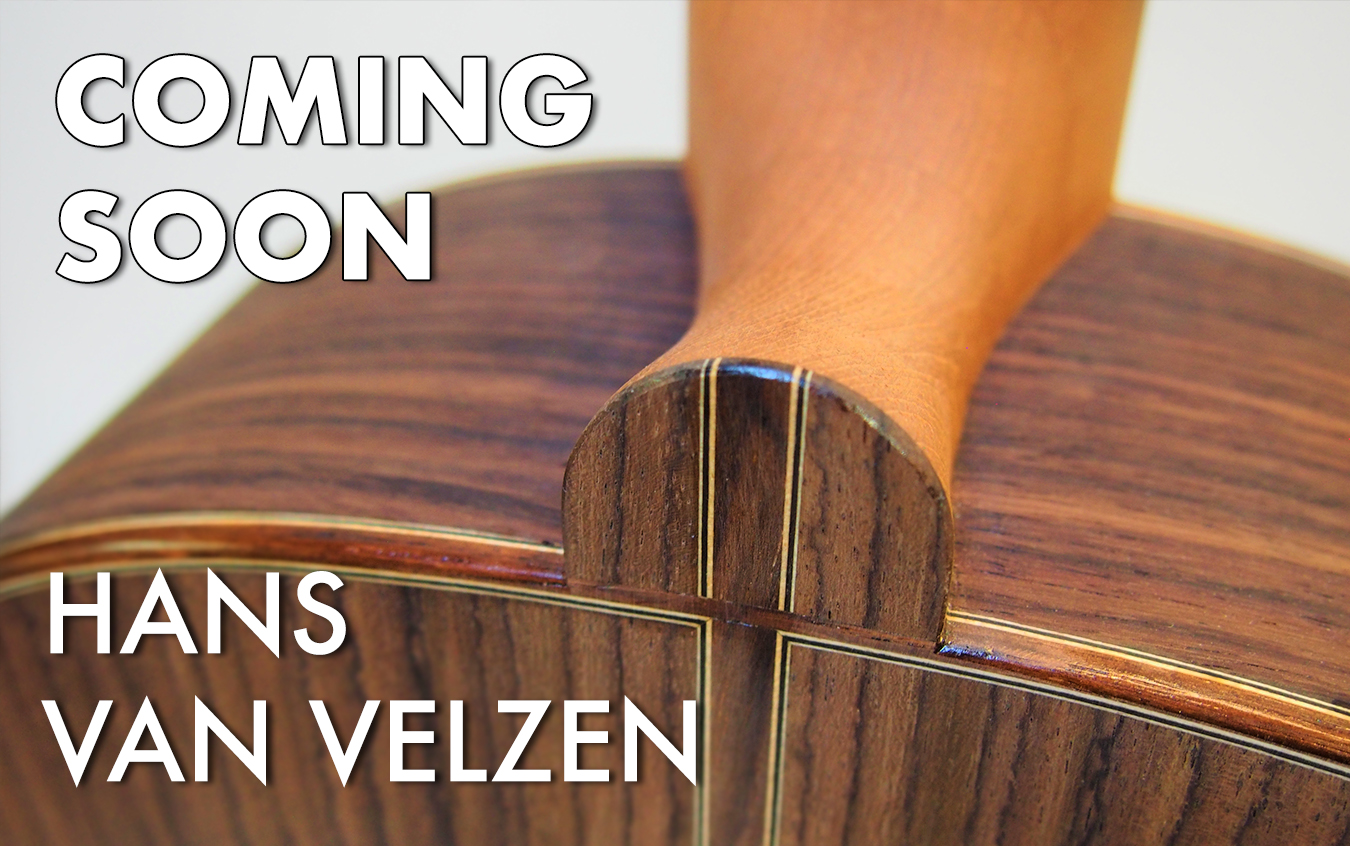 Hans van Velzen, a luthier from the Netherlands and one of the prize-winners from the 2nd International "Antonio Marin Montero" Guitar Building Competition in Granada, Spain, is building a new guitar for GSI. Just like the very first guitar which we received from his workshop, this guitar is also inspired by Enrique Garcia which has been very influential in Hans's craft winning him a prize at the aforementioned competition.
Hans van Velzen builds guitars in his hometown of Tilburg, Holland. Before he became a full-time luthier, he was trained as a mechanical engineer at the Leidse Instrumentmakerschool. These "instruments" were tools and had nothing to do with music, however this experience and a high attention to detail and precision turned out to be a big advantage in guitar making.
Hans indicates Jacky Walraet and Walter Verreydt as his two most influential teachers. His instruments are strongly inspired by the guitars from the "golden era" – luthiers such as Antonio de Torres, Manuel Ramirez, Enrique Garcia and Santos Hernandez.
Hans shared with us some sneak peek photos of his new GSI guitar. For this new guitar, Hans used spruce for the soundboard and Indian rosewood for the back and sides. Sound-wise, Hans's "Garcia" model is characterized by deep, dark basses and velvety trebles with a good balance. We're expecting this guitar to be shipped to GSI very soon. Don't hesitate to contact us if you have any questions regarding this instrument!
Leave a Comment