Andy Culpepper's new flamenco blanca guitar depicts a long journey.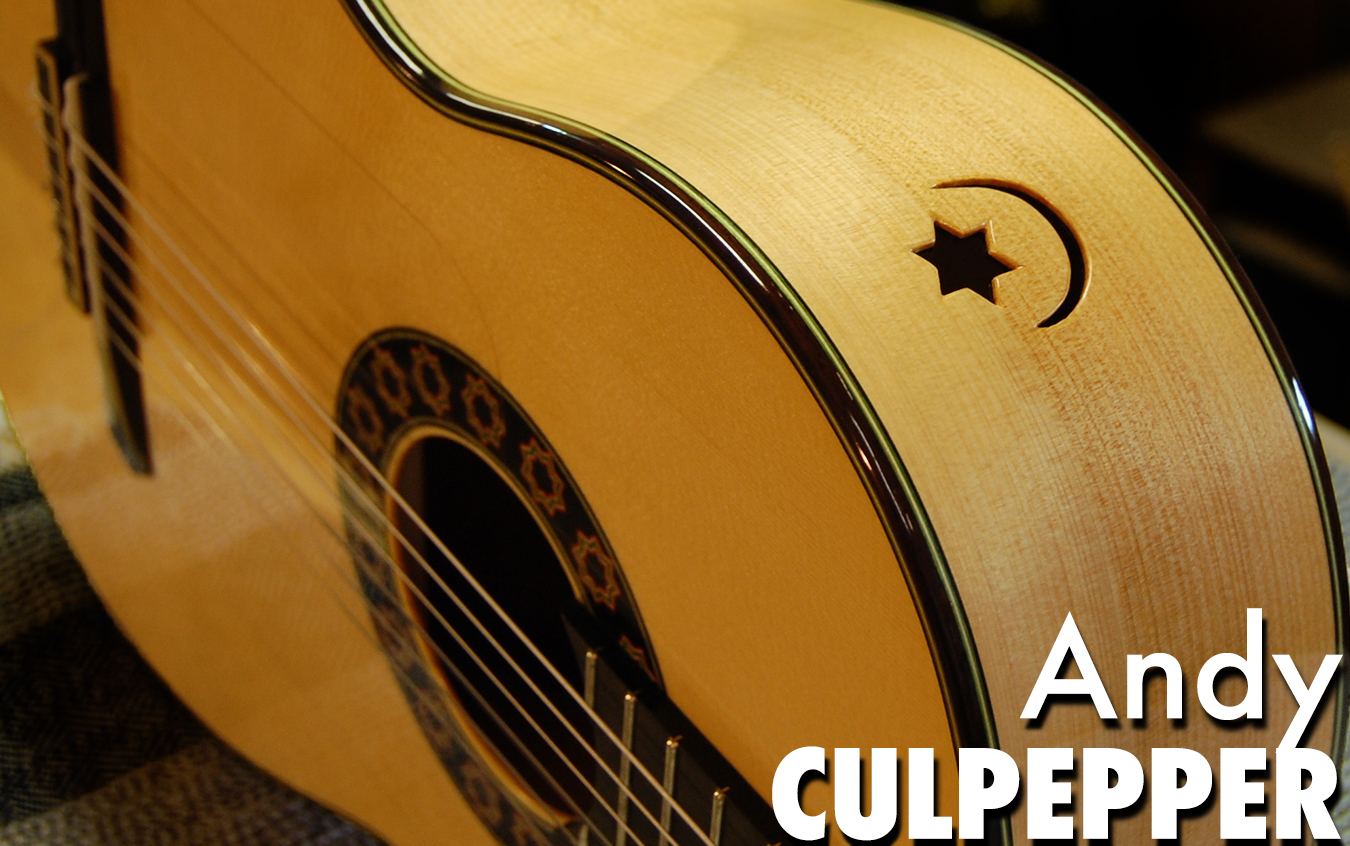 We've just received a new flamenco blanca guitar that came to us directly from Andy Culpepper's workshop. The guitar looks unique and represents a journey of the Romani people who travelled half of the world to Andalusia.
As a guitar maker and player, Andy is strongly rooted in the Spanish guitar tradition, but he has also developed his own distinguished personal style. He learned the craft of lutherie from Richard Cogger, a classical and flamenco guitar maker in Ithaca with whom Andy shared a work space before establishing his own workshop. As a player, Andy studied flamenco guitar in Spain. Andy is a very talented luthier. He builds exceptionally well-made instruments in the traditional Spanish style. He also pays a lot of attention to detail in order to maintain maximum control over the quality of his instruments.
Andy's new flamenco guitar has many references that depict the journey of the Romani people out of India, through the Middle East into Europe and specifically to Andalusia! The guitar has a lovely rosette ornamented with Arabic stars, special carvings on the headplate and bridge wings. A small sound port on the side (visible in the main photo) is an homage to a hand tattoo of Camarón de la Isla, one of the greatest Spanish Romani flamenco singers of all time who performed together with Paco de Lucía and Tomatito.
We've also received a video of Andy himself performing flamenco music on his newest instrument. See the sneak peek gallery and listen to Andy's performance below!
Leave a Comment