Cristobal Selame performs on Fleta, Velazquez, Hill & Lee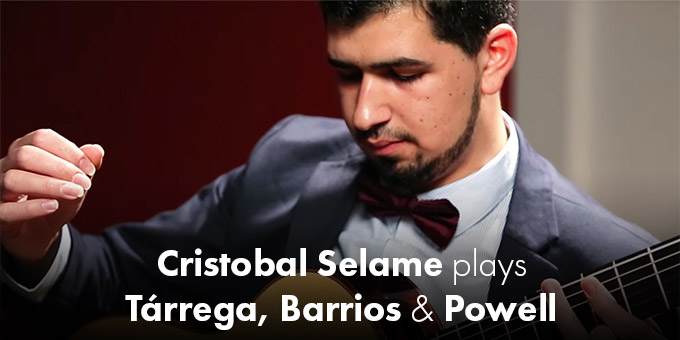 When Cristobal came into the showroom, he decided to leave behind these four great recordings of very Romantic and cinematic pieces on four outstanding guitars.
You'd wish there was more to this first piece and performance of Francisco Tárrega's "Endecha", but still it's sweet to our ears – he plays that on a 1981 Ignacio Fleta that once belonged to Marcelo Kayath. We get a bit more of Francisco Tárrega with another short piece titled "Oremus" on a beautiful 1962 Manuel Velazquez with a nicely aged spruce top. Then, Cristobal delivers a great performance of Agustin Barrios' "Sueño en la Floresta" (a tremendous piece that requires spot-on execution of the tremolo technique) on a new 2019 Kenny Hill "New Century" model. Cristobal signs off with "Retrato Brasileiro" by the celebrated Brazilian composer/guitarist Baden Powell on a powerful 2019 Woonsun Lee.