New Videos Recorded On Location in Collaboration with D'Addario - Ema Kapor records on a 2023 Tobias Berg guitar!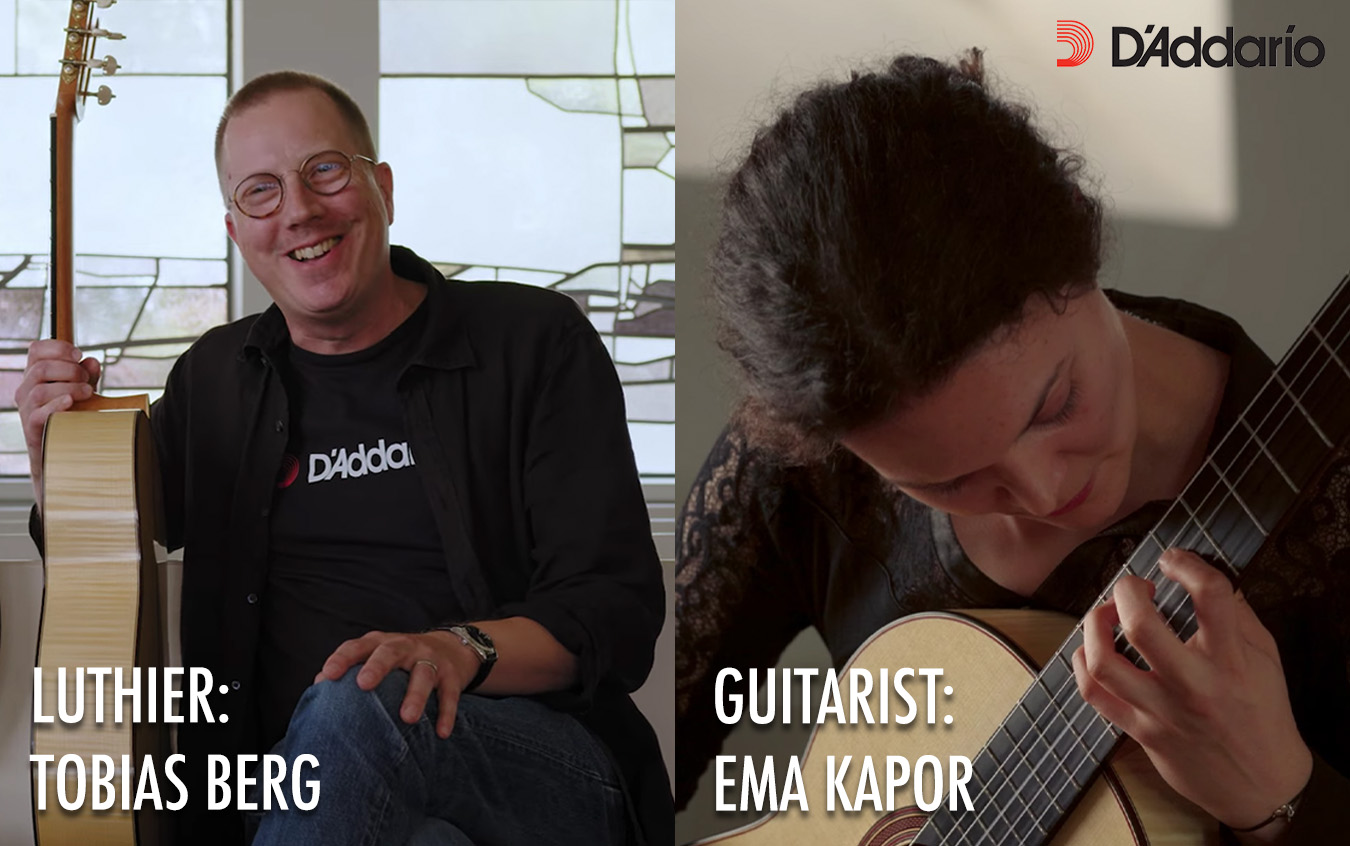 We've released another set of videos recorded in collaboration with our friends from D'Addario. This time, we focused on luthier Tobias Berg and classical guitarist Ema Kapor who recorded three videos on Tobias' newest guitar built for GSI.
D'Addario artist, Ema Kapor, was born in 1998 in Belgrade, Serbia. She's currently pursuing her Master's degree in classical guitar at the "Robert Schumann" University of Music and Media in Düsseldorf, Germany in the class of Joaquin Clerch. Previously, she also studied and completed courses with Hubert Käppel, Boris Đujić, Marco Tamayo, and Judicaël Perroy. Ema has won more than 40 prizes at various classical guitar competitions in Europe, including the first prize at the Tallinn Guitar Festival in Estonia, and the first prize at the International Guitar Festival in Gevelsberg, Germany.
In the videos below, you can hear Ema's performances of "Siciliana" from "Violin Sonata No. 1 In G Minor, BWV 1001" by Johann Sebastian Bach, "Prelude No. 1 in D Minor" by Francisco Tárrega, and "Los Caujaritos" (Pasaje Para Arpa Popular) by Ignacio "El Indo" Figueredo. In addition, we also have a video of Tobias Berg telling us a few words about himself and his guitar featured in the video.
Leave a Comment