GSI President, David Collett, Visits Italy for the 2023 Roma Expo Guitars. See the Photos!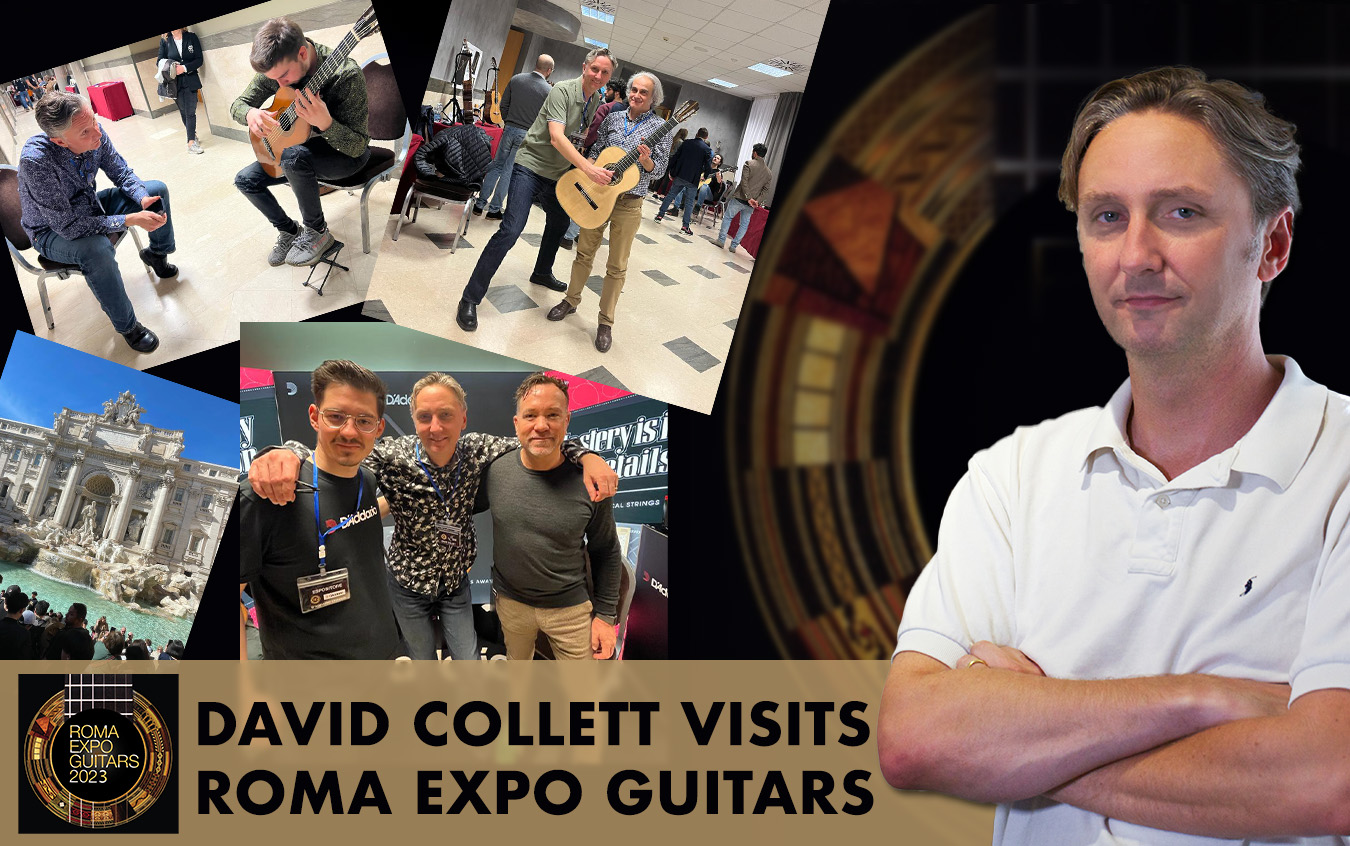 It's been a very exciting weekend for the GSI president, David Collett, who flew to Italy to attend the 2023 edition of Roma Expo Guitars. Roma Expo Guitars is a trade show organized by the Chitarra In Association. This show is exclusively dedicated to the world of classical guitar and specifically, everything that is connected with the Italian guitar-making scene. One can't think of a better place to organize such an event. It takes place in the heart of Rome, near the iconic Trevi Fountain - the world's largest fountain from the Baroque period.
David had a chance to meet with many of our friends! Check out the photos below, each of which contains a short description.
Leave a Comment