Debbii Dawson From "America's Got Talent" On The Newest Episode Of "We Are Guitar"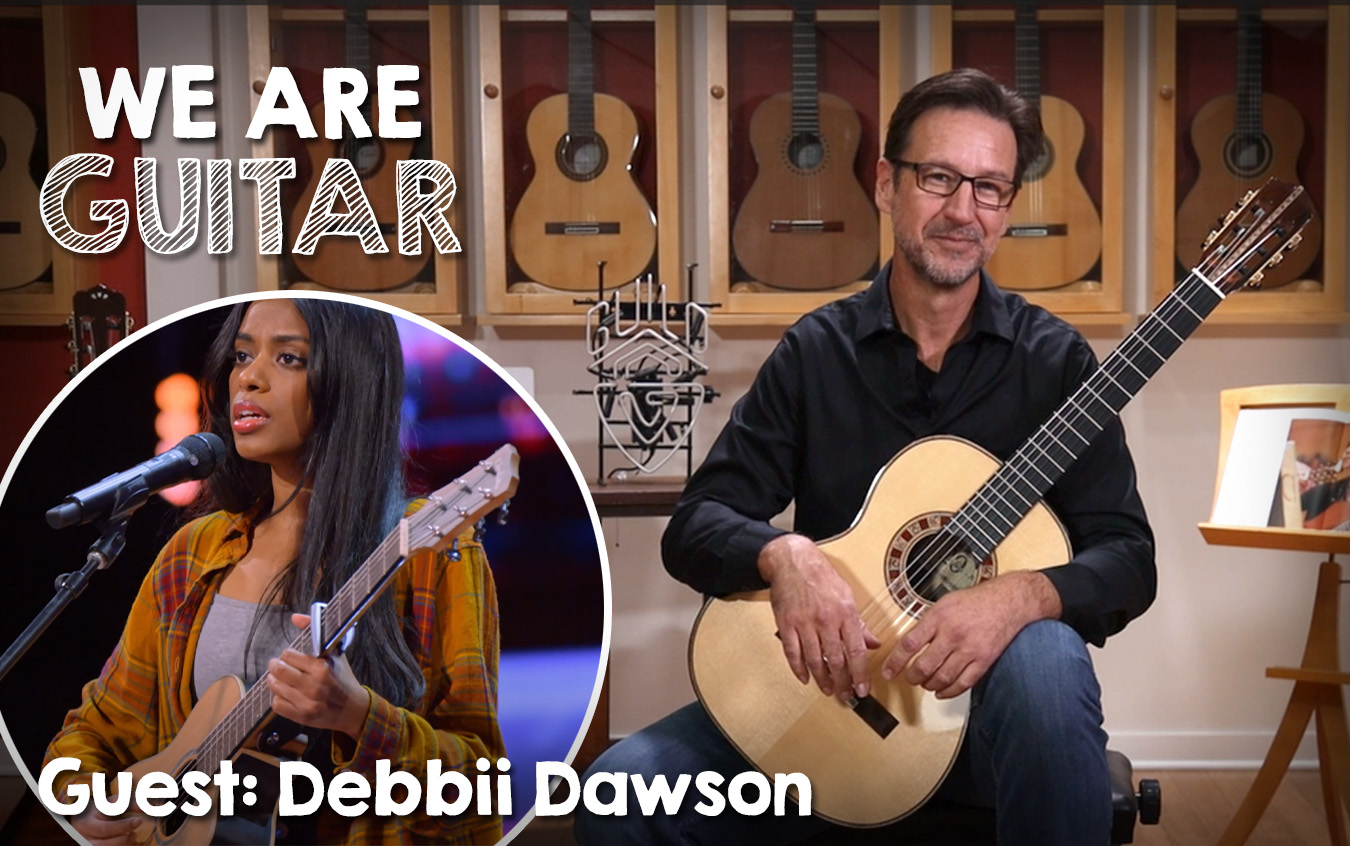 Episode 8 of "We Are Guitar" is finally out! This time, we invited Debbii Dawson known for her excellent performance on "America's Got Talent".
In addition to an interview with and performance by Debbii Dawson, the newest episode is full of learning and playing opportunities for beginning guitarists. You can learn chords and an accompaniment with host, Brad Richter, to join Debbii in playing "You Are My Sunshine" or refine your technique with Professor Denis Azabagic who shares pro tips on left-hand alignment. So, have your guitar ready to dig into this interactive celebration of guitar with a diverse and talented cast of fellow learners and enthusiasts.
"We Are Guitar" celebrates hard-working students from Lead Guitar programs around the United States. This show produced by the Lead Guitar, the GSI Foundation, and Córdoba Guitars connects students and followers of the show, with our favorite professional musicians and guitar celebrities.
In this episode of the show, we featured two instruments - a 2022 Cordoba "20th Anniversary" SP/AR and a Cordoba "Stage Guitar Edge Burst" SP/MH
Watch the full episode 8 below!
Leave a Comment