We Are Guitar Episode 6 With Curt Chambers - Join the Premiere on December 15th!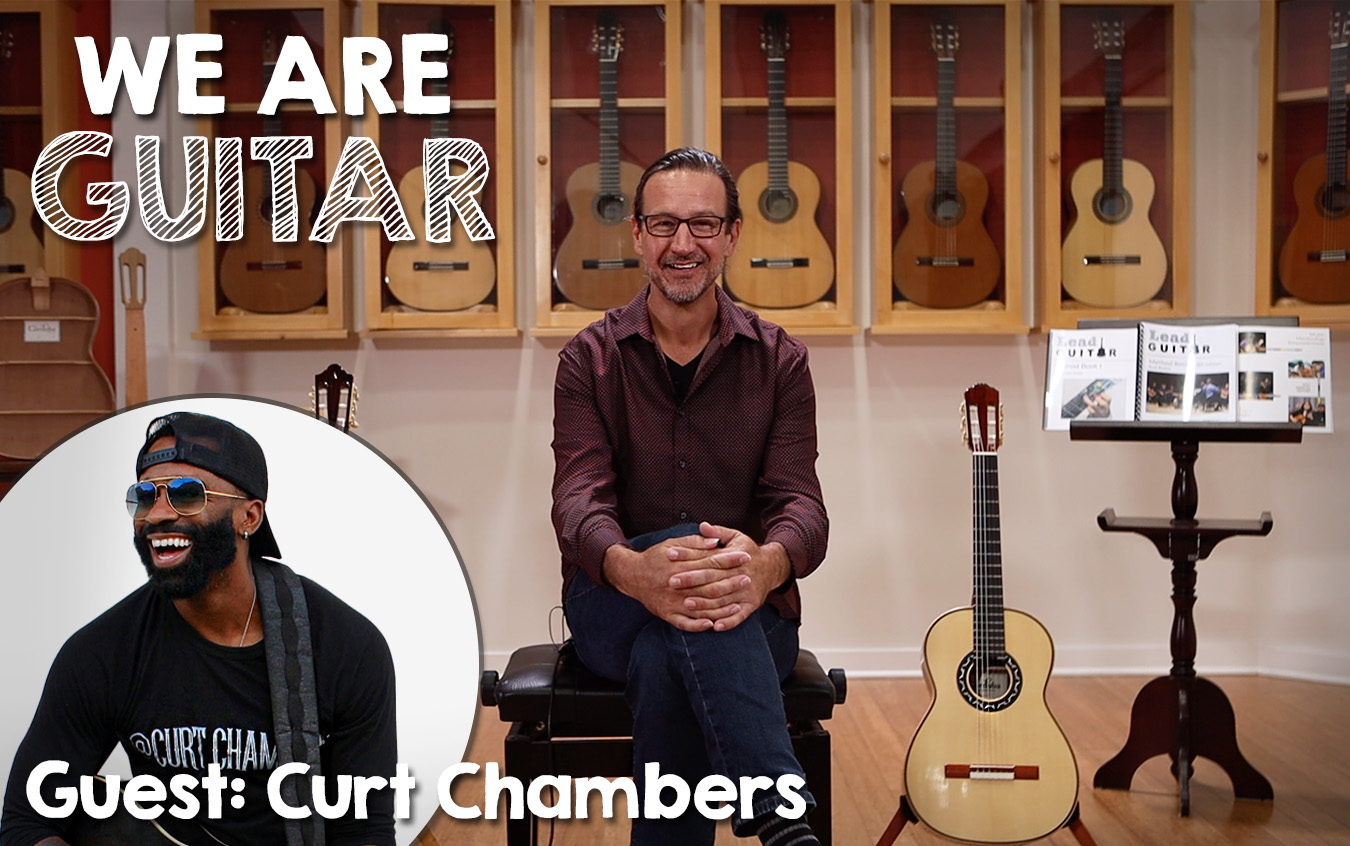 "We Are Guitar" celebrates hard-working students from Lead Guitar programs around the United States. The show connects them and followers of the show, with our favorite professional musicians and guitar celebrities. Grammy-winning singer-songwriter Curt Chambers (guitarist for Alicia Keys, Dr. Dre, and Eminem) is our guest for this sixth episode of "We Are Guitar". The show is hosted by Brad Richter (co-founder of Lead Guitar) and filmed in the GSI showroom.
Each "We Are Guitar" episode includes several learning and playing opportunities for beginning guitarists. For Episode 6, the viewer play-along with Curt Chambers is a 12-Bar Blues in G which includes a nuts and bolts explanation of the form. Also in the show, professor Denis Azabagić hosts a session on developing speed in our mini-masterclass. So, have your guitar at the ready to dig into this interactive celebration of guitar with a diverse and talented cast of fellow learners and enthusiasts.
The 6th episode of "We Are Guitar" premieres this Wednesday, December 15th! Don't forget to set up a reminder by clicking on the video below.
Leave a Comment