Dominik Wurth and the Cleveland Collection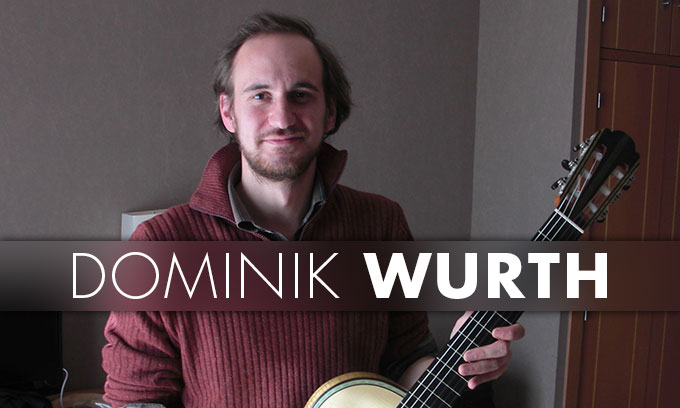 German luthier Dominik Wurth made a pilgrimage of sorts when he found out we had acquired the Russell Cleveland Collection – he came to from Germany to GSI to play and study as many of these historic instruments as he could to see what he might learn from them. As you'll read, one guitar in particular made a deep impression and has even influenced his construction method. We'll have new instruments from Dominik very soon.
Here is a brief summary of the construction changes I made on these guitars especially on the spruce guitar after my visit to GSI when I was able to evaluate some of the Russell Cleveland Collection guitars. Until recently, I was making guitars in a very stiff way especially when it came to the sides and the back, a philosophy adopted by a lot of guitar makers. Constructing the back and sides in the manner, I realized was missing a lot in the bass range. After playing the guitars at GSI, I made many small adjustments which resulted in a completely new guitar. For instance, 3 bars on the back instead of 4, a thinner back, thinner sides, and less doming on the top. Overall, a lighter-built guitar which now achieves a fine compromise between a modern guitar and the old Spanish masters.
One guitar in particular from the Cleveland collection which impressed me most was the "Churchdoor" from Miguel Rodriguez. A very powerful, well-balanced, and nicely sustaining guitar. I was so taken with this instrument that I had to make a copy just to see how it worked! The huge body with its very thin back and sides and not to forget the famous "floating harmonic bar", something I have never seen or heard of before, excited me in a whole new way. So, I took every measurement I needed to make a copy. The result was impressive – not exactly like the Rodriguez sound (my guitar being more stiff than the original) but definitely a great guitar which is very present in the room and which sets a high standard for future guitars of this new model which I will continue to build.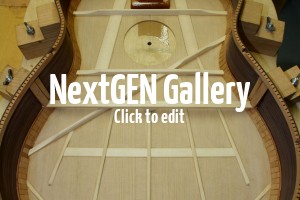 Leave a Comment